Hurlee – Le Visiteur Featured Artist and Mixtape 046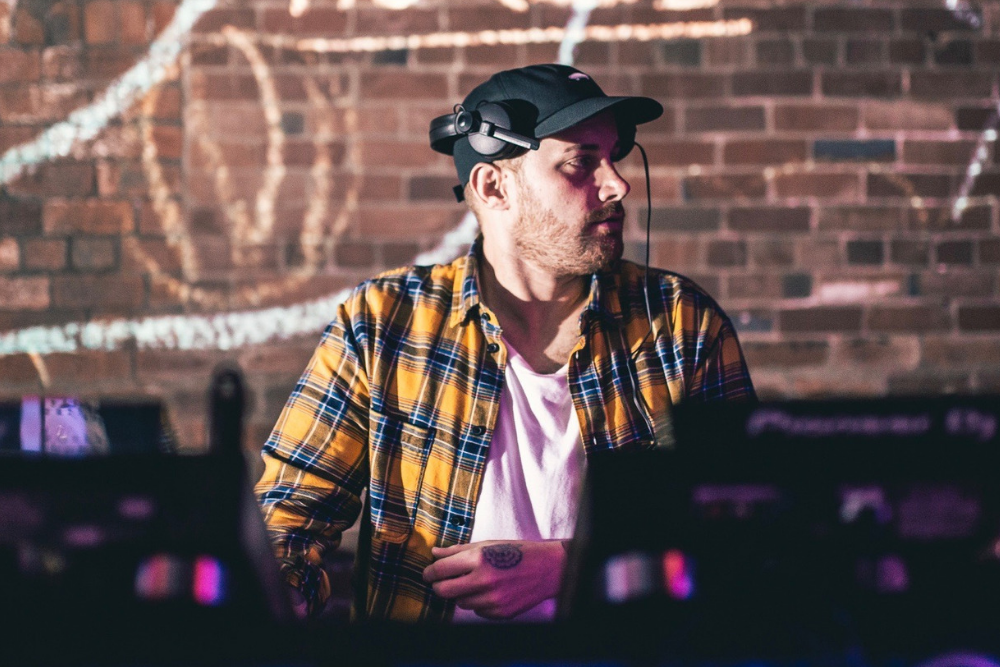 Hurlee – Le Visiteur Featured Artist and Mixtape 046
Hailing from Mallorca, Hurlee is one of the most exciting and prolific producers on the scene at the moment. The last couple of months alone have seen exciting releases on Tilly Jam, Flat White Records and Poetry in Motion, a label which he is one of the heads behind. He has also previously released with some of the biggest labels out there including Peppermint Jam & Exploited. This is a producer who's stock is rising at an incredible rate, as is his reputation with his fellow producers.
We caught up with Iñaki (Hurlee) for a chat about his current slate of releases, his label Poetry In Motion and his Ibiza global Mallorca radio show. He also put together a brilliant mix for us which you can check below.
Hi there Iñaki,
Thanks for speaking to us today.
For our readers who haven't come across your releases before how would you describe the musical style of Hurlee?
At the moment I am feeling quite comfortable with disco house. Tracks like 'Tropicana' on Tilly Jam, 'So Happy' on Exploited or 'Got To Be' on Flat White truly represent this genre, but you can also hear more classic house or deep house works coming from me.
Which 3 tracks from your discography would you say are quintessentially Hurlee?
The Sunset Lover
This is a track in which I put a lot of effort and work. It was my first vinyl release of my label Poetry in Motion, what a marvellous feeling!
Got To Be
The result of a great friendship.
Tropicana
A great chance for my personal development and hopefully for my professional career. This EP on Tilly Jam marks a big step in my learning process.
How would you say your sound has developed since you started producing?
Back in the days when I started producing music, I was creating a sound more oriented to deep house and classic house. Currently I have switched to a disco house style, a blend of house drums and disco sounds that I particularly love.
You recently had huge success with your track 'Got To Be' on Flat White records, please can you tell us a little about that release and the viral campaign.
It's amaaaaazing mate!!! I never even thought that one of my tracks could reach this level of worldwide viral fame. Like I said you before: this is the result of a great friendship, forged thanks to a common passion for music. Paul Rudder fulfils me and strengthens me. A real friend and a wonderful person.
As well as your solo tracks you regularly produce tracks with Paul Rudder. Please can you tell us a little bit about your relationship with Paul and how does that dynamic affect the way you produce?
Paul is like a family member to me, even if we are living far from one another we are really close. We work elbow to elbow in order to find new sounds and improve every day. It's really simple to work with him, maybe for this reason our professional union is so prolific.
What is your favorite track that you have produced together.
Paul Rudder & Hurlee – Don't Let Love
You also present a show on Ibiza Global Mallorca, tell us about the show and where we can find it.
The radio show is called Funky Town and it is broadcast every Monday from 7pm to 8pm (+2UTC) on FM and online from Ibiza Global Mallorca studios. During the show I mostly play disco, classic house and deep house music.
If you could organise a collaboration with anyone in music who would it be and why?
I would love to collaborate with Joey Negro, I am a huge fan of his tracks! I might probably playing four or five tracks of him in every set, so I think this would be an amazing collaboration.
Please can you give us 3 tracks Poetry in Motion has released which sum up the label.
Werkshy – Everyday
The first release of the label, I always play it in my sets.
Hotmood – The Drum Beat
An excellent track, it gained a great support (Demuja among others).
Hurlee – Look At Me
My first EP on PiM.
What events do you have coming up that you are particularly looking forward to?
I'm currently have a weekly residency at Varadero in Mallorca and few other gigs already planned. Summer is synonymous with a lot of work here on the island.
If you were asked to collate your perfect club night which 5 artists would you book and why?
Well, the truth is that I would love to organize a label night with my crew from Poetry in Motion label: Paul Rudder, OUI and Tete De La Course, we haven't had the chance to play all together yet, so that it would be a night to remember!
What three tips do you have for the budding producers out there?
To produce the music that makes you feel good, to learn more and more every day and to never give up… In my case, everything I have reached is thanks to a constant daily hard work.
What else can we expect from Hurlee in 2019?
It has been an incredible year. In March I had the pleasure to receive the first booking outside of Spain. That party in Leeds was very special to me. People there made me feel like at home, so I want to send my greetings to the guys from No Particular Order that made that beautiful experience possible. In the first half of the year I had some important releases like 'The Sunset Lover' EP (vinyl release) for my label Poetry In Motion; 'Tropicana' on Till Von Sein' label; 'Got To Be' EP with Paul Rudder on Flat White Records. For the second half I already have some other releases planned and some gigs outside of my home Mallorca. Even if there are still several months left to end this year, I am very satisfied with all that has happened up until now.
And finally, please can you give us 5 tips for a great day out in Mallorca. A place to buy records, a place to eat, a place to see the sunset, a place to drink and a place to dance.
– Xocolat Discos is a very central place where you can find every music genre and order a coffee.
– You cannot leave Mallorca without eating at Restaurante El Cruce, here you will find the typical Mallorcan home-made dishes.
– Banyalbufar is definitely the best place for a sunset view.
– For the first cocktail of the night, instead, I recommend you to go to Varadero, the view you have on the terrace it's incredible and apart from that you will find me playing in the weekends.
– For a night full of dance moves, Garito Café is the place to be.
For more info on Hurlee please check:
Facebook: https://www.facebook.com/Hurleemusic/
Soundcloud: https://soundcloud.com/hurlee
Tags:
disco house
,
house music
,
Hurlee
,
Poetry In Motion
,
Tilly Jam