Lekind [Robsoul] – Le Visiteur Featured Artist and Mixtape 047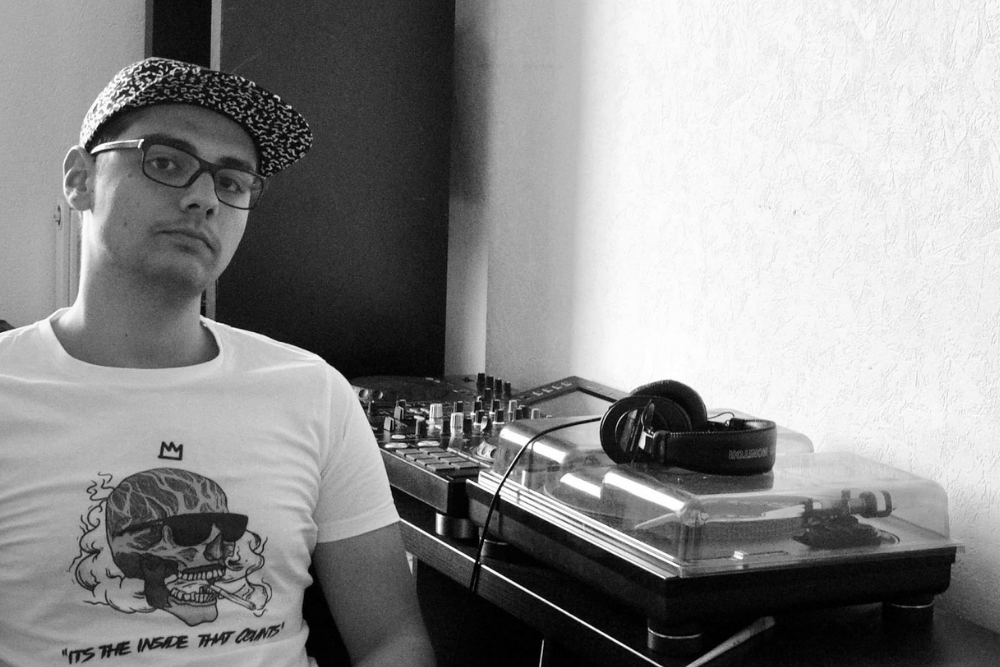 Lekind – Le Visiteur Featured Artist and Mixtape 047
In the last few weeks we have featured Robsoul label boss Phil Weeks, one of the labels regular contributors Joss Moog as well as newcomer Elliot Schooling. One thing the label does really well is break new talent and so it is with Lekind an 18 year old producer based in Lyon. His debut EP 'Influences' dropped back in May and did some serious damage on the download charts. It featured five house music tracks packing in multiple genre flavours from deep to disco to acid to jacking with influences from both Chicago and Detroit as well as a distinct European flavour.
It's a brilliant combination of well chosen samples, reworked vocal chops and filtered power. Tailored for the dancefloor it's fizzing with that hardwear depth, energy and soul.
We tracked Lekind down to get more info on the release, his studio, the scene in Lyon and his plans for the rest of 2019. He also put together this seriously cool mix for us, check it out as you are reading the feature and don't forget to give it a share on Soundcloud and help spread the love.
Hi there Lekind,
Thanks for speaking to us today.
For our readers who haven't come across your releases before how would you describe the musical style of Lekind?
Hi! It's cool to be here!
Maybe, something from the 90's with many samples totally inspired by Funk, Disco, Jazz and Hip-hop.
How would you describe your latest release the 'Influences EP' which is out now on Robsoul and can you give us a bit of history about the release?
The five tracks on the EP are representative of all the styles of house that I love to produce, deep with Nina, Jackin with On The Streets and Millennials… the oldest track I made is Nina (with a Nina Simone vocal), I made it in 2017 and that's one of the last tracks that I sent to Phil for the EP.
There is no particular history, I just sent few tracks back in the days to Phil Weeks on Facebook, he played and I saw him for the first time at the Rex Club in Paris for the B2B with Mark Farina, after with Junior Sanchez and last year in Lyon which was insane.
What was the one stand out moment when you knew you wanted to be a producer?
I started to love House music when I was 15 (I'm 18 now) my father is a mobile DJ (weddings, birthday etc…) so I grew up with mixing stuff at home. So it's natural that I came to producing. When I watched the videos of Phil Weeks doing things on his MPC it really inspired me, it was new for me to create music from samples! So I bought Logic Pro X with my birthday money in 2016.
Please can you describe your production set up for us and what is the one piece of equipment or plugin that you couldn't live without?
My EP was made on Logic Pro X and for the drum parts with the Tr8 or the MC303 of Roland. But now I've got an MPC Live and that way of producing is totally insane. So for the one piece I couldn't live without I would say my MPC Live.
Please can you give us 3 tracks which you would say have directly influenced your style of production.
Les Macons de la Musique – No Time to Lose (Johnny Fiasco Dirty Hands Mix)
One of the best French House tracks with Johnny Fiasco on the Remix. I love to play it. When you listen to that you know what House Music is.
Wu-Tang Clan – Gravel Pit
Wu Tang Forever! Derrick Carter played in his Essential Mix 5, hip hop inspired me for my beats and sampling.
Roy Ayers – Chicago (Extended UK version)
Because it's the soul of House Music.
The French electronic music scene is on fire just now, what is the scene in Lyon like which club nights do you like going to?
In Lyon, the music scene is more techno and a style of house which is slow and not very influenced by the original Chicago House. But sometimes we have very good events! Last month we had Roger Sanchez at the Cesar Palace, in 2018 Phil Weeks at the Azar Club and we also have some other serious guys from the House scene popping in.
What one production tip do you have for the budding producers out there?
Make tracks over and over you'll improve yourself, sometimes you can make dope things and sometimes not. Use your samples from others tracks (like your style or totally different like Soul, Jazz, Hip Hop…)
This is your debut EP, what tips do you have for anyone looking to get their first tracks signed?
When you have some tracks finished and done to high standard do your research and contact a label on social media or via email and get things running! Be patient but get it started!
When you are djing what is your 'if all else fails track'?
Ian Pooley – Chord Memory (Daft Punk Remix)
A classic!
What else can we expect from Lekind in 2019?
I'm at the Super 5 in my city the 13rd of July for a 4 hour set. Maybe more productions for different labels, collaborations and some events in my city.
And finally, please can you give us 4 tips for a great day out in Lyon. A place to buy records, a place to eat, a place to drink and a place to dance?
– You can go to Chez Emile Records or Planète Disques to buy records.
– You can go to Tanuki to eat, it's a French restaurant combined with traditional Japanese food that's dope.
– To drink you can go to Le Sucre there is a big rooftop bar where you can drink before the club.
– And for dance you can go to Le Sucre, Azar Club and Bellona Club.
For more info please check:
Facebook: https://www.facebook.com/djlekind/
Soundcloud: https://soundcloud.com/lekind
Tags:
Elliot Schooling
,
house music
,
Lekind
,
phil weeks
,
Robosul