Intr0beatz – LV Featured Artist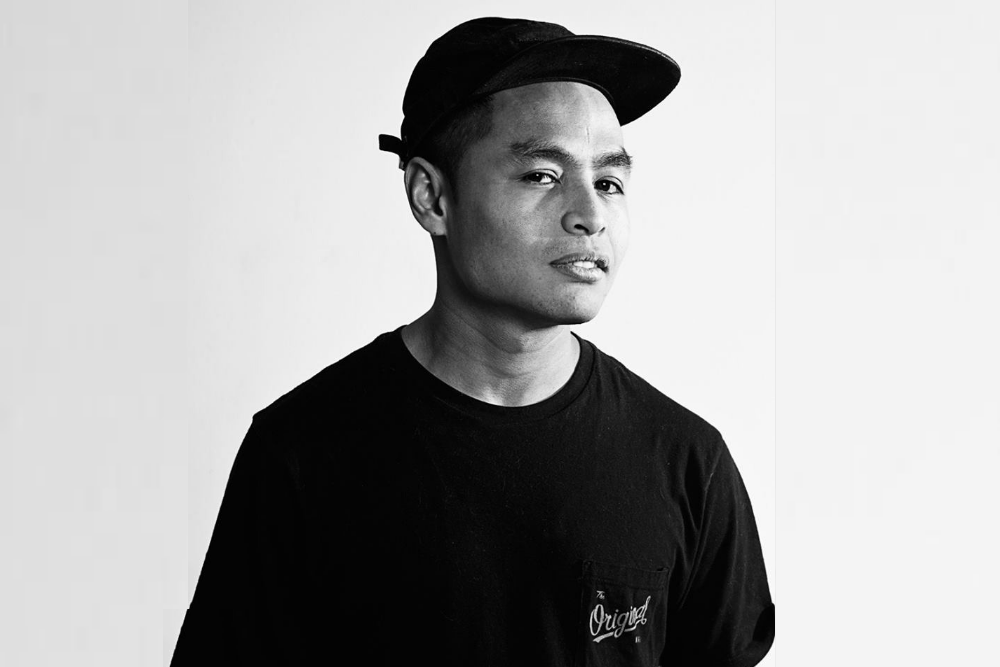 Intr0beatz – LV Featured Artist
Based in Reykjavik, Intr0beatz is an artist who is steeped in musical history. Originally rising to prominence as a turntablist and Hip Hop producer as far back as the 90's he was one of the producers behind Icelandic Hip Hop group Forgotten Lores in the 00's.
His sound has developed considerably over the years and his landmark Half Time Album in 2011 was a fusion of chill-out, funk, hip hop and deep house. It is the Deep House sound which Intr0beatz has made his own over the last 7 years culminating in a huge 2018 which has been packed with brilliant releases and some stellar remixes.
Intr0beatz is now one of the preeminent house producers working out of Iceland and also a member of the Blokk collective.
We spoke to the man behind intr0beatz, Arsaell Thor Ingvason, about his career, his musical influences, the Icelandic Scene, his studio set up and his plans for the future. You can check out the featured artist mix that he recorded for us below
Hi there Arsaell,
You have had an interesting journey across musical styles to where you are today. What lead you on the move from hip hop to specialise in house music?
The progression of hip hop was getting a bit out of my league and I felt I needed something else in my life but something that had the same ways of producing the sound I was doing with hip hop. I guess what Im trying to describe is sample based music. Crate digging and chopping up stuff but on a higher tempo. It wasnt my intension to do house but it kinda ended up this way.
How do you think working in the previous styles has influenced the way you approach your house production?
Like I said. Crate digging shaped the way I hear music in general. The way the dusty crackling records sounds when u pitch them up or down. Its just something that I could never quit doing. My first 10 years of making beats was strickly made on the Mpc 2000 xl, with no effects or no outputs. Just my mpc, turntable and a vestax dj mixer, which really makes you think differently. You can say that the less options I had, the more creative I had to be to make my beats work.
Who were the key artists who led you on your journey to playing and creating house music and can you give us a 3 tracks which influenced the sound of intr0beatz the house producer.
My influences came actually after I made my first house tracks. After I uploaded them on my soundcloud, a lot of people started compering it to some artists I had never heard of before. MCDE was one of them and after I discovered him and his RAW CUTS releases, everything changed.
MCDE Raw Cuts 3
At the same time I discovered Floating Points and was totally blown away when I heard Vacuum Boogie. some of the sounds reminded me of sounds that Dj Spinna would use. Super cosmic stuff with a pointy phat kick, super dreamy chords, shuffling shakers and a sub bass that took me on a true journey.
Floating Points – Vacuum Boogie
Third one I think I have to say Timeline by Underground Resistance. I don't think I have to explain why.. Its just UR!
UR – Timeline
How would you describe your latest release on Just Fine Records and can you give us a bit of history about the release?
Haha, I actually have no idea on how to describe it. The whole ep comes from a batch of music I made over certain time. Usually when I make something different from the last project I made, I make between 3-10 tracks all influenced by each other. Then I go back I pick those I like the most and put the finish touch on em. In this case, the finishing touch took the longest. Actually so long that in the end I was so sick of all these tunes that after I sent them for mastering I didnt listen to any of them for almost a whole year. But when I got the masters sent back I got into them again.
What is your studio set up like and what's the one piece of gear or plugin which you couldn't live without.
My macbook pro is my everything nowadays. I use Live with some crappy midi keyboard but does the job. But I still have my mpc 2k xl, sp 1200 since back in the day. Just bought a fender rhodes, moog sub 37 and mpc 60 so when i get sick of using my computer and go to that to get new ideas and record that into my computer.
To be honest I could never be without my computer because no matter what I use, in the end of the day it will end up in my computer.
Please can you tell us a little about the scene in Iceland and which artists should we be looking out for?
Iceland got so much talent! My Blokk boys (Ómar E, Askell, Jonbjorn, Viktor Birgiss, Moff&Tarkin, Simon fknhnds) are all super talented producers and dj's.
Then we have iLO and of course Felix Leifur. All of us have been getting more and more exposure outside of Iceland soget ready for The Icelandic House Invasion in your city!
Beside that Iceland has almost more house dj's then police officers so we have a strong dj scene but our club scene sucks shit to be honest. But we make it work though.
If you could programme your own dream line-up club night which 5 artists would you book and why?
Oh man. That's a hard one. So many that could be on that list!
What are your plans for Intr0beatz for 2019
I only have non-music related plans for 2019. I don't like to plan my music. I have a 9-5 day job which takes most of my energy so if I would plan something I would be mad at myself if I get too tired to stick to the plans, if that makes any sense..
Please give us 4 places in Reykjavik to visit, one to buy records, one to drink, one to eat and one for dancing.
Go anywhere else then Iceland to shop records, its expensive out here!
Prikið is the best place for diner food, burgers and stuff like that and for checking out the hip hop scene.
Kaffibarinn is the best place to hear proper house music, and they serve drinks, so 2 in 1! But don't be rude, creepy or both, we will kick you out !
For more on Intr0beatz check:
Facebook: https://www.facebook.com/introbeatsrvk
Soundcloud: https://soundcloud.com/intr0beatz
Tags:
house music
,
Iceland
,
Intr0Beatz