Isaac Birituro & The Rail Abandon Feat. Wiyaala – Senye (Ben Gomori's Just Does It Remix)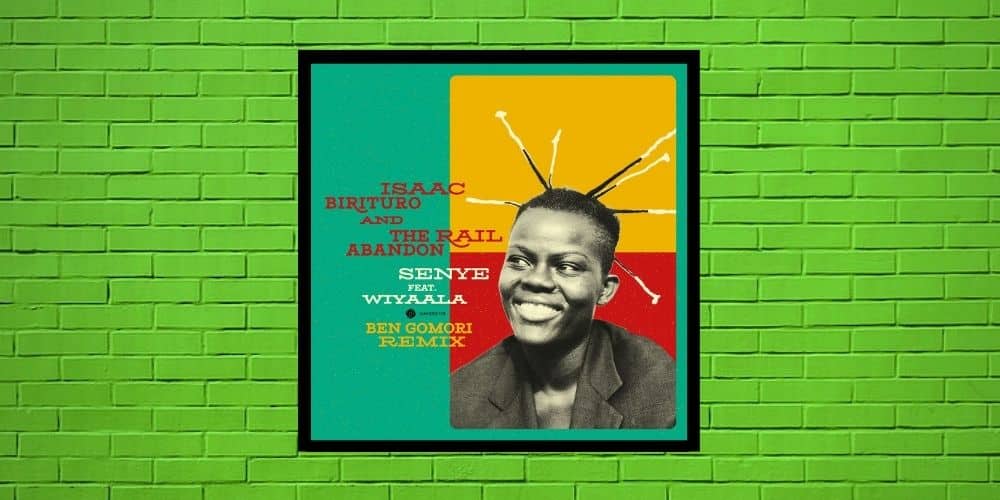 Ben Gomori is renowned for his unique edits and remixes as well as his excellent Turned On Podcast which ably showcases his unique sound. His sounds and influences are as diverse as they are inspirational, touching all parts of the globe but always with that extra added dancefloor heat.
His latest outing see's him take on Isaac Birituro and the Rail Abandon's Senye which features a powerful vocal performance by Ghanaian vocalist Wiyaalaon.
Somewhat of a surprise hit when it was released earlier in the summer Senye made the Radio 6 A-playlist thanks to a whole lot of love from the Radio 6 DJ's. Gomori's new take gives this track considerable extra club legs which will undoubtedly see it land on crossover dancefloors to world over, it's simply that good.
Grab Ben Gomori's remix of senye via: https://www.traxsource.com/title/1905230/senye-ben-gomori-remix-feat-wiyaala
For more info on Isaac Birituro, Ben Gomori and Wah Wah 45's please check:
Isaac Birituro & The Rail Abandon Facebook: https://www.facebook.com/isaacbirituroandtherailabandon
Isaac Birituro & The Rail Abandon Soundcloud: https://soundcloud.com/isaacbiriturotherailabandon
Isaac Birituro & The Rail Abandon Instagram: https://www.instagram.com/isaacbirituroandtherailabandon/
Ben Gomori Facebook: https://www.facebook.com/bengomoridj
Ben Gomori Soundcloud: https://soundcloud.com/bengomori
Ben Gomori Instagram: https://www.instagram.com/bengomori/
Ben Gomori Twitter: https://twitter.com/bengomori
Wah Wah 45s Facebook: https://www.facebook.com/WahWah45s
Wah Wah 45s Soundcloud: https://soundcloud.com/wahwah45s
Wah Wah 45s Instagram: https://www.instagram.com/wahwah45s/
Wah Wah 45s Twitter: https://twitter.com/wahwah45s
Wah Wah 45s Bandcamp: https://wahwah45s.bandcamp.com/
Tags:
Ben Gomori
,
Isaac Birituro & The Rail Abandon
,
Wah Wah 45s