Jimpster Releases His 7th Album Birdhouse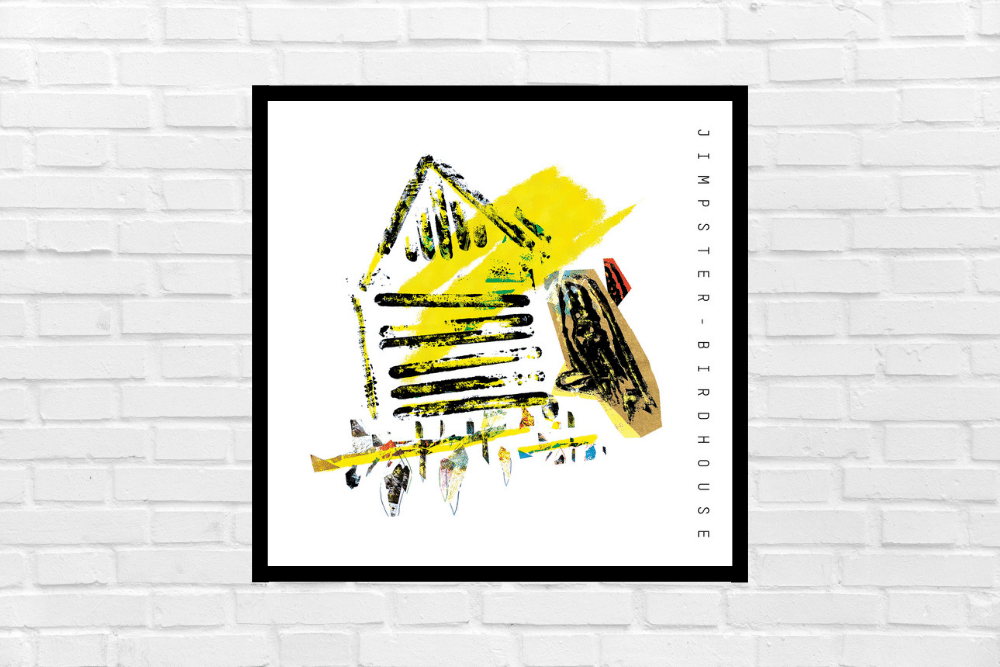 Jimpster Releases His 7th Album Birdhouse
Over the last couple of decades Jimpster built an incredible career which has seen him widely recognised as one of the most talented artists working in electronic music today. His consistently brilliant output is seemingly perfectly measured with every release almost feeling like an event in in it's own right. Indeed each release feels loved and never rushed or contrived, be it his own EP's, his well chosen remixes or indeed his albums.
Birdhouse is the 7th full length album of Jimpsters career and is interesting for a for a few different reasons, firstly it was recorded during the worldwide Covid lockdowns of 2020 when most of us were painting garden fences or running round the block. It's release now in 2022 is as much due to the worldwide vinyl bottleneck as majors tie up the presses with 100000 copies of Adele's new landfill destined album, and needless back catalogue represses freezing independents out or at best pushing them down the pressing queue.
Secondly it's an album inspired by Jimpster's love of jazz, 70's fusion, library music, ambient and sample-based downtempo electronica rather than his more usual dancefloor output. It's very much an album which celebrates Jimpsters love of music rather than his ability to create tracks for DJ sets and it's all the more brilliant because of that.
Birdhouse is an album drenched in soul, featuring a series of well considered collaborations with appearances by UK vocalist Oliver Night, NYC poet and MC Voodoo, London Vocalist and songwriter Cairo, Johannesburg's poet and vocalist Lazarusman, San Francisco MC Capital A, trumpet from Greg Paulus and some pretty incredible bass from Nick Cohen. Each artist puts their own individual stamp on the album whilst adding perfectly to Jimpster's overall artistic vision.
This is an album for those reflective moments in life, late nights and hazy early mornings, a warm and effusive album which spreads it's wings across the globe for inspiration carrying a torch held at various points by artists such as Massive Attack, Jazzanova, Dan The Automator, Air, Sevdaliza, Vangelis and DJ Shadow but equally with more than a hint of subtle funk ingrained in it's DNA.
I could go on at length about how fantastic a release this is and give you a blow by blow account of each track, a list of instruments and fx and track sentiment but instead just give it a listen, and then grab it fast before it disappears on vinyl which it is destined to do shortly after release, it's that good.
Grab the album now via bandcamp: https://jimpster.bandcamp.com/album/birdhouse
Check out Birdhouse in full below.
For more info please check:
Jimpster Facebook: https://www.facebook.com/jimpster.freerange/
Jimpster Soundcloud: https://soundcloud.com/jimpster
Jimpster Instagram: https://www.instagram.com/jimpster_gram
Jimpster Twitter: https://twitter.com/JamieJimpster
Freerange Facebook: https://www.facebook.com/FreerangeRecords/
Freerange Soundcloud: https://soundcloud.com/freerangerecords
Freerange Instagram: https://www.instagram.com/freerangerecords
Freerange Twitter: https://twitter.com/freerangerec
Freerange Bandcamp: https://freerangerecords.bandcamp.com
Tags:
freerange
,
Jimspter