DJ Spen's Top 10 Favourite Ever Remixes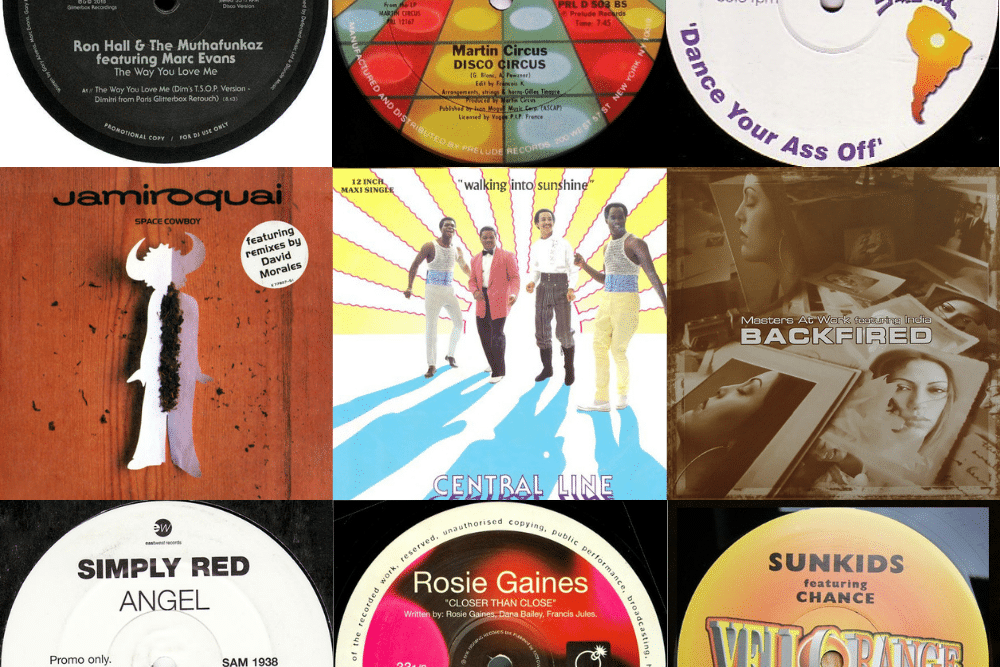 DJ Spen's Top 10 Favourite Ever Remixes
Like what you hear? To help support LV Online buy us a coffee via Ko-FI. Click HERE
Following on from his well loved album Soulful Storm, which he released last year and on which he collaborated with some of the finest producers and vocalists from across the soulful house and disco scene, DJ Spen has now opened up his extensive black book of producer contacts and has drafted in a host of legendary names to give their own spin to the album on 'Eye of the storm' which has just landed via promo on Traxsource.
As you would expect for such a project DJ Spen has assembled an enviable list of remixers with the likes of Kerri Chandler, David Morales, Terry Hunter, Jovonn, DJ Meme and DJ Spinna all delivering sublime mixes. We premiered DJ Spinna's remix of DJ Spen & Fonda Rae's Nobody but you from the album a few days ago, you can check that below and check out our review of the album HERE.
To celebrate the launch of 'Eye of the storm', which you can check in full on Traxsource HERE, we asked DJ Spen to give us ten of his favourite ever remixes which gave their original track a whole new lease of life and which helped bring it to a far wider audience. DJ Spen has collated a selection remixes which in many cases have gone on to become evergreen dancefloor anthems. So step up Larry Levan, John Morales, Francois K, David Morales, Mentor, Masters At Work, Dimitri From Paris, Dave Lee, Mousse T and Frankie Knuckles as we celebrate the art of the remix.
DJ Spen's Top 10 Favourite Ever Remixes
Central Line – Walking Into Sunshine (Larry Levan Remix)
One of the greatest songs ever! Larry Levan managed to take the original parts and create a Disco version of a song that is a dance music staple. From a New Age perspective, I find it hard to imagine how someone was able to take reel to reel tapes and create new mixes from the multitrack studio recordings of the 70's. Whatever it took, Larry Levan's work on this record is nothing short of phenomenal.
Inner Life ft Joycelyn Brown – Ain't No Mountain High Enough (John Morales Remix)
Well, what can be said about this that hasn't already been said, it is a dance music staple that is undeniable in every way. Mr. Morales made this track playable for DJs during a time when a DJ had to really be creative. From start to finish, John's mix puts you on a journey with Jocelyn Brown's voice sounding good and shining through. It is the foundation that good dance remixes are based on.
Martin Circus – Disco Circus (Francois K Disco Version)
In Baltimore city, "Disco Circus" has never died, it's never had a break. Since I was 11 years old, Disco Circus has been a part of my life as a DJ. Whether I was playing for the hottest Hip-Hop guys, to the most educated dance music aficionados, Disco Circus was always in my crate and still is a part of my playlist. It's a stellar remix created by Francois Kevorkian and I don't even think there are words to describe how important this record is in the history of dance music.
Jamiroquai – Space Cowboy (David Morales Remix)
This is one of the best House music remixes ever done, it's creative from top to bottom. David managed to take vocal parts from the song and create his own vocal hook over a drum pattern that is a signature in House music. His meticulous skill and ability to work live musicians with that already amazing vocal was pure genius. It will go down in history as one of the best dance records ever made.
Rosie Gaines Closer Than Close (Mentor Remix)
The heavy basslines and a skillfully swung four to the floor beat gave this track instant dance floor appeal. Not to mention the quirky time-stretched vocal by Rosie Gaines that still has audiences from the US to the UK still singing and dancing! Furthermore, the Mentor Club Mix also contains a very simple approach to keyboard arrangements, which is appealing for this simply undeniable house production which has proven itself to be one of the best ever.
Sunkids ft Chance – Rescue Me (MAW Remix)
Another uniquely yet wonderfully produced vocal House record that was given an even better reworking by Kenny Dope and Louie Vega. Chance, who set the dance world on fire with her Aretha Franklin vocal style delivery, has exceptional compositions for her vocals that included live bass, organs, guitars, and horns. It is one of the most phenomenal remixes ever done hands down.
Marc Evans – The Way You Live Me (Dimitri From Paris Remix)
The original version of The Way You Love Me is a classic by all standards, but the Dimitri from Paris remix is one of the most excellently approached reinterpretations of the song I've ever heard. Including parts and orchestrations from Vince Montana using the best Philadelphia musicians, Dimitri managed to include only top quality ingredients to make an authentic 70's sounding remix. It's a magnificent piece to say the least.
Masters at Work ft India – Backfired (Joey Negro Remix)
On this remix, Joey Negro didn't try to rewrite what was already excellent work. He didn't change the vibe of the original track, but enhanced it using four to the floor drum work and precise arrangement and remixing abilities. I particularly like this song for these reasons, and it wrecks any dance floor to this day. This work is truly great and deserves to go down in history.
Simply Red – Angel (Mousse T Remix)
On Simply Red's remake of "Angel" by Aretha Franklin, Mousse T delivers a live bassline driven 4 x 4 club smash. To be completely honest, I was surprised at the drive and deliberate production style that made this record work on the dance floor. It's a song that I never imagined could really be taken to the space that Mousse T was able to put it in. Needless to say, it works very well and goes down in history as one of my favourites.
First Choice – Let No Man Put Asunder (Frankie Knuckles Remix)
"Let No Man Put Asunder" (Frankie Knuckles 12″ Remix) is such an amazingly well executed classic. I remember hearing it for the first time and running to the record store to try and find a copy. The arrangement is creative and brilliantly executed, it travels from one end of the sound spectrum straight to the other end and is still played with the utmost respect that it deserves. As a remix it stands out firmly from the crowd.
DJ Spen 'Eye Of The Storm' (Remix Album) will be release on Traxsource Promo February 18th / Full release March 4th 2022 on Quantize Recordings.
https://www.traxsource.com/title/1757397/eye-of-the-storm
For more info check:
DJ Spen Facebook: https://www.facebook.com/djspen/
DJ Spen Soundcloud: https://soundcloud.com/djspen
DJ Spen Instagram: https://www.instagram.com/dj_spen/
DJ Spen Twitter: https://twitter.com/originalDjSpen
Quantize WWW: http://www.quantizerecordings.com
Quantize Facebook: https://www.facebook.com/QuantizeRecordings/
Quantize Recordings Soundcloud: https://soundcloud.com/quantize-recordings
Quantize Instagram: https://www.instagram.com/quantizerecordings/
Love this? Check out more from DJ Spen HERE
Tags:
David Morales
,
Dimitri From Paris
,
dj spen
,
François K
,
Frankie Knuckles
,
Joey Negro
,
john morales
,
larry levan
,
masters at work
,
Mentor
,
mousse t
,
Quantize Recordings