Jimpster Selects – The 2020 Essential 3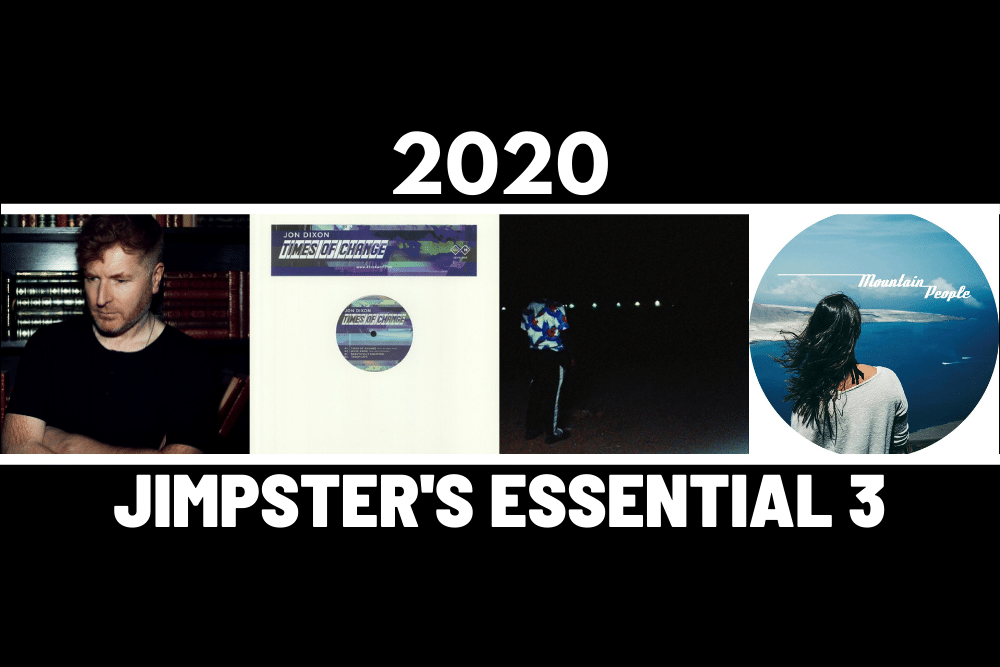 Jimpster Selects – The 2020 Essential 3
Like what you hear? To help support LV Online buy us a coffee via Ko-FI. Click HERE
It's been another phenomenal year for Jimpster on the production front opening with his One EP back in February which featured the seriously tasty piano jam The Way It Is alongside a classy Waajeed remix of the title track. September saw the wonderfully hypnotic and euphoric Smile For A While EP recorded during the UK Covid lockdowns and he has just released the Dub Come Down EP, a brilliant collaboration with Matt Masters which we reviewed HERE as part of an interview with Matt.
Grab Jimpster's ace collaboration with Matt Masters the Dub Come Down EP from:
Bandcamp buy link: https://freerangerecords.bandcamp.com/album/dub-come-down-ep
Beatport buy link: https://www.beatport.com/release/dub-come-down-ep/3206882
On the label front both of Jimpster's labels Freerange and Delusions of Grandeur continue to set the pace in the Deep House world with releases from Crackazat, Simon Hinter, Blackloops, Clavis. Offshore & Coen, Laroye, Westcoast Goddess, Soul Of Hex, Tee Mango & Norm De Plume to name a few. As always the labels have supported a fantastic selection of artists combining scene regulars with undiscovered and sometimes criminally overlooked talent.
To celebrate his incredible year we asked Jimpster to select his three essential tracks from 2020.
Jimpster Selects – The 2020 Essential 3
Kareem Ali – Night Echoes
Kareem Ali is a US producer who is epitomising a new DIY spirit, self releasing through his own Bandcamp page and producing consistently good music which steers from Drum n Bass to techno, from ambient to deep house. All with a soulful touch which seems to have connected with a lot of people during 2020. I'm already starting to see his productions appear in a lot of end of year lists, and well deserved.
Kareem Ali Soundcloud: https://soundcloud.com/kmx19
Shadowdrum – Play Me – Mountain People
I've had a soft spot for Mountain People aka Rozzo and Serafin since their first release back in 2006. They have absolutely nailed this deep, minimal and hypnotic vibe which grooves so hard in the club but still sounds highly musical. Something about the bouncing bassline and lush, glacial pads in this track just feels right, and emanates positivity as well as being a lesson in restraint and subtlety.
Shadowdrum Soundcloud: https://soundcloud.com/shadowdrum-music
Jon Dixon – Times Of Change – 4EVR 4WRD
Detroit native Jon Dixon is a member of Timeline and Galaxy 2 Galaxy (incarnations of the Underground Resistance Live Band) and includes Mike Banks and Marcus Belgrave as his mentors. His music released through his own 4EVR4WRD label fuses a jazz sensibility with elements of Detroit house and techno into something fresh and original. This is a timeless track that I could get lost in for days.
Jon Dixon Soundcloud: https://soundcloud.com/jon_dixon
Love this? Check out our Disco and House playlists HERE
For more info please check:
Jimpster Facebook: https://www.facebook.com/jimpster.freerange
Jimpster Soundcloud: https://www.facebook.com/jimpster.freerange
Jimpster Instagram: https://www.instagram.com/mattmasters
Jimpster Twitter: https://twitter.com/mattfreerange
Freerange Facebook: https://www.facebook.com/FreerangeRecords/
Freerange Soundcloud: https://soundcloud.com/freerangerecords
Freerange Instagram: https://www.instagram.com/freerangerecords
Freerange Twitter: https://twitter.com/freerangerec
Tags:
4EVR 4WRD
,
Deep House
,
Jimpster
,
Jon Dixon
,
Kareem Ali
,
Mountain People
,
Shadowdrum