Kaytronik (Karizma) Remixes Danced Til Midnight – We Asked Him To Empty His Bag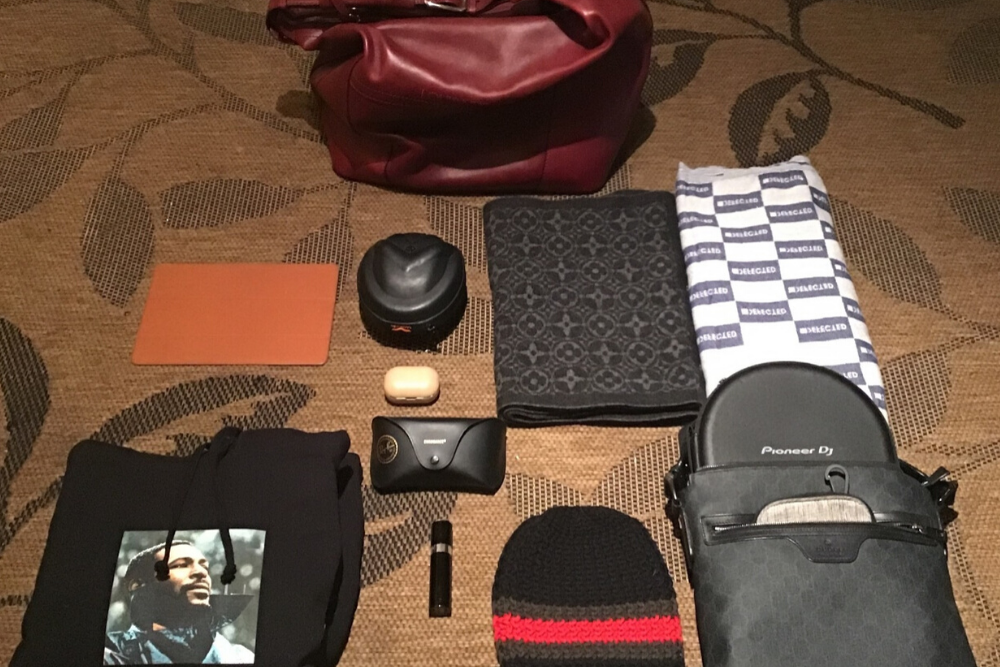 Kaytronik (Karizma) Remixes Danced Til Midnight – We Asked Him To Empty His Bag
DJ Karizma is a Baltimorean who has been DJing since he was 13. One of the true legends of the scene he has many productions/re-mix credits to his name including work with the Basement Boys, Black Vinyl Records, Ricanstruction, 83 West, Objektivity, R2, Ben Westbeech, Peven Everett, Blaze and many more. He delivers a powerful remix on Thylacine Sounds for Danced Til Midnight in March. We asked him to empty his DJ bag to see what he takes on the road with him.
You can check the Kaytronik mix of Danced Til Midnight's Real Love along with our premier of the original mix below!
Grab the vinyl from: https://www.juno.co.uk/products/danced-til-midnight-real-love-ep/763419-01/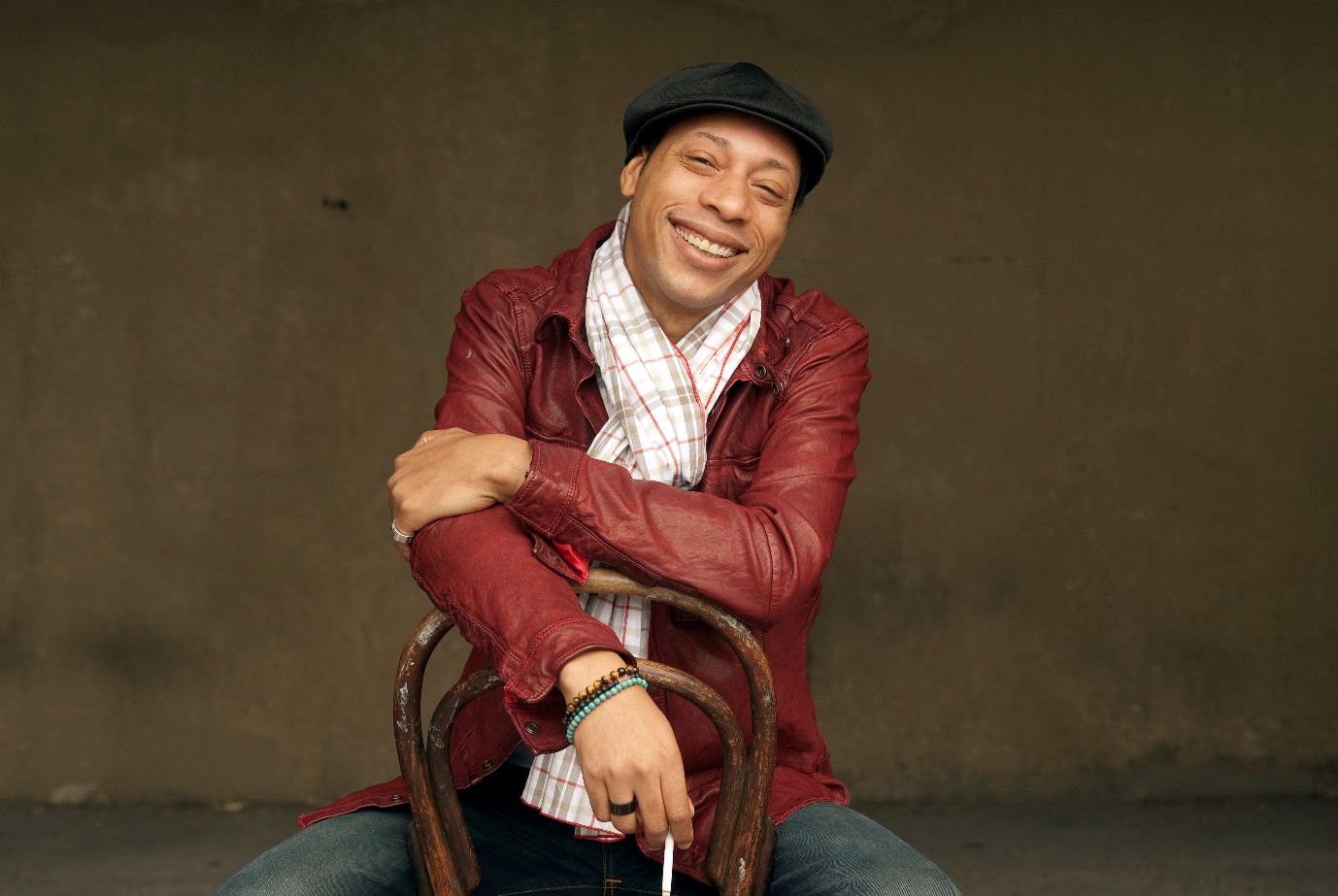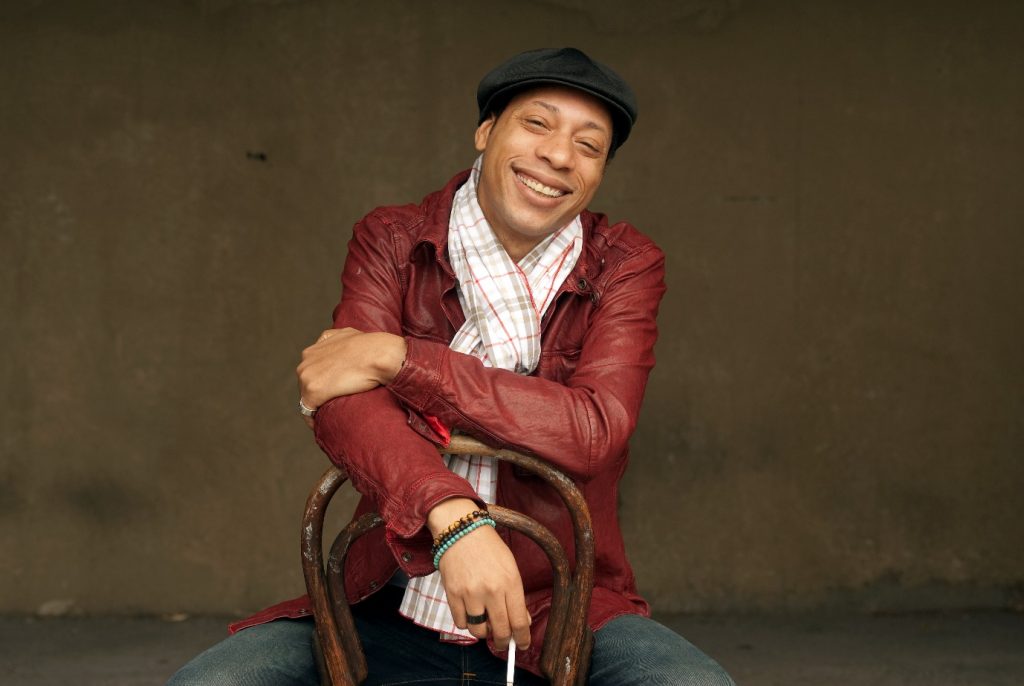 Karizma/Kaytronik Empty Your Bag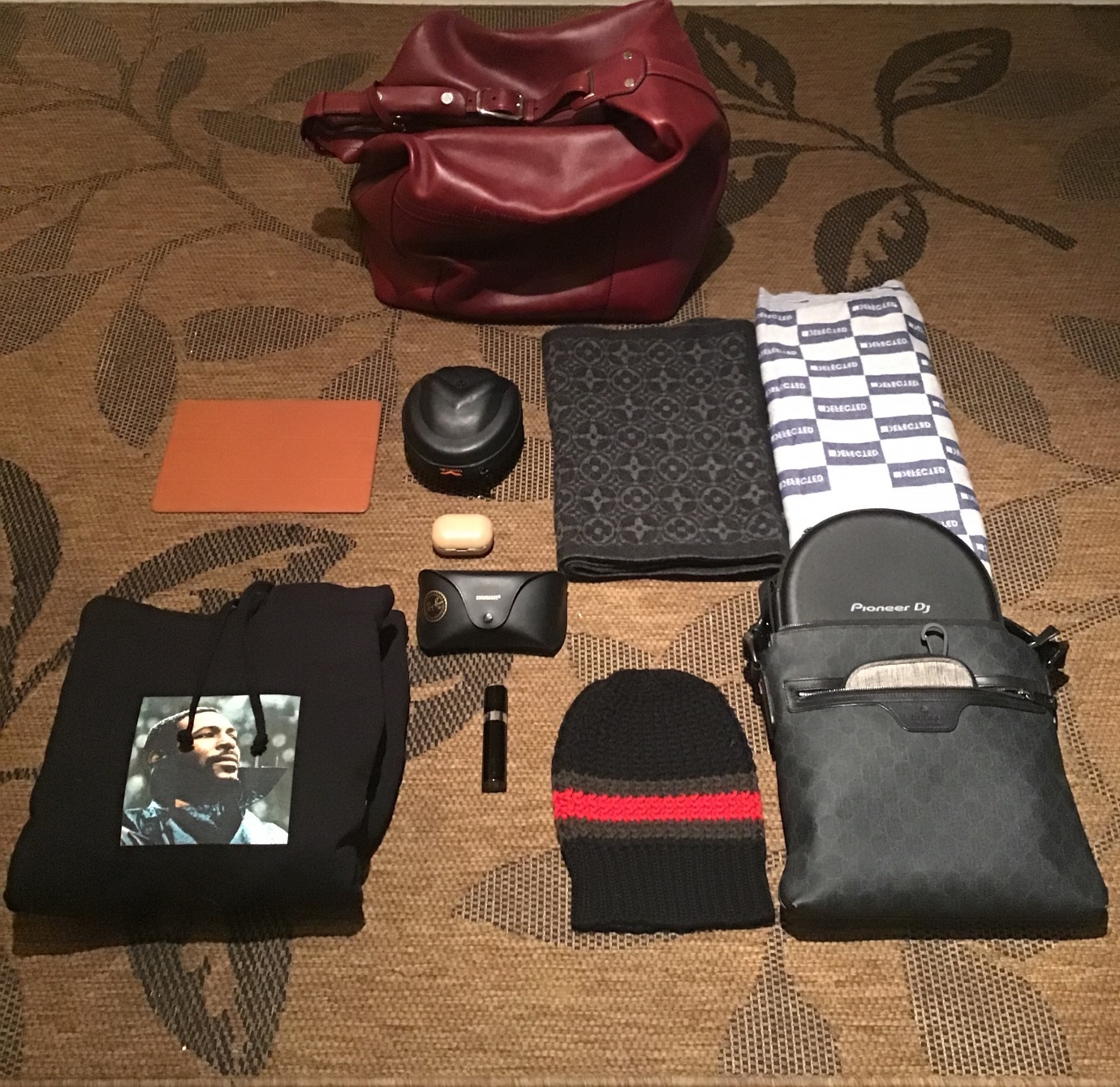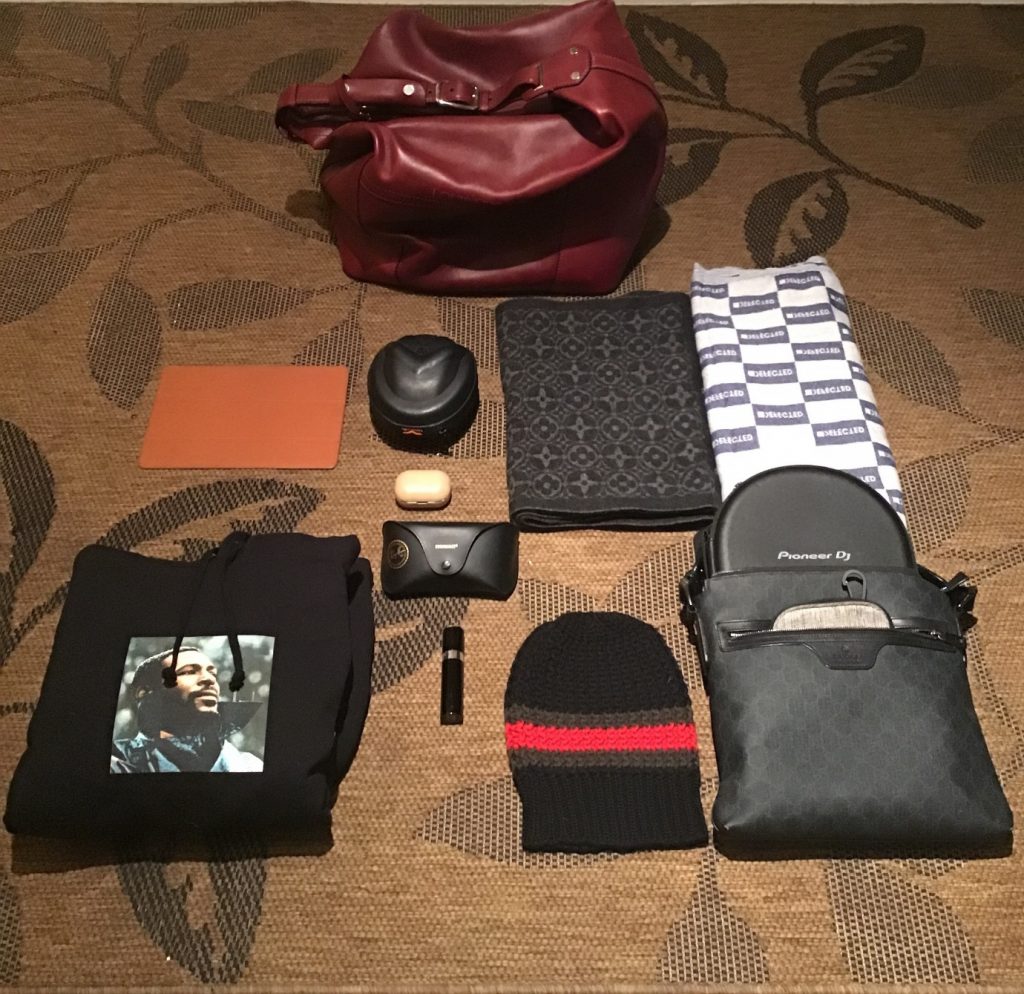 Ten Things
1 Hoodie – It's always cold on flight so…better to have than not
2 iPad – For those times when you're sitting in the airport waiting for your DELAYED flight
3 V-Moda Headphones – This is my back up pair for djing and listening to music when my wireless pair dies
4 Beoplay E8 2.0 In ear headphones – My go to pair of headphones when I want to relax and drown out the world or the tired baby in the next row on the plane
5 RayBan Sunglasses – My favorite pair of shades, they're light, durable and on a good day make me look cool
6 CD Mini Atomizer – Just in case I need a little freshening up or a little spritz of my favorite cologne, and its refillable ,,,Yay
7 Scarf – Always nice to have for those cold nights out or again on a flight
8 Scully – For those bad hair days or good ones.
9 Defected Beach Towel – I got this from the Defected crew (Big up Simon Dunmore) I don't go to the beach that often but its a great travel blanket..I Love It !
10 DJ Bag – This has my 3rd pair of headphones (Pioneer HDJ-X10) that I use for Djing and sometimes production and my External SSD drives,I always carry three, two of them are rekordbox formatted and the third is in my Karizma Must Haves folder format.
11 Book – In the bag I always keep a book right now I'm reading "Winners Have Yet To be Announced" (A Song For Donnie Hathaway) Poems By Ed Pavlic.
Current release details:
Label: THYLACINE SOUNDS
Artist: DANCED TIL MIDNIGHT
Track: REAL LOVE
Remixed By: KAYTRONIK(KARIZMA) & BYRON THE AQUARIUS
Released: 6TH MARCH:
To Buy: https://www.juno.co.uk/products/danced-til-midnight-real-love-ep/763419-01/
Tags:
Danced Til Midnight
,
kaytronik