LV Premier – Last Nubian – Crying On Jet Skis (Harry Wolfman Remix) [Moment Cinetique] & EP Review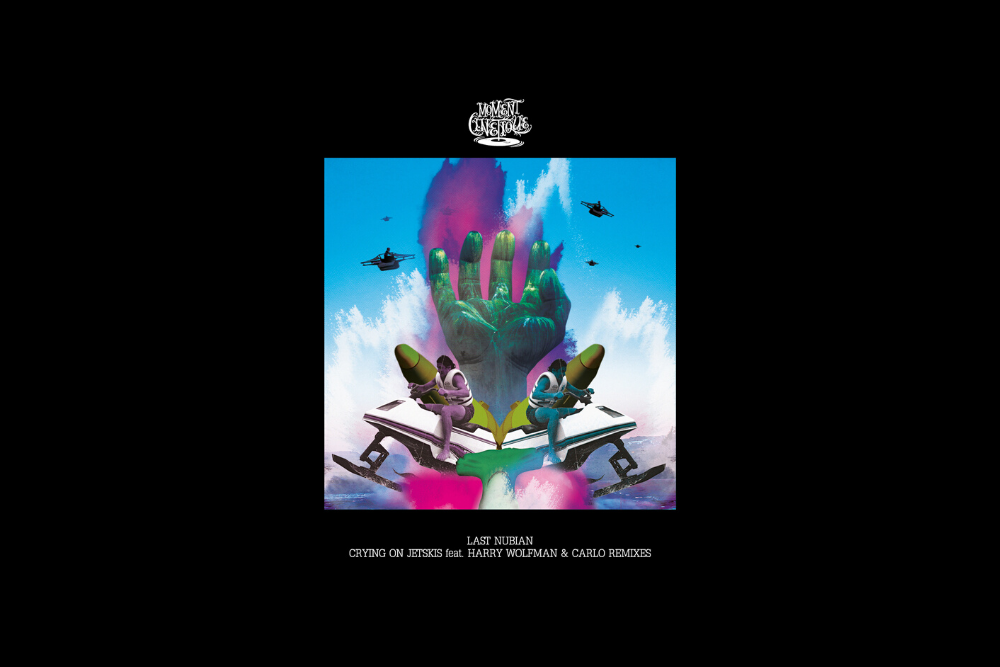 LV Premier – Last Nubian – Crying On Jet Skis (Harry Wolfman Remix) [Moment Cinetique] & EP Review
Last Nubian is a super talented producer from London who has risen to prominence over the last couple of years with a string of excellent releases on Nomada, Blaq Numbers and GetTogether. It's easy to see what all the fuss is about with the well crafted tracks that are on offer on his latest release the Crying on Jet Skis EP
Landing on Moment Cinetique at the end of the month the EP has two original tracks and two sublime remixes from the in demand Harry Wolfman and Carlo.
Up first is the original mix of Crying on Jet Ski's and it's super deep-fried looped-up funk galore fused perfectly with some ridiculously cool house licks. Deep jazzy breaks, moody vocals and just a kick ass house groove this is a track with everything that you would need to both wow a dance-floor and for repeated home listens.
Stepping up with a the remix of Cryin is Harry Wolfman who has been starring recently on the likes of Dirt Crew & Outplay. His remix here, our premier today, most certainly doesn't disappoint. He's taken it an edge deeper than the original and it's all about a lazy groove but one with bags of dance-floor energy. Looped up vocals, chopped up keys and some ace drum production this is just one seriously cool track which it's safe to say will be picking up a ton of DJ support including from Le Visiteur.
Over on the flip and another gem is I Left, it's another intricate groove fueled house track of the highest order. Deep and and hypnotic, it's a perfect 4am tune, just add smoke and strobes. Wonderful production again.
Closing the EP out is Carlo who goes straight for the jugular with his mix of I left. Packing some seriously big drums he has upped the BPM slightly to add some serious peak time juice. Keeping the groove to the forefront expect big vocal loops, filtered synths and just an incessant energy.
Straight on the memory stick with all four of these tracks!
For more info check
Last Nubian Facebook: https://www.facebook.com/lastnubian/
Last Nubian Soundcloud: https://soundcloud.com/lastnubian
Moment Cinetique Facebook: http://www.facebook.com/momentcinetique
Moment Cinetique Soundcloud: http://www.soundcloud.com/momentcinetique
Tags:
Carlo
,
Harry Wolfman
,
house music
,
Las Nubian
,
Moment Cinetique