LV Premier – Michael The Lion x Amy Douglas feat. Steven Klavier – Find A Way (M+M Dubish Instrumental) & EP Review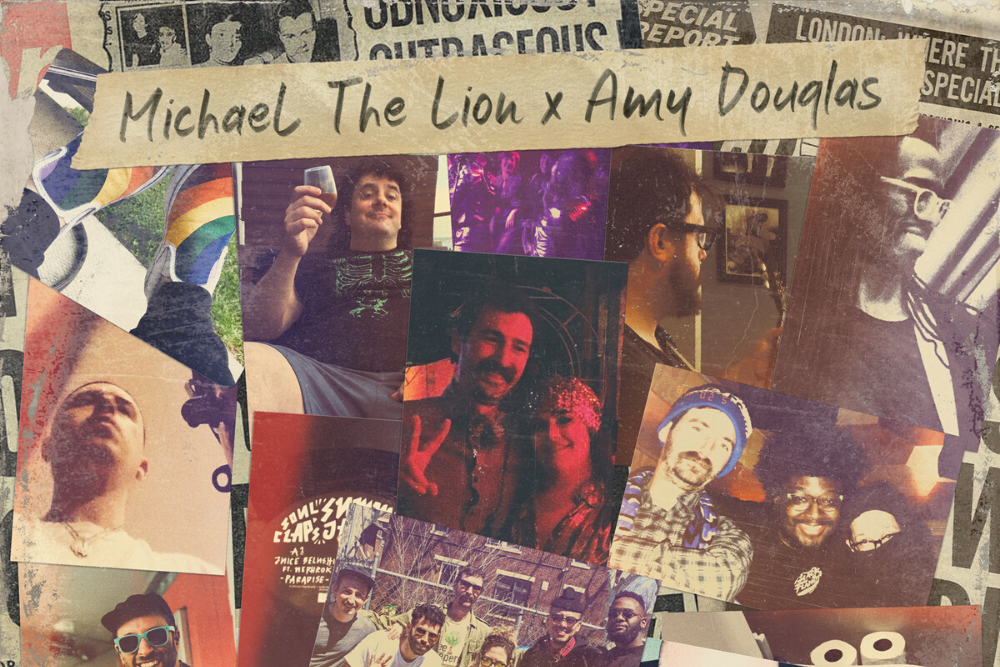 LV Premier – Michael The Lion x Amy Douglas feat. Steven Klavier – Find A Way (M+M Dubish Instrumental) & EP Review
Michael The Lion and Amy Douglas's Soul Clap Records release Get It On from a couple of years back was a proper smash and is still many a DJ's secret weapon. Thankfully Michael and Amy have teamed up yet again for a full EP full of choice cuts from the heartfelt to downright dance-floor gems.
We spoke to both artists when the original of Find A Way dropped at the tail end of 2019. You can check that interview HERE
They have also enlisted the help of remix legend John Morales to spruce up two of the tracks from the EP Find A Way and Drink You Up to help bring even more dance-floor joy.
The original EP has five cuts, Drink You Up, Find A Way, James Is The Message, Social Love Song and Willing.
Leading off Drink You Up is a super funky slice of ever soooo naughty live disco featuring a trademark powerhouse vocal from Amy. Powerful synth stabs next to an ever so subtle acid-esque bassline give this one bags of energy. A great set opener.
Find A Way features Steven Klavier, who is hot off his brilliant Moon Boots collaboration, on vocals alongside Amy and it's another sublime vocal performance. Soulful and exciting it's the perfect foil for Amy's boundless energy. This is a track of just endless positivity and it's safe to say we all need a bit of that just now.
James Is The Message takes things off in an ever so funkier direction. It's bags of fun telling the story of a bit of a crazy night out! Whisky and street dancing, sounds perfect to be honest.
Social Love Song screams out a message of love with passion and just a little gospel nous. Funk, disco, 80's energy it's all swirling in there.
The Final track is a cover of Gil Scott-Heron and Brian Jackson's 1980 track Willing an ode to the pressures of life which seems just as essential in 2020 as it did 40 years ago.
For the vinyl release Amy and Michael have invited John Morales to step in to remix Find a Way and Drink You Up and as you would expect his remixes are perfect dance-floor gems. His mix of Find a way is sublimely smooth but keeps the powerful energy of the original perfectly harnessing the wonderful vocals with an ever so danceable bassline and those guitar licks powering it along.
Our premier today is the M+M Find A Way Dubish Instrumental which cuts back on the vocals keeping in the chorus hook and instead letting the strings and brass have their moment of glory. Superb work!
The John Morales mixes of Drink You Up are just as impressive, retaining the energy of the originals whilst adding in some great keys and percussion to take it off to the peak-time. Vocal and dub mixes cover pretty much every floor eventuality.
The vinyl also has the originals of Find A Way and James Is The Message so a nice package all round.
Grab it from the following:
Preorder / Buy Link EP: https://michaelthelion.bandcamp.com/album/michael-the-lion-x-amy-douglas-2
Preorder / Buy Link Remix: https://michaelthelion.bandcamp.com/album/michael-the-lion-x-amy-douglas-the-john-morales-mixes
For more info check:
Soul Clap Records Facebook: https://www.facebook.com/soulclaprecs/
Soul Clap Records Soundcloud: https://soundcloud.com/soulclaprecs
Amy Douglas Facebook: https://www.facebook.com/amydouglassings/
Amy Douglas Soundcloud: https://soundcloud.com/amydouglassings
Michael the Lion Facebook: https://www.facebook.com/MichaelTheLion/
Michael The Lion Soundcloud: https://soundcloud.com/djaptone
Tags:
Amy Douglas
,
disco house
,
john morales
,
michael the lion
,
Soul Clap records