Kiko Navarro – 10 Tracks Which Massively Influenced My Career (LV Legends)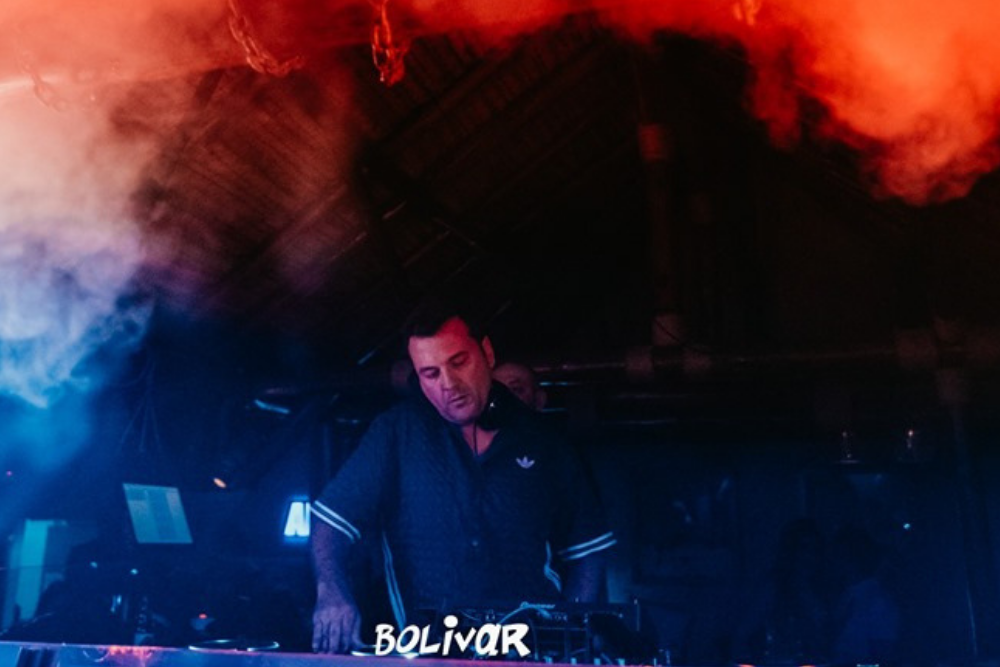 Kiko Navarro – 10 Tracks Which Massively Influenced My Career (LV Legends)
Kiko Navarro is a name which has been omni present in the house scene for more than 2 decades. Hailing from Mallorca he is both a hugely experienced DJ and massively well regarded producer. As DJ he has travelled extensively holding down residencies at Pacha Malloroca and Ibiza, Space Ibiza and Space Menorca. He has played the cream of clubs around the globe including The Egg (London), Fabrik (Moscow), Cocoon (Frankfurt) and is the official DJ of the Ducati Marlboro Team MotoGP Championship parties.
Kiko's soulful yet energetic style has also seen him in heavy demand for mix CD's with stand out mixes for Renaissance and Pacha amongst a long list of great mixes. Along the way he has also released with some of the finest electronic labels around including Local Talk, Yoruba, Exploited, Glasgow Underground, Large Music & Guesthouse Music.
Kiko's production journey began in the 90's laying his blueprint of soulful, jacking house often with a distinct Latin flavour. Huge international tracks would arrive in the early 00's with vocalist Concha Buika including Up to Sky, Mama Calling & Perfect Place. He is a producer who's name has always carried a reverence for the sheer stand out quality of his work. Through-out the years he has continued to pick up chart topping tracks, multiple awards and huge press support.
Fast forward to 2019 and Kiko is still in huge demand all over the globe and is still regularly releasing great music. His latest track Vuma featuring Ilitha is another stand out release. The song came into being after a chance meeting Kiko had with a group of South African singers who happened to be in town appearing in Disney musical 'The Lion King'. Written by Ilitha and her partner it's a stunningly powerful and spiritual track. Released on Kiko's Afroterraneo imprint it has a strong remix package with brilliant mixes from Vince Watson, FNX Omar, Modified Man and Santë.
We asked Kiko to pick 10 tracks for us which have influenced his career and he's given us a brilliant list from 80's electro to early sample heavy tracks to acid house and classic James Brown funk. Check them out below.
You can check the release out in full and buy it from Traxsource: https://www.traxsource.com/title/1144484/vuma
Kiko Navarro – 10 Tracks Which Massively Influenced My Career (LV Legends)
Paul Hardcastle – 19
I was 10 when this came out, me and my friends loved it and still do, we didnt know what we were listening to. Kind of electro and one of our favourites to practice our breakdance movements.
Soul II Soul – Keep On Moving
The first album my mother gave me as a present after being a good boy during dentist sesion, we went to the record store and finally I got that song I had been loving since I heard the first beat, oh yes… that beat, unique! Followed by the amazing vocals and beautiful piano and string arrangement… I still have goodbumps when listening to it. Nelle Hooper and Jazzie B definitely wrote a part of my music story.
Eric B & Rakim – Paid In Full (Seven Minutes Of Madness – The Coldcut Remix)
Those days when I was very into Hip hop listening to the classics like Public Enemy, NWA, De La Soul, etc. This remix is just one of the best examples of sampling to perfection.
Jolly Roger – Acid Man
It was when Acid and House got big that I got like an explosion in my brain and I thought I want to become a dj and play those tunes on a big soundsystem and make people dance.
Tyree – Acid Over
More acid bleeps, I really feel the 303 is in my DNA, love the mix of the 909, 303, vocoder and those strings, also the piano mix gets me high.
Renegade Soundwave – The Phantom
One of those records I was looking for like crazy until I found the original pressing. I simply can't resist when listening to the beat and the bassline, The Phantom forever.
James Brown – Funky Drummer
Possibly the most sampled loop in music history, I could listen to this on loop for ages.
M.A.R.R.S – Pump Up The Volume
Another lesson in how to make music with only samples and a drum machine. That 808 toms sequence is pure art.
Inner City – Big Fun
A track from when I discovered House, and House is my life.
Steve Reich – Music for 18 Musicians
I only started to listening to him recently but has definitely blown my mind with the way he makes music.
For more info on Kiko Navarro check:
Facebook: https://www.facebook.com/kikonavarroDj/
Soundcloud: https://soundcloud.com/kikonavarro
Tags:
Coldcut
,
Eric B & Rakim
,
inner city
,
JAmes Brown
,
Jolly Roger
,
Kiko Navarro
,
M.A.R.R.S
,
Paul Hardcastle
,
Renegade Soundwave
,
soul II soul
,
Steve Reich
,
Tyree