Klaus Blatter – 7 Tracks Which Massively Influenced My Career (LV Legends)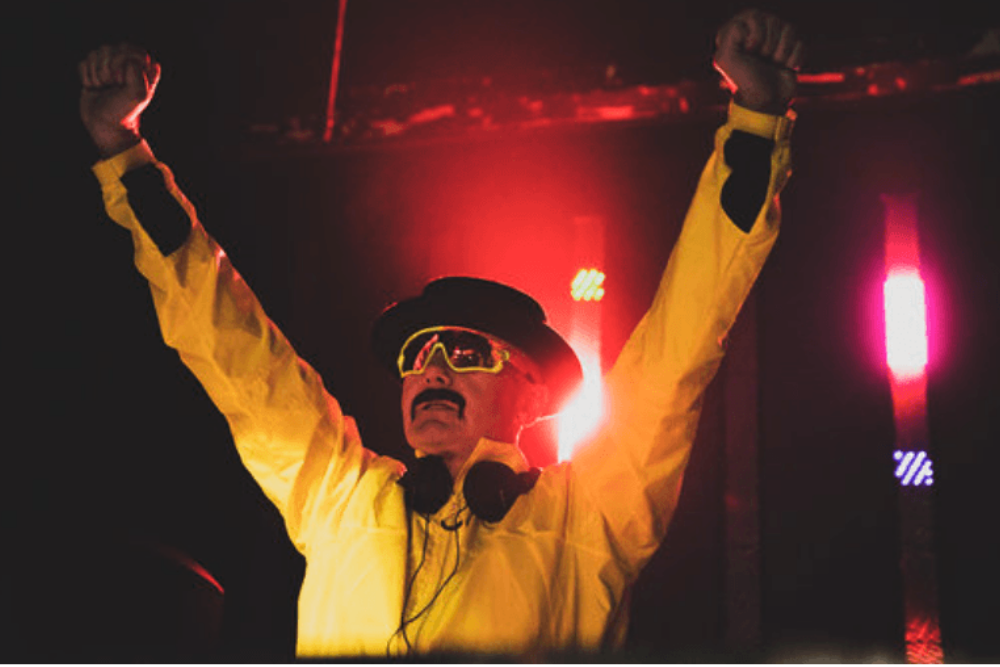 Klaus Blatter – 7 Tracks Which Massively Influenced My Career (LV Legends)
Dortmund native Klaus Blatter is the self proclaimed originator of Techno. With a back story that is almost as off the wall as Klaus himself, 2019 saw a comeback of epic proportions from Klaus after 30 years in exile.
Klaus has released a series of tracks over the last year culminating in Ball Bearing Factory which you can check below. It's a track that tells Klaus story of how his time working in a ballbearing factory led to him replicating the sounds to create Techno. His early tracks would influence some big names including Danny Rampling, Laurent Garnier and Eric Morillo.
After passing a handful of early tracks around on white labels, his studio was consumed by fire and all the early recordings were lost. Klaus would then move away from music and as such his name is largely missing from the history books.
Klaus is now ready to take his story to the world, expect a series of interviews and a TV documentary coming as well as some brand new music.
We asked Klaus to give us some of the tracks which influenced him. Check his very tasty responses below along with some very tongue in cheek chat 😉
Klaus Blatter – 7 Tracks Which Massively Influenced My Career (LV Legends)
Frankie Knuckles – Your Love
"For years I hud spurned the art of masturbation, believing that it weakened the edge of the artist. But when I heard this uplifting, soaring pivotal tune, I was for breaking this vow and indulging in the love of the self."
Marshall Jefferson – Move Your Body
"I go to Chicago in 86 after watching the soap opera Crossroads on Britisher TV. Meg Mortimer says of Dr Lloyd Munro "…he gives me advice…" I thought if I go to Chicago and meet Marshall, he will give me advice. I see 303 in the corner of his Windy City studio and play with it. Then we go to every bar on Division Street."
Joe Smooth – Promised Land
"One of the most beautiful house tracks which I am forever associating with Amnesia in Ibiza where I meet Danny Rampling. The day before this I am driven to suicide unt despair and I remove my clothes to drown in the Ocean. But two ladies nearby take off their clothes to join me, and it becomes a beautiful frolic. They next day they take me to Amnesia where I first take Ecstasy and meet Danny, and every time is for a changing, as Englisher Bob Dylan says."
Westbam – The Roof Is On Fire
"This reminds of the burning down of the Dortmund warehouse where we had the Technosphere, and also stored my white labels. Everybody was in tears as the flames licked at everything we had achieved. I merely laughed – ha!- and said, 'what will be, will be.' This is the Blatter philosophy of life. Do not look back, only forward. Welcome the embrace of death, the cold mortuary slab, the burrowing worms. For you are in the cosmos of space."
Bam Bam – Where's Your Child?
"This Bam Bam classic reminds me of the time my younger brother Wolfgang drowned in the Lake after being entrusted to my care. My mother was inconsolable. Where has my child gone, she would ask. The lake, I would tell her, Wolfgang has gone to the lake. But you must be forgiving Klaus the double rations of love, now that only have one son."
Orbital – Chime
"This is for reminding me of when I first met Paul and Phil from the Orbital. I was full of drugs and they advised me to leave the music scene for a while. "But what would I do, Phil? What would I do, Paul?" Just then we looked skywards in the south downs and watched a humble kestrel attack a pigeon in mid air, bring the creature to the ground and devour it. The next week I was heading for the bird of prey sanctuary to work as volunteer."
Chad Jackson – Hear the Drummer Get Wicked
"Chad Chaksun. That is all."
For more info check:
Twitter: https://twitter.com/BlatterKlaus
Facebook: https://www.facebook.com/OfficialKlausBlatter/
Tags:
Bam Bamm Orbital
,
Chad Jackson
,
Frankie Knuckles
,
Joe Smooth
,
Klaus Blatter
,
Marshall Jefferson
,
techno
,
Westbam