LV Premier – Barbara Tucker – Think (About It) (Micfreak Fire Drum Dub) [Unquantize]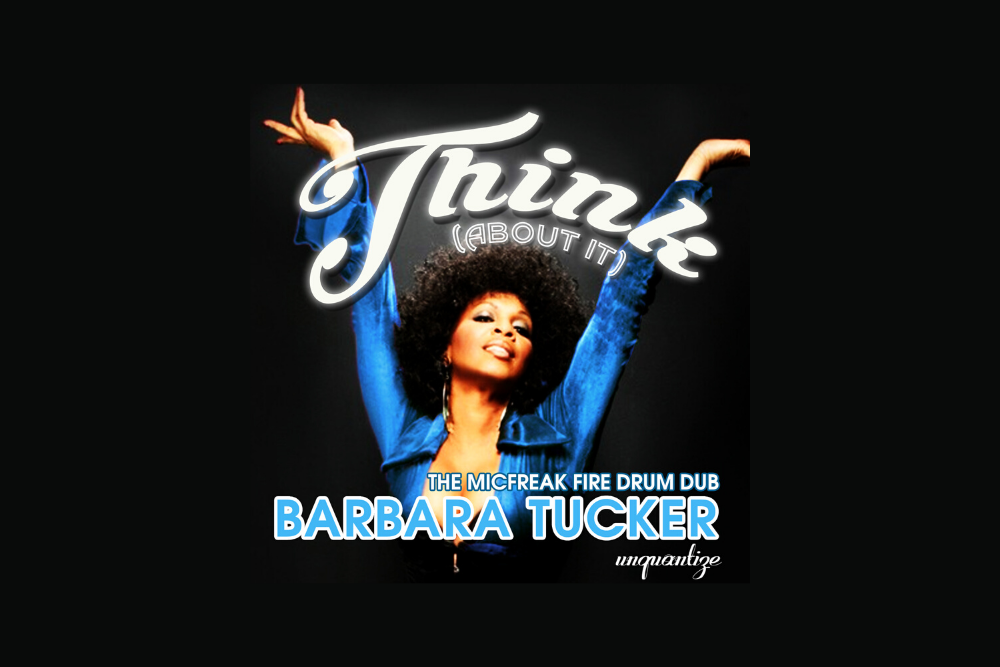 LV Premier – Barbara Tucker – Think (About It) (Micfreak Fire Drum Dub) [Unquantize]
Easily one of the the icons of house music Barbara Tucker needs no introduction being behind some of the all-time evergreen classics of House Music. Her powerful version of Lynn Collins Think (About it) originally dropped via DJ Spen's Quantize label back in 2017 to huge chart success before being given the Remix EP treatment in mid 2019 with some super tight remixes from Opolopo and Richard 95 North again hitting the high points of the download charts.
A well loved track in it's own right Lynn Collins Think (About it), which was written by the Godfather of Soul James Brown, was originally recorded as a last minute addition to a studio session which had finished early. Not a particularly huge success first time round in 1972 it would only scrape in at No 10 of the RnB charts. Rediscovered by the early innovators of Hip Hop in the 1980's, it's a track which would burst into life as early samplers became available. It has since gone on to be the 3rd most sampled track of all time with nearly 2000 tracks using samples and they are only the ones that are registered, the actual total will be much higher.
Bringing this track back to life for 2020 is Micfreak a producer who had a fantastic 2019. He has flipped it into an absolute monster of a peak-time jackin' house cut. Huge drums, in your face percussion, looped up vocals galore and smooth pads all make way for an epic hands-in-the-air piano breakdown.
A truly brilliant remix!
Love this? Check out our House and Disco playlists HERE
For more info Check:
Micfreak Soundcloud: https://soundcloud.com/micfreak
Micfreak Facebook: https://www.facebook.com/micfreak/
Quantize Facebook: https://www.facebook.com/QuantizeRecordings/
Quantize Soundcloud: https://soundcloud.com/quantize-recordings
Tags:
Barbara Tucker
,
house music
,
Jackin House
,
Micfreak
,
unquantize