LV Disco Selectors 42 – Kokoro Disco-San (Razor-N-Tape)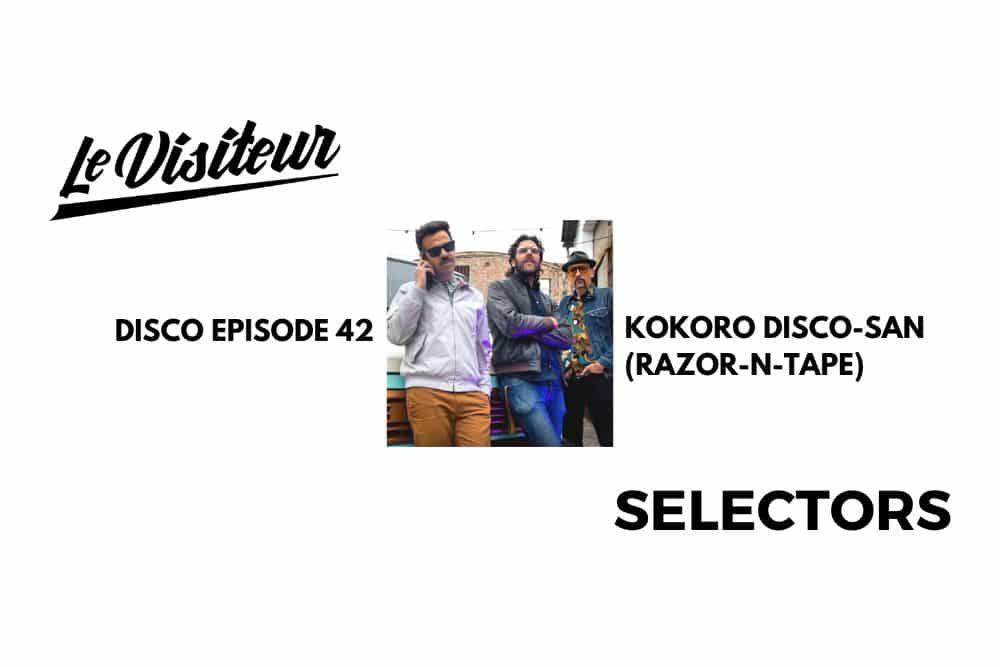 LV Disco Selectors 42 – Kokoro Disco-San (Razor-N-Tape)
Like what you hear? To help support LV Online buy us a coffee via Ko-FI. Click HERE
Kokoro Disco-San first popped up with their joyous Isla Fantasía / Sonic Feeling EP on Rocafort Records back in 2019. It was an EP which sat perfectly across the tangent between Jazz, Funk and Disco. It was also an EP which fully caught the attention of Razor-N-Tape who have been working with the trio of musicians from Barcelona to create the very aptly named Sunshine EP which arrives this week on Razor-N-Tape Reserve.
A fabulous four tracker, it features two originals and two takes on the title track by label co-head JKriv which all combine perfectly for a must have summer release.
You can grab the EP via: https://razor-n-tape.fanlink.to/KokoroDiscoSanSunshine
To celebrate the release Kokoro Disco-San delivered a fully live mixtape for our disco selectors series. It's a classy mix which perfectly showcases their feel-good sun-soaked take on disco.
Ahead of a full interview incoming later this week we also asked them about the mix and you can check the full tracklist below. Please give the mix a share over on Soundcloud and help us spread the love.
Q1: What can you tell us about the theme of the mix and what are some of the key tracks for you? 
This is an extract of a six hours set that Miguelito and me (Thompson) made on a Sunday night in Marula Café Barcelona. We are both resident DJs of the club and usually play together there. It's difficult to name key tracks here, we like to play a hot mixture of funk, disco, Latin jams, house and related sounds… The key is the energy!
Q2: How would you describe your live DJ sets?
We usually play tunes that we like, joining the dots between rhythms and styles. Honestly, we don't like so much mixes recorded at home or in the studio… We prefer to play records in front of an audience, enjoying the moment and being opened to any kind of surprise.
Q3: Which other artists DJ mixes do you find yourself coming back to time and again and do you have a favourite that you gravitate towards?
My favourite DJ is Theo Parrish. "Thanks to Plastic" is the quintessence of his art as a DJ and selector. The energy of this mix is insane. I'm a big fan of DJ Harvey too. His all night long sessions in Pikes (Ibiza) were something similar to attending university. Also, Gilles Peterson is always a big reference. One of the favourite DJs for Miguelito is DJ Spinna for his capacity to match funk, hip hop, disco tunes and beyond.
Theo Parrish – Thanks To Plastic (One)
DJ Harvey playing the instrumental of Dolce Vitta
DJ Spinna Boiler Room NYC DJ Set
For more info please check:
Kokoro Disco-San Instagram: https://www.instagram.com/kokorodiscosan/
Razor-N-Tape Facebook: https://www.facebook.com/RazorNTape/
Razor-N-Tape Soundcloud: https://soundcloud.com/razor-n-tape
Razor-N-Tape Instagram: https://www.instagram.com/razorntape/
Razor-N-Tape Twitter: https://twitter.com/RazorNTape
1. Kokoro Disco-San – Sunshine (JKriv SPF76 Mix)
2. Mark Ronson – Bang Bang Bang (Rhythm Plate's Bootleg Pisco Mix)
3. Phony Ppl – Fkn Around feat. Megan Thee Stallion
4. Goody Goody feat. Nadiyah – Make Me Hot
5. Hashim – Al Nafish (The Soul)
6. Patrizia Pellegrino – Musica Spaziale (Alkalino Rework)
7. Strata – After The Rain (Dave Lee Alternative II Dub)
8. Omar – It's So
9. Tony Allen & Africa 70 – Hustler (Super Disco Reedit by Monsieur Scott)
10. Luther Vandross – My body (Louie Vega Remix)
11. Soul Reductions – Got 2 Be Loved (Extended Mix)
12. Eric Kupper & Danny Campbell feat Paul Shapiro – Never Dub (2021 Remaster)
13. Cricco Castelli – She Like My Money
14. Javi Frías – You Got What I Need (Javi Frías Edit)
15. Kokoro Disco-San – Isla Fantasía
16. Coco, Steel & Lovebomb –Discodub (After Hours Mix)
Love this? Check out more from Razor-N-Tape HERE.
Tags:
disco
,
Kokoro Disco-San
,
razor n tape