Kraak & Smaak Select – The 2020 Essential 3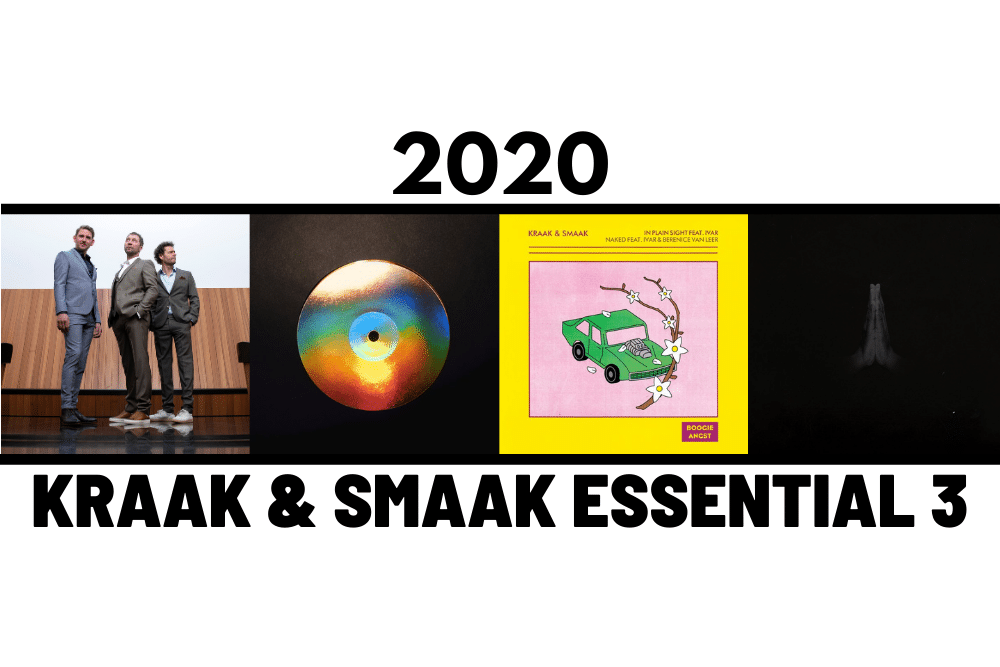 Kraak & Smaak Select – The 2020 Essential 3
Like what you hear? To help support LV Online buy us a coffee via Ko-FI. Click HERE
Kraak & Smaak are a band / production team who we absolutely love at LV online and 2020, despite all its dark moments and lack of gigs and festivals, has been yet another absolutely outstanding year for them.
Across the year they have given us a constant stream of amazing music comprising remixes of their ace 2019 album Pleasure Centre, brand new one-off tracks and Kraak & Smaak remixes of other artists including Jean Tonique, Adeline, Blank & Jones and Yuksek. It has also been an outstanding year for their label Boogie Angst which has had an equally frantic and impressive release schedule. You can check out the majority of their work this year via their bandcamp here: https://kraaksmaak.bandcamp.com
2021 already looks like another huge year with a full Pleasure Centre Remixed album announced for March.
It is our great pleasure to have Kraak & Smaak give us our final guest Essential 3 tracks of 2020.
Kraak & Smaak Select – The 2020 Essential 3
To be honest it's totally undoable to pick just three favourite tracks from this year, as 2020 led to a vast amount of great releases, in dance music as well paradoxically! For the ones we highlight below we could easily have come up with a zillion others of course.
Darius & Wayne Snow – EQUILIBRIUM (Roche Musique)
We have long been big fans of both, and this modern disco-vibed collab doesn't disappoint – the same goes for APOLOGY, the other track on this release.
We love the fact that they bring their individual best and mould it into something distinctively new and fresh that neither one of them could have made on their own. It really is a great example of how a good collab should work out, not just a feature, but both worlds colliding and creating new sound.
Sault – Strong (Forever Living Originals)
Arguably the band of the year, and after three earlier albums, now also penetrating the more mainstream music scene. We picked 'Strong' but could have gone for another track off Unititled (Rise) as well. The sound is so now, while at the same time rooted in early / mid seventies free jazz, soul, etc. Very musical, funky, that spacious production…. It's got everything we like to listen to really. We also love the mystery involved – who are they, where do they come from, how did they do it?
Kraak & Smaak – In Plain Sight (ft. IVAR) (Rodney Hunter Remix) (Boogie Angst),
We're sorry, we just had to give Rodney Hunter's remix the props it deserved – it's not often that we come across such a fitting and classy rework of one of our own songs. Rodney immediately understood the potential here and the result is an amazing disco-touched dancefloor version of one of our faves from our latest album. This one is bound to be a regular pick for – hopefully – still many dj sets to come: we haven't been able to play it out in public yet ourselves even – it's crazy!
For more info check:
Kraak & Smaak Facebook: https://facebook.com/KraakAndSmaak
Kraak & Smaak Soundcloud: https://soundcloud.com/kraaksmaak
Kraak & Smaak Instagram: https://www.instagram.com/kraakandsmaak/
Kraak & Smaak Twitter: https://twitter.com/kraaksmaak
Kraak & Smaak Bandcamp: https://kraaksmaak.bandcamp.com
Boogie Angst Facebook: https://facebook.com/boogieangst
Boogie Angst Soundcloud: https://soundcloud.com/boogieangst
Boogie Angst Instagram: https://www.instagram.com/boogieangst/
Boogie Angst Twitter: https://twitter.com/boogieangst
Boogie Angst Bandcamp: https://boogieangst.bandcamp.com
Tags:
Boogie Angst
,
Darius & Wayne Snow
,
Kraaak & Smaak
,
Rodney Hunter
,
Sault