Moodena Selects – The 2020 Essential 3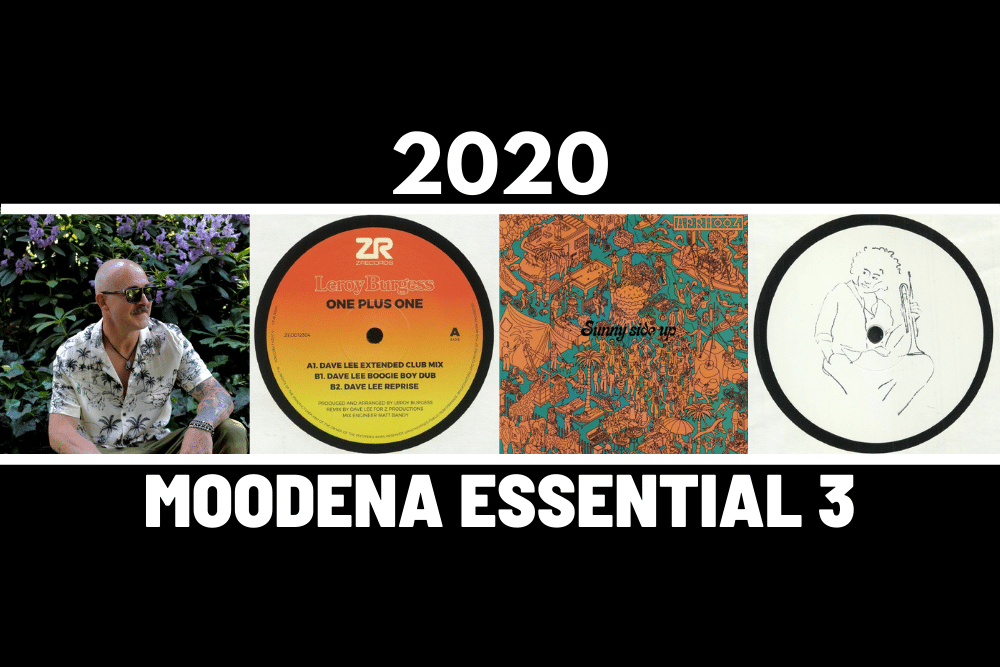 Moodena Selects – The 2020 Essential 3
Tropical Disco Records co-boss Moodena has had yet another stand out year with a multitude of remixes and original tracks on Z Records, Midnight Riot, Reel People Music, Soulstice Music and of course Tropical Disco Records.
Indeed Moodena landed no less that 12 tracks in the Traxsource 200 end of year chart. It was an impressive feat which in turn saw him retain his position as the number one Nu Disco artist in their hotly contested end of year artist chart.
There were also four ace Moodena tracks which arrived on vinyl this year including one of the edits of the year in the shape of Rattlesnake and the Ant on the much sought after TDR LTD Vol 1 which if you haven't got a copy already you should definitely pick one up sharpish before they all disappear.
Moodena is an artist who never fails to deliver tracks which are both overflowing with quality but also which are perfectly tailored for the dancefloor. It is our pleasure to invite him to give us his 3 essential tracks of the year.
Grab a copy of Moodena's Rattlesnake and the Ant on Vinyl here: https://www.juno.co.uk/products/moodena-frederik-hendrik-diy-collectors-edition-001/797976-01/
Moodena Selects – The 2020 Essential 3
Leroy Burgess – One Plus One (Dave Lee Club Mix)
This has to be my favourite of track of the year. Disco don Dave Lee discovers an unreleased treasure from back in the day from the mighty Leroy burgess and adds his Midas spark.
Unknown Artist – One For Xsuxsu
Groovy, funky and quirky! What's not to like? Scruscru and his Japanese edits always hit the spot for me and this one makes me smile every time I play it
Retromigration – Gone Away
Retromigration has to be my favourite producer of the year. He is only in his twenties but has an ear and a production of someone that has lived and breathed house music since the beginning. Very happy to have bagged him for our third release on TDR LTD 'The Collectors Edition'. This guy is one to watch for sure!
For more info please check:
Moodena Facebook: https://www.facebook.com/MOODENA909
Moodena Soundcloud: https://soundcloud.com/moodena
Moodena Instagam: https://www.instagram.com/moodena909/
Tropical Disco Facebook: https://www.facebook.com/TropicalDiscoRecords
Tropical Disco Soundcloud: https://soundcloud.com/tropicaldiscorecords
Tropical Disco Records Instagram: https://www.instagram.com/tropicaldiscorecords/
Tropical Disco Bandcamp: https://tropicaldiscorecords.bandcamp.com/
Tags:
Dave Lee
,
Moodena
,
Retromigration
,
scruscru
,
Tropical Disco Records