Red Rack'em Selects – The 2020 Essential 3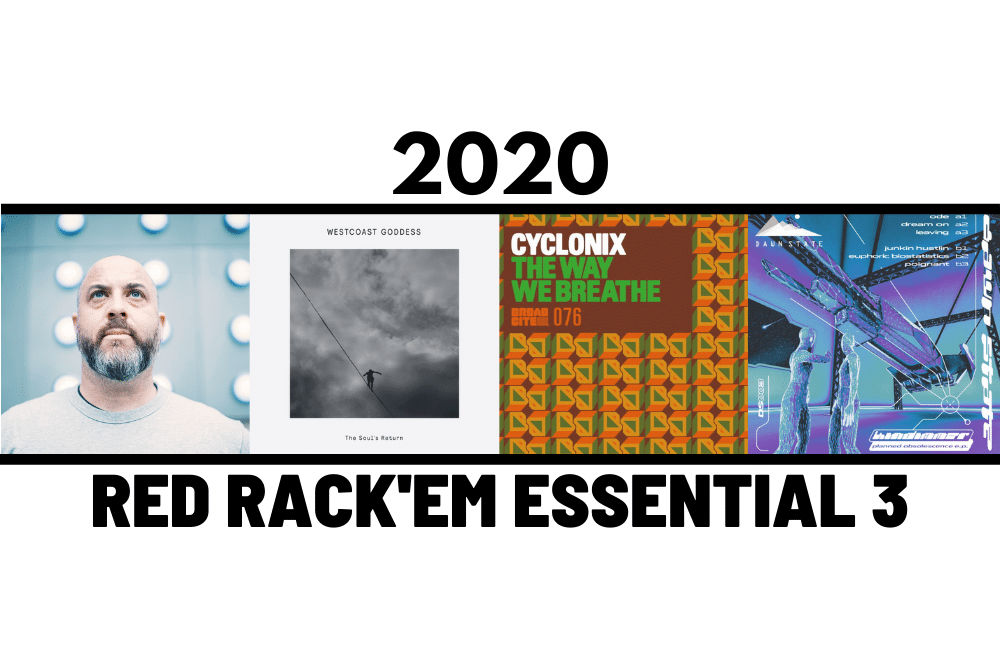 Red Rack'em Selects – The 2020 Essential 3
Like what you hear? To help support LV Online buy us a coffee via Ko-FI. Click HERE
2020 as we all know has been an absolute nightmare for the electronic industry with gigs and festivals cancelled across the globe. With the lack of gig income for DJ's Red Rack'em has been one of the artists who has absolutely stood out pivoting very early on to deliver a multilayered membership via his Patreon which is now seeing considerable success.
From the basic of two free tracks a month right through to monthly masterclasses, with both Red Rack'em and some of the most recognisable artists in the game, along with artist mentorship he is delivering some wonderful content and timely advice. If you are looking to get advice on your tracks or your career in general from an artist who has done it all and who is an absolute gent at the same time then make sure that you check out his Patreon via the link below.
Red Rack'em Music and Artist Mentoring Program: http://patreon.com/redrackem
2020 was also notable for the re-release of his classic In Love Again which originally landed back in 2013. It arrived in mid December and has already sold out pretty much everywhere but there are a handful of copies left on discogs if you are quick, grab them HERE
We spoke to Red Rack'em earlier in the year, it's a fascinating interview about his career. Check it out HERE. He also gave us a brilliant live mix which you can check at the bottom of this interview.
We have much respect for Red Rack'em and everything he has managed to achieve in this most appalling of years so it's our pleasure to have him pick his Essential 3.
Red Rack'em Selects – The 2020 Essential 3
Westcoast Goddess – I Might Be Ok (The Faithful Soul) (Delusions Of Grandeur)
I am a huge fan of Westcoast Goddess and this track is one of my faves. Please support HIS music – not the cheap knock offs. This is the source right here. Listen to the chords, the melody and the atmosphere. This is HIS sound. And you need to get into it. Shouts to Jimpster for the on point a+r as ever.
Kindimmer – Dream On (Dawn State)
I am good friends with Thanasis aka Kindimmer and it's been a joy to see and hear his musical progression take shape. He moved to Bristol about a year or so ago and it was really a shock to have an old friend from Berlin actually living in the same city as me again. This is just exquisite – what a vibe. Precise but dreamy at the same time. I think this is defo my fave track by him and there are a few! It's just so well put together and musical. Taken from an amazing mini LP called Planned Obsolescence which is all fire.
Cyclonix – The Way You Breathe (Broadcite)
I have known John Wilcox aka Cyclonix for at least 15 years and this whole EP on Broadcite is completely killer. I heard early demos of 'Red Eye Shuffle' and 'The Way You Breathe' so it was great to finally hear the really well mined, mastered versions on this release. John simply has his own sound and I love it as we both have the same kind of musical benchmarks, Metalheadz, Bruk, Nu Era, IDM it all goes in. I love his vibe. No one else has got this vibe right now. It's definitely his own sound so I suggest you all keep an eye on him!
For more info on Red Rack'em please check:
Facebook: https://www.facebook.com/redrackem/
Instagram: https://www.instagram.com/therealredrackem/
Soundcloud: https://soundcloud.com/red-rackem
Bergerac Bandcamp: bergeraclabel.bandcamp.com/
Patreon: http://patreon.com/redrackem
Tags:
Broadcite
,
Cyclonix
,
Dawn State
,
Delusions of Grandeur
,
Kindimmer
,
red rack'em
,
Westcoast Goddess