Kristy Harper – Le Visiteur Featured Artist & Mixtape 111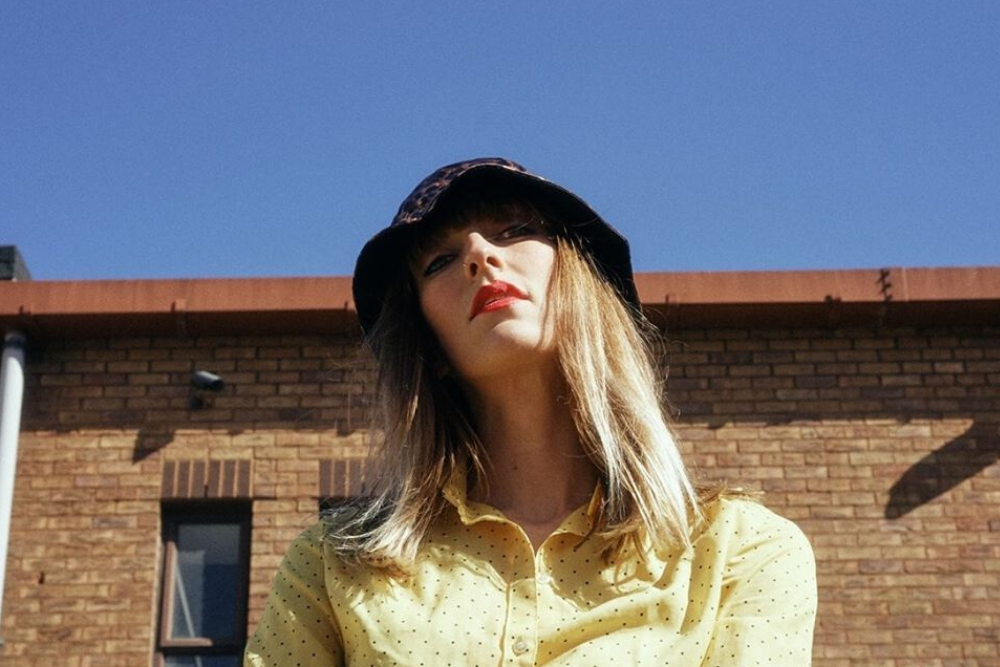 Kristy Harper – Le Visiteur Featured Artist & Mixtape 111
2019 was a real breakthrough year for Kristy Harper. We premiered one of the tracks from her debut release on Monologues and for us her EP was one of the stand out releases of the year, a combination of brilliantly reworked samples and super smooth production.
That was only one facet of the Kirsty's year though with DJ appearances all over the globe including Snowbombing and Love International and lots of blog and radio show love throughout the year. Kristy also has her own shows on Operator Radio Rotterdam and Netil Radio London where she plays everything from Jazz to rare groove and of course the house, Italo and acid.
With an Australian tour already ongoing and gigs all over the globe planned alongside some new releases it's safe to say that Kristy won't be any slowing down anytime soon.
We spoke to Kristy about her whirlwind year, her love of music and plans for 2020 and she also put together this superb mix for us. Please give it a share on Soundcloud and help spread the love.
Hi there Kristy,
Thanks for speaking to us today.
For our readers who haven't come across your releases before how would you describe the musical style of Kristy Harper the producer?
My musical style seems to ebb and flow like the tide! I love everything with groove; the sexy synth bass in old Italo tunes, deep, rolling house chords and a lot of blues, soul and disco influences. I like to incorporate live, swung percussion, groovy vocal samples and deep soulful keys. I'm also obsessed with the 303.
You released your debut EP 'Exotic Shapes' on Monologues at the tail end of 2019. How would you describe the EP and please can you give us a bit of history behind the release?
It's still really strange having my music out there. Especially as I'd made most of the tracks on that EP a couple of years ago. It's quite an eclectic bunch of tunes all representing my different musical influences; from a little disco roller with a Gladys Knight Vocal and a Brazilian boogie edit to a slower, deeper house track and a bit of acid house in 'Exotic shapes'. They were all tracks I had sitting on my private Soundcloud for a few months so I sent them to Ben (from Monologues) for some feedback and he wanted to release them! Totally wasn't expecting it. He's been a massive support over the last year.
You are well know as the presenter behind radio shows on Operator Radio Rotterdam and Netil Radio London. What is the ethos of those shows, what can we expect when we tune in and where can we find them?
I love radio; It's so great having a space to express yourself musically without any pressure. I play lots of house, Italo and acid but also like to venture into more obscure soul, jazz, zouk and rare groove, too. I usually invite someone I'd love to do a little B2B with and we spend the last 45 minutes playing together. I've met so many great DJ's and producers this way! Sometimes I take them along to Brilliant Corners and we eat sushi and play records all night. You can find them all on my Mixcloud – www.mixcloud.com/kristyharper.
How did you first get into radio presenting?
I actually spent a few years as a music TV presenter and got into radio through that. I liked the fact you could roll out of bed or straight from the club with bed hair and no make up on and just chat about music and play records to people. I realised I prefer it SO much more than being the face on camera everyone is looking at. Nobody wants to see a cross-eyed TV presenter.
Please can you give us 3 tracks which you would say have directly influenced your style of production.
Ooh, this is getting me thinking now!
Masalo – Lina
As I mentioned before – totally my bag; such a groovy African edit with rolling acid underneath
Midland – Final Credits
Really changed the way I thought about putting samples together; I started chopping things up less and let them roll throughout instead.
Leon Vynehall – House of Dupree
One of the first songs that made me want to make sample based house – I love everything in this tune; the synth sounds, swung percussion and vocal samples
You had a huge 2019, what are your stand out memories from the year?
My favourite memories are those of time spent in the studio and also chilling at home with my kittens Caesar and Salad. I've learnt to chill a lot this year! I played some great festivals but I spent quite a lot of time towards the end of the year making music. I created some pieces I'm really proud of so feel good about that. Gig-wise, Skatecafe Amsterdam was an insane amount of fun. It's such an incredible venue and I got to play a four hour set until the lights came on. Right at the end, there were people legit crying about the music stopping so I whacked on 'AEIOU' and we all boogied for one last song together. It was a happy moment.
What gigs do you have upcoming that you are looking forward to?
I'm mid-way through my Australian tour at the moment so I'm really looking forward to playing on the Beach in Byron Bay and then in Brisbane at Black Bear Lodge in March. The crowd out here are great and when you get to look at the ocean whilst playing it's pretty special. Then I'll be heading out to play some shows in the US over Spring which i'm really excited about!
What can you tell us about the vibe of the mix that you put together for us and what are the stand out tracks for you?
I've gone pretty African in this mix, actually! Lots of percussion and West Coast edits and samples. I know it's not a new track but the Masalo remix of Oliver N'Goma's 'Lina' is one of my all time favourites. An acid remix of a Gabonese afro-zouk track is my dream combo! I also love Colombia 26a but Laroye; so much fabulous percussion throughout.
You are currently living in London. What do you feel are the most exciting aspects of the club scene in the city are at the moment and which parties are standing out for you right now?
That's a hard one! London is such an amazingly rich, cultural hub yet we've been facing quite a lot of difficulty with licensing and clubs closing all over the city. I really love that everyone is standing together in the face of the fuck fest year we've had in British politics and people like Gideon are putting on huge street parties in protest.
I love a good sound system and audiophile experiences like the Beauty and the Beat, the Lucky Cloud parties and what Brilliant Corners and Giant Steps are doing. Show up, listen to the music, a lot of the time you don't know who's playing but know your ears are in for a reet treat.
If you had to book your own club line up for show in London who would you book and why?
Kleo
Makez
Masalo
Palms Trax
Eris Drew
Djrum
Haai
Kleo is a French chick based in Amsterdam who plays amazing soulful, world music and takes you on a journey. I've been digging her sets a lot this year, along with Makez who have just released a stellar EP on Let's Play House (I'm super stoked to be releasing on LPH this year too!). Their sets are super groovy and they've got awesome energy. Masalo is pretty much a staple in of most of my sets; his tunes are mega. Lots of African samples and edits with acid bass lines. Then Palms Trax is my Italo disco king and Eris drew absolutely pumps; I saw her at Crave in the Hague and she seamlessly mixed between high-energy house, breakbeat and drum and bass. DJrum I've seen play a couple of times and he's completely mesmerising – I literally don't know what the hell he's even doing. He'll be playing 4 vinyl decks at the same time mixing cross-genre with insane acapellas on top and it's mind-blowing. Haai I played with in Hobart recently and she absolutely rocked it; so much love and energy for the music she plays and she goes pretty hard into techno and electro.
What else can we expect from Kristy Harper in 2020?
I'm super excited about 2020, actually! I have a release on Curve Records, which includes my track 'Slut' where I sample the sassy and wonderful Samirah Raheem talking about reclaiming the word and basically annihilating a far right pastor while doing it. I'm also in the middle of organising an Indian tour, East Coast US tour and have a couple of releases on the wonderful Jacques Renault's label 'Let's Play House'. I'm stoked about this release as I really love the Brooklyn music scene and find myself over there quite regularly. If all aligns, I'll spend the end of summer at Burning Man playing around the dusty desert community and then head back to Asia and Australia. I have a really fun project coming up with Demuir, too. More info on that later!
And finally, please can you give us 4 tips for a great day out in London. A place to buy records, a place to eat, a place to drink and a place to dance.
I live in Hackney so for me, a day in London would start with a coffee at Tin Cafe in Haggerston; the gals that work there are absolute gems. I'd then go for a brunch of epic proportions at Brunswick East in Gillette Square (it's actually not normal how good it is there) followed by a trip to Flashback and Kristina Records and a walk along the canal to the market at London Fields. Get a cheeky GF cake at Violet and then spend the night drinking Negroni's at Brilliant Corners. I'm a Negroni addict.
For more info on Kristy Harper please check:
Instagram: https://www.instagram.com/kristysch/
Facebook: https://www.facebook.com/KristyHarperOfficial/
Soundcloud: https://soundcloud.com/kristyharper
Tags:
Kristy Harper
,
Monologues