LV Premier – Lanowa – My Fantasy (Crooked Fantasy Chapter 1) [Citizens of Vice]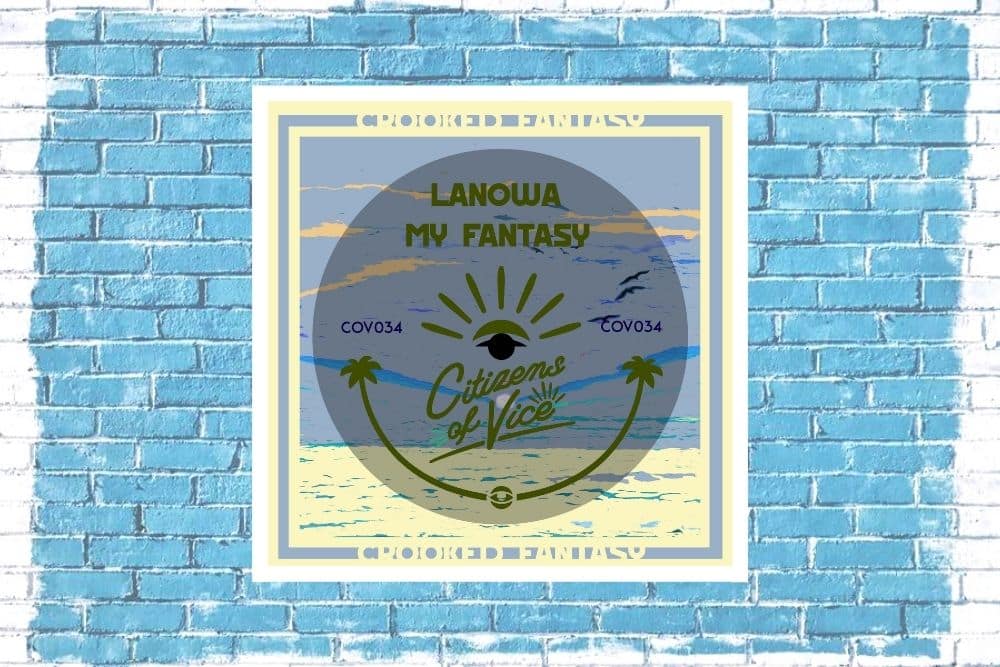 LV Premier – Lanowa – My Fantasy (Crooked Fantasy Chapter 1) [Citizens of Vice]
Lanowa aka Martin Nice has been making a bit of a swirl in the Balearic circles over the last couple of years with a series of extremely delicious EP's on Citizens of Vice as well as a seriously tasty track on the ever reliable Paper Recordings a couple of weeks back.
His latest release see's him further develop that burgeoning partnership with Citizens of Vice with the perfect bubbling summer groove My Fantasy. As well as the hazy sun soaked original they have also enlisted Roisin Murphy's go to remixer Crooked Man and he has delivered three beautiful remixes all with slightly different takes of My Fantasy.
Across the three mixes they range from the beautiful summer swagger of Crooked Fantasy 1 to the percussion heavy deep house of Crooked Fantasy 2 and onwards to the even deeper incessant and spacy broken beat of Crooked Fantasy 3. These are a trio of tracks which travel from the early evening terraces all the way to the 4am smoke filled backrooms. Indeed, every part of your day out is perfectly book-marked across the release.
This is a really special EP. You can check out the premier of the stunning Crooked Fantasy Chapter 1 remix of My Fantasy here, please make sure that you also give it a share over on soundcloud and help us spread the love.
For more info please check: 
Lanowa Soundcloud: https://soundcloud.com/user-668517702
Lanowa Twitter: https://twitter.com/Lanowa1
Citizens of Vice Facebook: https://www.facebook.com/Citizensofvice/
Citizens of Vice Soundcloud: https://soundcloud.com/citizensofvice
Citizens of Vice Instagram: https://www.instagram.com/citizens_of_vice/
Citizens of Vice Tiwtter: https://twitter.com/citizensofvice
Like this? Check out more from Citizens of Vice here.
Tags:
Citizens of vice
,
Crooked Man
,
Lanowa
,
nu disco