LV Disco Selectors 41 – Simon Faze Action (A Campo Sancho Mix)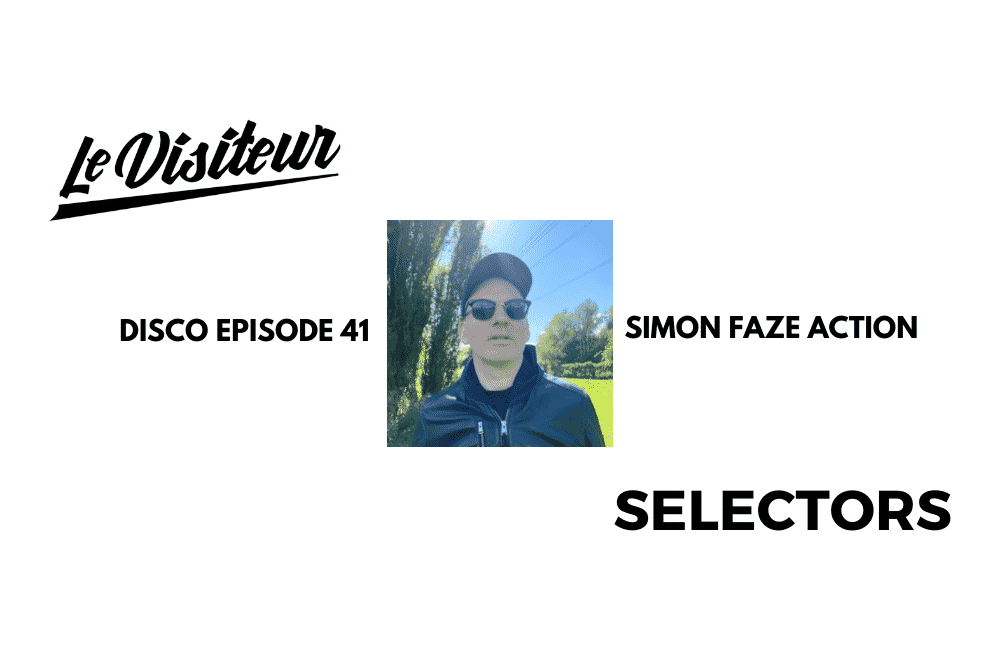 LV Disco Selectors 41 – Faze Action (A Campo Sancho Mix)
Like what you hear? To help support LV Online buy us a coffee via Ko-FI. Click HERE
Faze Action have been one of the UK's standout electronic acts for more than two decades now from their original and now classic releases including Full Motion and In the Trees to becoming darlings of the Balearic scene with their Faze Action label whose recent Balearic Sounds of FAR compilation is a must have.
With an upcoming show at the brilliant boutique festival Campo Sancho at the end of July Simon from Faze Action has stepped up to the LV decks to put together this seriously sweet mix for us to give us a flavour of what to expect. Check it out above and please give it a share over on Soundcloud and help us spread the love.
We also have a full Faze Action interview incoming so please make sure that you check back in for that.
Campo Sancho Festival runs from 29th to 31st July.
Camping from 28th through to 1st Aug.
The magic happens at Walkern Hall, Walkern, Nr Stevenage, SG2 7HZ.
Karma Canvas offer fully equipped luxury bell tents.
There's Camper van parking on site, hot showers and eco toilets.
Car park to dance floor in 10 minutes.
Tickets currently £139 per adult, £20 for 0–5-year-olds, £55 for 6–17-year-olds, excluding booking fees:
http://www.sanchopanza.org/campo-sancho/
https://campotickets.sanchopanza.org/
We spoke to Simon about the mix.
What can you tell us about the theme of the mix and what is one of the key tracks for you?
I've gone for a mix of modern Disco, African and Balearic flavours.
How does the style of mix here compare to how you would approach a live DJ set?
The music would be similar but when I'm playing out I have to read the crowd so the flow would be different.
Which other artists DJ mixes do you find yourself coming back to time and again and do you have a favourite that you gravitate towards?
I always check Francois K, Danny Krivit, Dave Lee and I like Hunee plus I like to check the younger DJs to see what they're into. Here's a mix from Hunee back in 2015 nice mixture of styles and well put together.
1. Dub on Your Side (Pete Herbert Rework)
2. Scan Man -"Arabian" Mang & Trujillo short version
3. Peter Matson -"Call & Response" Faze Action remix
4. Free Youth – "We Can Move"
5. Underground System – "Desnuda"
6. Ivan – Funknovela PH Dub
7. Faze Action -"Paradise"
8. Lex & Locke – 7 Day Path
9. Faze Action -"Body to Body" (Dub Instrumental)
10. Andromeda Orchestra -"Dance Closer"
11. Gyedu Blay Ambolley -"Highlife"
For more info check:
Faze Action Facebook: https://www.facebook.com/FazeAction/
Faze Action Soundcloud: https://soundcloud.com/fazeaction
Faze Action Instagram: https://www.instagram.com/faze_action
Faze Action Twitter: https://twitter.com/Faze_Action_
For more info on Campo Sancho please check:
https://www.sanchopanza.org/campo-sancho/
If you love Faze Action check out more on them here
Tags:
balearic
,
Campo Sancho
,
disco
,
Faze Action