Larry de Kat – 10 Artists Keeping The Funk Alive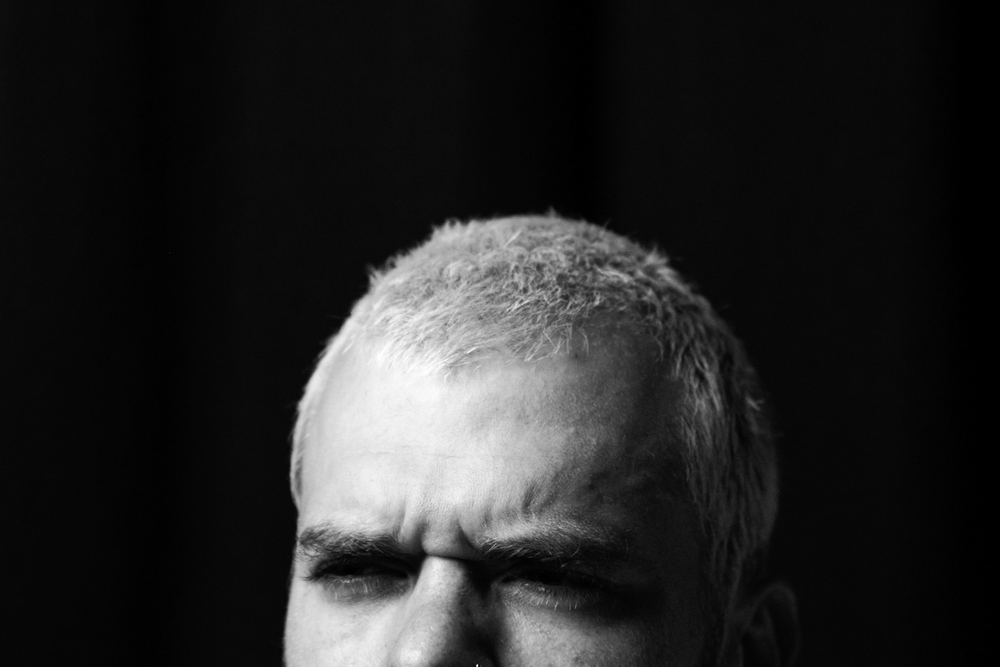 Larry de Kat – 10 Artists Keeping The Funk Alive
A DJ / live act based in Holland, Larry De Kat has been making friends in all the right places recently with support from some of the biggest hitters on the scene including The Black Madonna, Gilles Peterson, and Laurent Garnier. His compositions are absolutely packed to the brim with funk and layered across a variety of styles from house and techno to laid back electronica and hip-hop to straight up boogie packed disco. Larry is an artist who wears his influences on his sleeve from Michael Jackson and Prince to James Brown and Daft Punk, they're all packed into his compositions somewhere.
Ahead of the release of his ridiculously cool 'Round About Midnight EP' on his own Katnip imprint. We caught up with Larry and asked him to give us a top 10 of artists who are still releasing tracks packed with ridiculous amounts of good old fashioned funk.
Make sure you check out Round About Midnight HERE
Recloose – Dust ft. Joe Dukie
A sexy smooth houser to get the vibes going. I love the organic elements of the track. I mean after the dubbed out intro the sax comes in and you immediately find yourself thinking 'this is a bit of a juicy track!'. But wait, what's that?! It's the baseline of course! And now the girls and the boys are starting to take notice. Don't even talk to me about how sexy Joe Dukie's vocals are. Interestingly, Joe is also a part of Far Freddy's Drop nowadays. A classic
Million Dollar Disco – Down to Me
I've been digging deep into afrobeat music hailing from the motherland Africa, and this guy Al Kent always seems to hit the spot with his edits of disco tracks. This alter ego name is actually him aswell and he delivers as always here. A lot of time I recognize the sounds but this one is still a mystery to me. Hope to find out soon. The guitar just makes your head nod and eventually your booty too. This is what I call disco!
A Man Called Adam – Que Tal America
This one is a bit old but but nonetheless I'd like to add it to this list. There are a lot of remixes, the Derrick Carter Dub Edit is one to check too, it being a solid club banger of course! But the original sounds like being on the beach and enjoying a nice beverage (alcoholic or non, it doesn't matter at all) and I know for sure this will make your summer complete. The deep vocals just add so well to the groove, it's amazing. I don't even understand it but I don't think that's necessary as the total picture gives it all away.
Black Loops – No Questions
Now back to the club, I heard this one via Mood 2 Swing via their Boiler Room. They open with this one and I can imagine why (although it could work just as well in the middle of your DJset). Straight up jacking sounds and a wonky bassline to fill the gaps. And then all of a sudden you hear a voice far away which gets louder and makes you think of the classic Cajmere/MK style vocal editing. This will surely gets the sweat dripping from the ceiling of wherever you playing this.
DJ Buck – Make it Hot (Dub)
Already from 2001 which means it's seventeen years old, but I am sure this record will be a classic in 20 years. It starts as a drum loop (with some congas and bongos I think?) but at the moment Missy Elliot kicks in and the melody start you know whatsup. It's eerie but in a good way, the melody is so unique and just the right notes to make everybody groove to it. Add up the nice Fender Rhodes-esque piano adlibs and the occasional "Come on" which rounds up this tune perfectly. This is why I love dub versions a lot, besides being a dub music fan as a genre.
Fix – From the Ghetto
When there's a party and you have to moment to choose a final track after the audience wants some more then there's fix, especially this grooving tune. It has the classic Roland drum computer on it
But whats even more important is the crazy disco bassline sample. I was born and raised in quite the ghetto (as far as a ghetto goes in the Netherlands of course), but I can relate to the lyrics. And what
I especially like about this track is that he used moments to let the synthesizers do the solos. Just as in jazz… just straight up pure music.
Glenn Underground – Do
Cajual by Cajmere is one of my favorite labels. If you don't know this then check this out, it's a gem of a label. Glenn Underground delivers on this one in sense of party tracks. Using the classic LC Cathedrals – DC La Rue sample and pumping it up with nice drums and vocals really turns me on. I've never had a moment in my life when I played this record that someone would ask me about the track ID, so here you go!
And to make it more specific, when I played this track for the first time at home my cat even came by to ask me what the miao this is!
Ian Pooley – Venasque
This track has a lot of good memories for me, my girlfriend at the time, playing in France at a pool party and just cruising with a vintage car around the world. In particular the way the French re-interpreted
Sampling was an eye opener for me as a little boy. This track is laidback and slower than normal club music but nonetheless it really sets the vibe played at the right moment. I am a big fan of the French language so the intro is a plus for me, chanson means song by the way. I can only say, choose a good summer day, and turn this on with your boombox at a park and you'll set the right atmosphere.
Dan Kye – Change
This is the style I'd adore to make myself too, and it will happen in the future ;). Besides being a top notch house producer Dan Kye is actually also Jordan Rakei, who delivers sexy RnB groove like.
"Add the bassline". And that's the exact feeling I am getting with this track, a mix between RnB and House, just like for an example Seven Davis Jr. Live instrumentation and a smoking bassline.
It doesn't matter if you play it at the beginning, the middle or the end of your set it will always fall in his place. For the ladies! 😉
For more info on Larry De Kat & Katnip check:
Facebook: https://www.facebook.com/thebaddestkat/
Soundcloud: https://soundcloud.com/larrydekat
Website: www.katnip.nl
Tags:
a man called adam
,
black loops
,
dan kye
,
disco
,
dj buck
,
fix
,
FUNK
,
glenn underground
,
HOUSE
,
ian pooley
,
katnip
,
larry de kat
,
million dollar disco
,
recloose