Le Visiteur DJ Mix For Deepinside Radio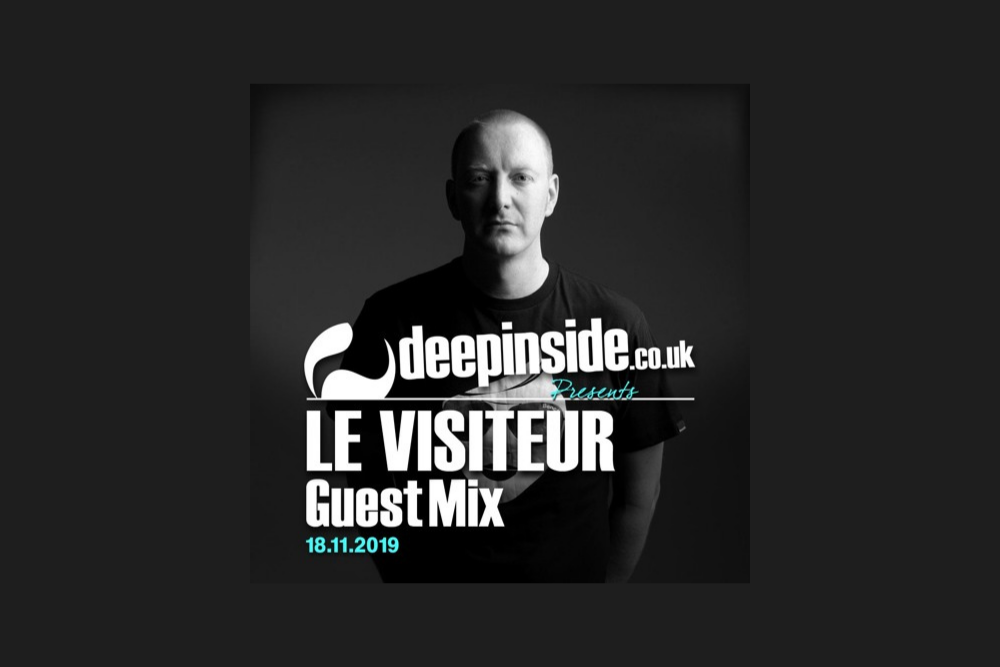 Le Visiteur DJ Mix For Deepinside Radio
A couple of years ago just before I launched Le Visiteur Online I had some great chart success and loads of DJ support for a series of house tracks that I had released. They were also picked up and supported heavily by the brilliant Deepinside Radio station who's support helped greatly.
It definitely helped that unbeknown to me that I'd named one of the tracks after the radio station, Deep Inside.
A couple of months ago the station asked me to put together a mix for them. I decided to put together a mix of some of my favourite house tracks from the last couple of years, tracks which have never been too far from my DJ bag.
It's now available to stream online and I'm really pleased with the one. It encompasses all the different aspects of my love of house music from Gospel stompers and Disco groove to carefully crafted edits whilst deep and soulful tracks sit next peak time electronica. I've also thrown in some acapellas to keep the energy high.
Please give it a soundcloud share if it starts your party! Full tracklist is below.
For more info on this excellent station check: https://deepinside.co.uk/
Le Visiteur Deep Inside Radio Mix Tracklist
01 Art of Tones – where the one is (Local Talk)
02 Eli Escobar – Phreeky (Classic Music Company) + The Police – Voices Inside My Head [Acapella] (A&M)
03 The Black Madonna – Exodus (Stripped & Chewed)
04 Paul Rudder & Hurlee – Don't let love (Peppermint Jam) + Kings Of Tomorrow feat Dawn Tallman – Let it go [Acappella] (Defected)
05 Booman – Gods got it (DJ Spen Remix] (Unqunatize)
06 Le Visiteur – Deep inside (Deep Motion)
07 Jay Vegas – The question (Hot Stuff)
08 Wolves By Night – Playing around (Nervous Records)
09 ANT LaROCK, Zhao – The question (Dopewax)
10 Soul Clap feat Robert Owens – Misty [Club Mix Remastered version] (Soul Clap Records)
11 Purple Disco Machine – Street life (Off Spin)
12 Butch – Now you know (Bouq Records)
13 Vaggio – Don't you want some more (Ovum Records)
14 Kevin McKay – You got me down (Glasgow Underground)
15 Charles Ramirez – Up & down (DFTD) + Knee Deep & DJ Spen – Gotta have House [Acapella] (Knee Deep US)
16 Le Visiteur – Open [Original Motion Master] (MVMT) + Roland Clark – Resist [Accapella] (Fluential)
17 Dino Lenny & Hardrive – I wanna be like talking heads [Dino Lenny Dub] (Strictly Rhythm)
Tags:
Ant LaRock
,
art of tones
,
Buth
,
Charles Ramirez
,
Dino Lenny
,
dj spen
,
eli escobar
,
Hardrive
,
house music
,
Hurlee
,
Jay Vegas
,
Knee Deep
,
Le Visiteur - Deepinside radio
,
Paul Rudder
,
purple disco machine
,
robert owens
,
soul clap
,
The Black Madonna
,
Vaggio
,
Wolves By night