Lenny Fontana – 5 Tracks Which Have Massively Influenced My DJ Career (LV Legends)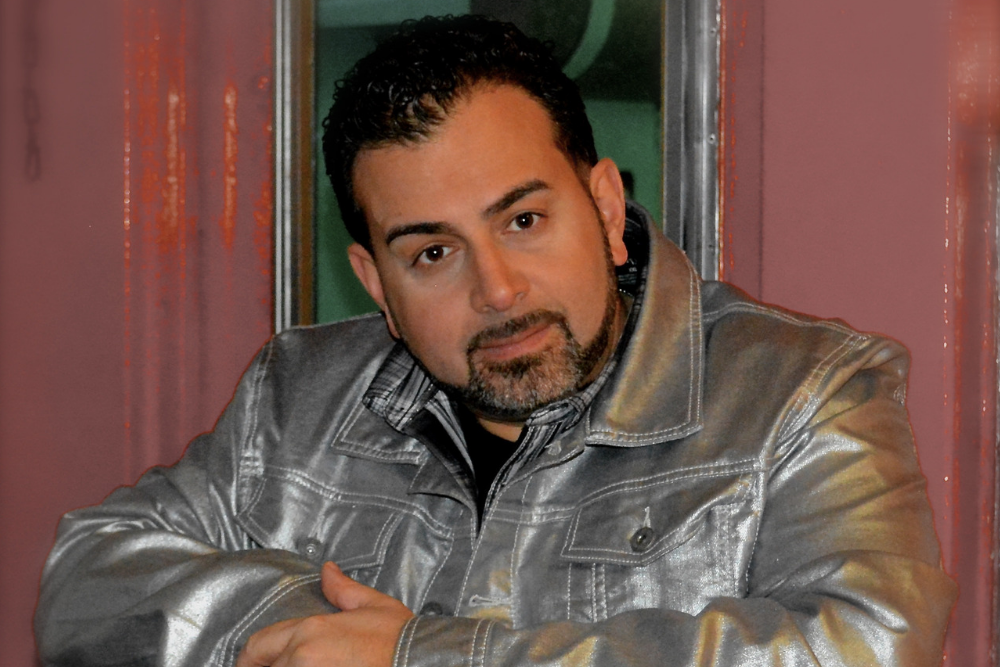 Lenny Fontana – 5 Tracks Which Have Massively Influenced My DJ Career (LV Legends)
New York's Lenny Fontana learned his craft from DJ Frankie Crocker, the program director of WBLS. His passion for DJing and inspiration from Larry Levan saw Lenny play at Studio 54 in the late 80's as well as holding residencies at many of NYC's landmark clubs of the era. Through the 1990's Lenny travelled all over the globe becoming the first US DJ to play Pacha Ibiza and Dubai. On the production front he had his first successful production in 1992 with Butch Quicks' Higher on Strictly Rhythm. His first crossover hit came in 1999 courtesy of 'What You Need' under the moniker Powerhouse which was a Top 10 hit in the UK and saw him grace Top of The Pops on BBC and MTV. It's safe to say that Lenny Fontana has never looked back since constantly evolving and creating incredible music alongside a long list of world renowned artists.
Fast forward nearly 20 years and Lenny is just as busy still touring the globe as a DJ, producing and running his label Karmic Power Records which has had huge worldwide hits with Lenny Fontana & D-Train's 'Raise Your Hands' and 'When You Feel What Love Has'.
His current track Lenny Fontana & Shirley Lites 'Fire' on Midnight Riot is a Le Visiteur Favourite and features a brilliant remix from Dr Packer which has been tearing up the download charts since it dropped a couple of weeks ago. You can check it out below and grab it from HERE
We spoke to Lenny about some of the tracks which have inspired and influenced his career. From Soul to Disco to House check out this great list from a truly fascinating artist.
I used to play this all the time and pretend I was a radio dj before I even knew truly understood what the Dj art was. DJ Personality the late great Frankie Crocker use to play this on 107.5 WBLS FM here in New York City and we had this song along with others such as James Brown, Issac Hayes and Curtis Mayfield on vinyl at my home for me to play pretend to radio DJ too.
The 7 inch mix happens to be the first 45 Rpm record I ever purchased. It was the hottest song on Disco 92 WKTU FM New York City that year and I had to have it. I remember my mom and dad shopping at a store called TSS Stores on Linden Blvd in East New York and they had a vinyl department. On the wall it was on The Top 10 Records bin and I grabbed it. I don't remember if it was 99 cents or something like that.  Well to say the least I played it to death till it sounded like sandpaper on the needle.. I can't even tell you how many thousands of times I played that record..and we danced a new dance called the Hustle in my moms basement. To be honest we where flinging each other around we had no idea what to do but we loved it. Every show on television had disco in it and you could not get away from seeing people dancing and hearing the 4/4 sound.   
Quincy Jones – The Dude Album
I love the jazz dance sound and this is what I wanted to emulate when I started producing. That masterpiece album came out when I was in the middle of studying classical piano so I was listening to it and working out chord progressions that the songs had in each cut. This again was all over the radio at the time and I did not even realize in those days that this was going to be my training to what I do today. Quincy Jones to say the least is a prodigy and I looked up to him for mentoring and even today I refer to him constantly and all his accomplishments as a benchmark. I know you asked for 5 influences but I cannot leave out the band Chicago as well those Horn Sections mesmerized me along with another great back Earth Wind And Fire. 
Butch Quick – Higher (Strictly Rhythm Records)

This song for me was the moment where the world took notice of my production and songwriting skills and after it was release I was now accepted as a vocal dance producer in dance music here in the USA and around the world. The remixes I did and all the records I was involved in received special attention from all the record labels because of this release. I was in the middle of producing other records as well for other labels and remixing major artists off the success of that record.  
Powerhouse Feat Duane Harden – What You Need
The record that helped launched my career in Pop music in the UK, Europe and the world. It took us to on a journey to a famous chart show at the time called Top of The Pops in the UK on the BBC. Right after that I had a string of hits with Chocolate Sensation, Pow Pow Pow, and many others. My life from that moment changed and I now finally felt like I was a success. When you step in that building of the BBC and to know you are going to be performing where bands like the Beatles, Queen, The Brothers Johnson, Madonna and The Rolling Stones performed is a huge life changing experience. Now I was there as well and it became what I call the Golden Era of House Music which so happened to be an amazing time in my life. I wish I could relive it again. The people where so happy and the gigs where crazy but it seems to be coming back again in a different way. The hard part of success is once you get it is to try to maintain it and if you lose it how do you achieve it again. Its not the end game that makes you its the journey to get there is what teaches you. 
What sums up everything is that I have always been drawn towards soulful sounding vocals with a rhythm and blues pocket. The Philadelphia sound is so close to my heart. Earl Young with that 4/4 beat and the string arrangements that make your heart melt is what drive you to create and want to dance yourself out of your shoes. I have been so blessed to work with incredible musicians and singers such as D-Train, Alison Limerick, Shirley Lites and so many countless others. My new record Fire on Midnight Riot with Shirley Lites of (West End, Atlantic Records) on the lead vocals was a dream come true. See I wanted to produce disco music and of course house music and R& B dance was the sound at that time when I beginning. So House music to all of us was Disco's Revenge. Here now presently, I am having a chance to write these type of songs and the new generation of dancers and listeners appreciate it. My dream in the beginning was that I wanted to be part of the disco scene but at that time Disco was over when I was playing in the night clubs. So be very careful what you wish for, you may just get it and not even remember or realize you even asked the universe for it. Right now I am working with another huge powerful artist Chris Willis who's happens to be the voice of David Guetta's early hits on the album One Love. We are working on this song called "Top Of The World" and its a monster. I been working closely with music producer,keyboardist &songwriter Keith Kemper on all the string arrangements and horn arrangements. He is another that loves disco music and understands the nuts and bolts of it. UK producer Dj and lead guitarist Wade Teo has given me that 70s guitar sound necessary to make it feel disco and Clint Williams from the UK is incredible on the Bass and all are the formula for my sound now. Chris Willis new record touches that new disco sound and it sounds so fresh with his vocal on top. I think is going to open a lot of doors for all of us in the days ahead.
Tags:
Al Green
,
Butch Quick
,
Chic
,
disco
,
HOUSE
,
Lenny Fontana
,
Powerhouse
,
Quincy Jones
,
strictly rhythm
,
studio 54