Lost.Act – LV Featured Artist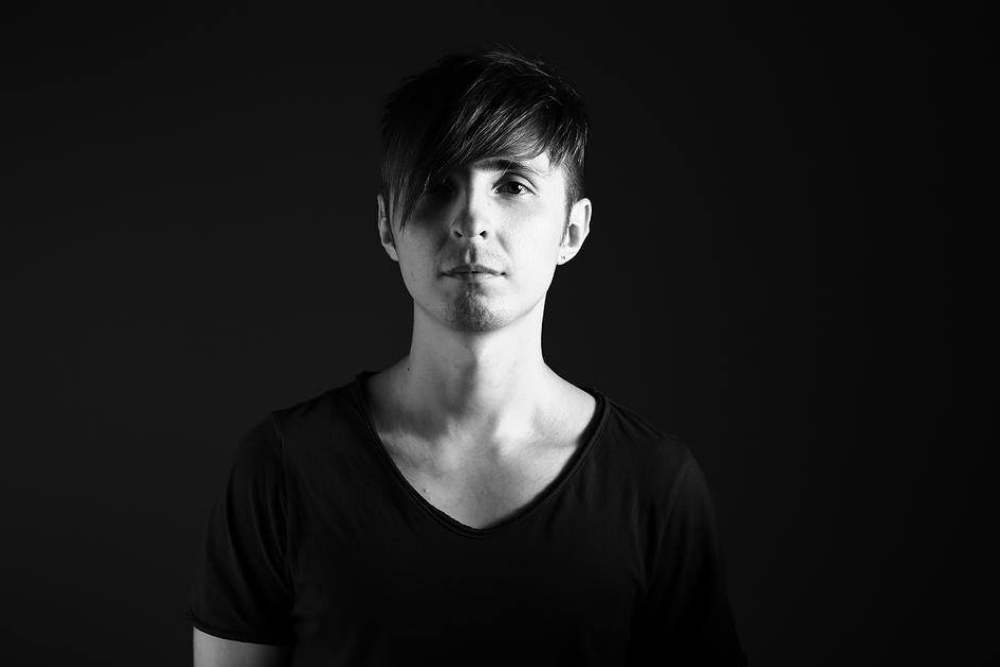 Lost.Act – LV Featured Artist
Hailing from Moscow Alexander Romanov aka Lost.Act has has had a spectacular last 4 years since he founded his label Drumatiq Music Recordings with releases heavily supported by the likes of DJ W!LD, Audiofly and Marco Carola.
Along the way he has also had key releases with Entity:London for whom he remixed Myron's 'Get Down' which featured on Four Tet's much loved BBC Radio 1 Essential Mix and on Dailycid, DJ W!ld's stand out label. Indeed he has built up a fantastic working relationship with DJ W!ld which led to his latest split 12″ with the Parisian producer.
With an eclectic taste in music derived from a huge love of crate digging and a passion for production Lost.Act is an artist very much on the rise. We spoke to him about the current release with DJ W!ld, favourite records and artists which have influenced him and to get some tips on where to go out in Moscow.
Hi there Lost.act, thanks for speaking to us today. For our readers who haven't come across your releases before how would you describe the musical style of Lost.Act?
Hello! Well I consider it a mix of minimal and house. Maybe a bit like microhouse too. To be honest, it's hard to explain your genre these days, primarily because so many elements go into making a track and combining a lot of styles.
You have just released a split EP with DJ W!ld featuring 2 tracks each. Please can you give us a little about the history behind the EP.
I gave Guillaume (DJ W!LD) some tracks to check for a release on his Dailycid label, and after a few days we discussed the idea of a split EP, which naturally I was delighted about. I immediately agreed and was very happy to do so too. I think it's a good combination of our music styles on show. So something for all tastes.
To give our readers a flavour of what you do please can you give us the 5 tracks that you have done that you are most proud of?
Last year was very good for me and I was very proud to contribute to a collaboration between the Entity:London label and Phonica which we did for the Grenfell Charity. This track sold out immediately and all proceeds from this release went to charity. A lot of big names supported the release like Four Tet, who included it on his BBC Radio 1 Essential Mix. Also, there are other tracks which were been played a lot and supported by many DJs.
Your production style is quite distinct. Please can you give us 5 tracks which you would say have directly influenced your style of production (youtube links for these please).
My biggest inspiration is the late 90, and guys such as Matthew Herbert. I think also there was the artist from early IDM scene (not to be confused with EDM) where you had acts like Autechre and Aphex Twin etc. The way they did it back then was incredible, it was way ahead of its time. And still it sounds new and fresh.
Of course classic house like :
And I have a big love to UKG also:
What else can we expect from Lost-Act in 2019?
Well, for this year I have a a few vinyl-only releases planned which are gonna be available soon. Also, there are some gigs already confirmed in Europe. And I am very looking forward to start my own vinyl label (more info on that one soon).
And finally, please can you give us 4 tips for a great day out in Moscow. A place to buy records, a place to eat, a place to drink and a place to dance.
Moscow is a very big city and you can find almost everything you want here.
But here are some spots for you:
– For vinyl I recommend the Vinyl Market, which comes once or twice a month to Dewar's Powerhouse.
– For me personally it is always a good thing to go and try Georgian food in the Khinkalnaya Restaurant in the centre of Moscow near Red Square
– For drinks, a very nice place with a hidden entrance is the Mendeleev Bar
– And of course, Gazgolder is definitely the place to go for a dance and listen to good music with great line up's every weekend.
For more info on Lost.Act check:
Facebook: https://www.facebook.com/lostactmusic/
Soundcloud: https://soundcloud.com/lost-act
DJ W!LD and Lost.Act's Dailycid008 is out now via Dailycid. Listen/buy the release HERE
Tags:
Dailycid
,
DJ W!ld
,
Drumatiq Music Recordings
,
Lost.Act