Lupe – My Record Collection in 5 Records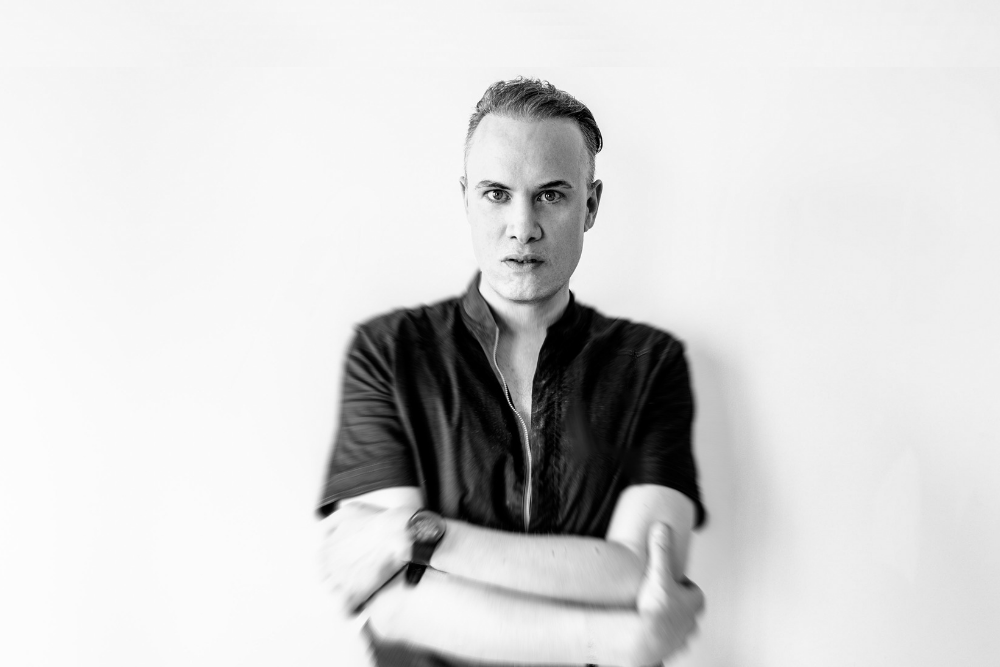 Lupe – My Record Collection in 5 Records
Based in Amsterdam Lupe is one of the leading lights of the city's club scene. Renowned for his energy packed sets he fuses together a heady mix of acid house, techno and disco into a fervent musical mixing pot at both his club nights and with his musical releases. It's a combination which has been turning heads with heavy support from Shaun J Wright, The Black Madonna, Derrick Carter, Heidi, Tom Trago, Terry Farley and more.
A club promoter since the early 00's his award winning parties built up a huge reputation which have seen Lupe in great demand as a DJ across Europe. He is also a self professed musical collector with a huge collection and huge passion for vinyl.
We spoke to him briefly about his upcoming gigs and releases and asked him to pick 5 choice records which sum up his collection.
Hi there Lupe,
What do you have coming up that we can check out?
In April I play at club Oost's party HomOost, a wonderful scene up north of the Netherlands in Groningen with other djs Fafi Abdel Nour and Miss Jay.
The next week I'm off to Berlin to play at the infamous Buttons party, so looking forward to it all!
My monthly Red Light Radio shows are having spin-off special editions when me and San Proper play back2back as LuProper!
We would love to play b2b more at parties, we are both capable of combining house techno and disco so you are in for a wild yet tasteful ride.
Also… a new EP or 2 and a remix coming out later this year.
For more info on Lupe check:
Facebook: https://www.facebook.com/lupemusic
Soundcloud: https://soundcloud.com/lupe
Lupe – My Record Collection in 5 Records
Armando feat. Sharvette
I was on holiday in Berlin, record shopping and found this in the new arrivals section and it triggered me because I already own Armando's 151 as a teenager so I was like wtf, where did this come from. The next night I heard Tama Sumo play it at Berghain and felt so happy and relieved I'd already got it. It embodies every aspect I love about acid house plus the message: "Don't take it!" that speaks to me so much.
Prince – Lovesexy
My favorite Prince album, followed by 1999 and Dirty Mind. The LP's is like one big story in the way the songs follow or segue into one another, with a psychedelic intro and outro.
It makes it that there are no songs that you want to skip. Cat's rap I know by heart and is one of the many magic moments on this trip!
Perc & Fractal – Speicher 52
Up – the Perc remix is an instant classic, from the techno part of my records. When I just got it, I looked forward so much to the moment of the party night when it was right to play it, building up the set to get people warmed up enough for this big one. For a dj it's a way to prepare your set by making goals beforehand like choosing one or a few more records that you want to play for sure on a night. Sometimes the party goes into a direction that makes you let go of your ideas from before, so you start again with an open mind. A moment that is the most humbling, intimately connecting with the people, freeing.
Chris & Cosey – Songs of Love & Lust
Electronic, poetic, timeless.
Time passes by different from other musc when I listen to this. Time is an important and critical aspect of how I expericence, appreciate and make music.
If it is good than it passes by very quickly yet in the moment itself it feels like forever, paradoxically.
Grace Jones – Feel Up (Danny Tenaglia remix)
The best remix ever, the vocals pure, the flute of the original fits so perfect into the house music setting, her voice, the percusson, never too much.
Lupe on Record Shopping in Amsterday
For the joys of cratedigging for vinyl, Amsterdam is maybe at an all time new high, just yesterday I discovered Zap records for instance. The young kids next to me in the store, apparently had just been to the Freddy Mercury movie because they were asking for his records, and when the guys gave them a 45 single they said…: "it is too small for our new record player". Talk about a generation.
Another store, City Records, I got a discount because the man working there recognized me from high school. Me and San also like going to Platypus records together. Zwart Goud, Rush Hour, Concerto, Killah Cutz, the list goes on: google them on the city map. Plan a proper recordshopping day or two!
All can be visited by walking and you see the city at the same time.
Tags:
amsterdam
,
Armando
,
Chris & Cosey
,
Danny tenaglia
,
Lupe
,
Perc & Fractal