LV Disco Selectors 32 – DJ Rocca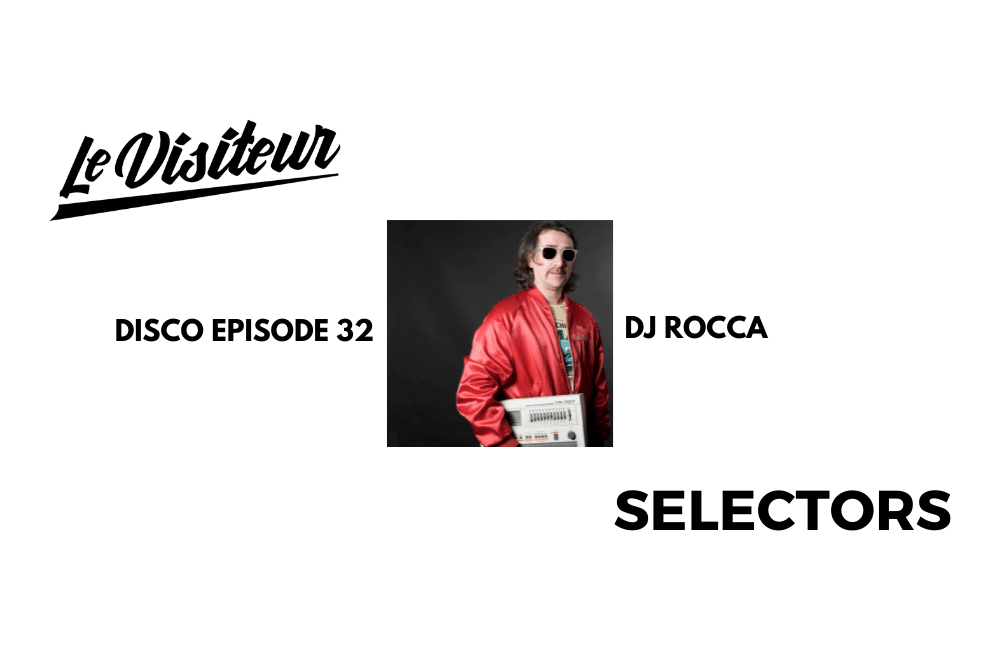 LV Disco Selectors 32 – DJ Rocca
Like what you hear? To help support LV Online buy us a coffee via Ko-FI. Click HERE
DJ Rocca has been a regular feature here at LV online over the years. He's a DJ and producer who wears many stylistic hats, all of which are connected by his love of funk. Whether it's straight up disco, percussion driven house or synth led Italo, it all has that undercurrent of if it's funky it goes.
His latest release see's him land on Soul Clap Record's immaculately compiled album Italo Funk 2 featuring 10 Italo gems from the likes of Rollover DJs, Coccoluto, Lele Sacchi and Capofortuna. Whatever your taste, from sun soaked laid back bliss to deep throbbing club heat and proto-house revisited it's all perfectly accounted for here.
You can grab the compilation from: https://soulclaprecords.lnk.to/ItaloFunk2
DJ Rocca's 'Don't Be Worried' and his collaboration with Capofortuna Potage are stand-outs on this excellent release so it's our pleasure to have him drop in with a mix for our Disco Selectors series where he keeps that Italo vibe going beautifully. Check it out below and please give it a share over on Soundcloud.
Q1: What can you tell us about the theme of the mix and what are some of the key tracks for you? 
I tried to keep this mix with an Italo approach, in a sort of 'my point of view groove'. I chose both from old tracks, contemporary and forthcoming tunes, that have a proper funky rhythm inside, but with a modern vein …
That Funk Rimini track, with a killer bass line from my funky Man Franz, it's the best example of Italo Funk, but also my remix of Lex & Locke, it's a funk jazz approach on deep house of which I'm proud.
Swedish man Opolopo, is one of my favourite modern producers, and his Silkworm track, is really good, as is that 40 years old boogie disco diamond that is George Duke's Positive Energy.
Q2: How does the style of mix here compare to how you would approach a live DJ set?

Obviously, my live DJ sets are affected by the dynamics of the dance floor, how the crowd reacts to a certain choice of a tune, and the chaining with the tune after…but this DJ set is done without any people in front of me. The common style of this DJ set and a live one, is in the dynamics of the tune sequencing, from the slowest at the beginning, growing up to a more groovy and faster ending, floating up and down with a more melodic track, followed by a more bass driven track…like a 'carrot & stick' path, some tracks for heads, and some for feet.
Q3: Which other artists DJ mixes do you find yourself coming back to time and again and do you have a favourite that you gravitate towards?
Honestly there are at least 9 or 10 awesome DJ sets in my opinion that I come back from time to time, from great DJs as Andy Weatherall, Ron Trent, MCDE, Daniele Baldelli, Theo Parrish, Mr Scruff, Fabio and DJ Harvey too.
If I have to choose only one, the most impressive I've heard in the last year is from Ron Trent at his home during the lockdown. Great set, and very eclectic, his way of playing is near to what I love to do on decks…playing tunes from every period, seventies, eighties, nineties, two thousand or forthcoming…the only common denominator is funk.
For more info please check:
DJ Rocca Facebook: https://www.facebook.com/deejayrocca
DJ Rocca Soundcloud: https://soundcloud.com/dj-rocca
DJ Rocca Instagram: https://www.instagram.com/djrocca/
DJ Rocca Twitter: https://twitter.com/DJRocca_music
Soul Clap Records Facebook: https://www.facebook.com/soulclaprecs/
Soul Clap Records Soundcloud: https://soundcloud.com/soulclaprecs
Soul Clap Records Instagram: https://www.instagram.com/soulclaprecords_/
Soul Clap Records Twitter: https://twitter.com/soulclaprecs
LV Disco Selectors 32 – DJ Rocca – Tracklist
01. Luca Averna & Chris Coco – There Is No Planet B
02. FSQ – Second Time Around Dub (Ray Mang Mix)
03. J Kriv & Peter Matson – Ewesse Ye (feat. Samy Love)
04. Funk Rimini – King Of Style
05. George Duke – Positive Energy
06. Roccapofortuna – Potage
07. Opolopo – Silkworm (4_4 mix)
08. Lex & Locke – 7 Day Path (DJ Rocca Remix)
09. Milton Jackson – Adriatica
10. DJ Rocca – Iron Exposure
11. DJ Rocca – Don't Be Worried
Tags:
DJ Rocca
,
italo
,
soul clap