LV Mixtape 094 – Fouk [24 Carrot]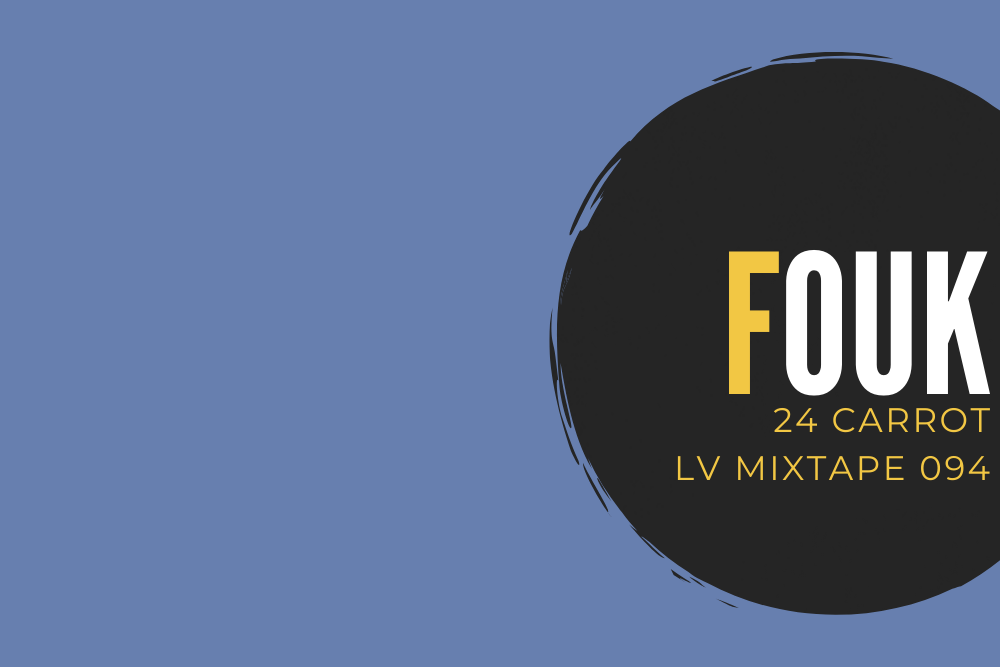 LV Mixtape 094 – Fouk [24 Carrot]
I have made no secret since LV online launched a couple of years ago that Fouk have been one of my favourite acts out there. Both members of Fouk, Junktion and Daniel Leseman, are extremely talented producers so make sure that you check out their work both as Fouk and their under their own names.
Fouk make music which is undeniably cool but also with plenty of power for the dancefloor and more than enough grace for repeated home listens. They have had stand out EP's on some of the finest labels out there including a long running partnership with Detroit Swindle's brilliant Heist label which has spawned three excellent 12's. Junktion and Daniel are also behind the Outplay label which has been has seen them curate some fantastic artist releases as well as regular 12's from Fouk, Daniel and Junktion.
They are just about to release a super 12″ on their brand new 24 Carrot sub label simply titled #1. I've had a sneak preview and it's packed with dancefloor fire. LV online has a premier and a full artist interview incoming from Fouk so check back for those in the next week.
You can grab the 12″ here but be quick this one will fly out: https://www.juno.co.uk/labels/24+Carrot/
In the meantime check out their exclusive mix for LV online above and please give it as share on Soundcloud an help spread the Fouk love. The full tracklist is below.
Love this? Check out our House playlists HERE
For more info on Fouk please check:
Facebook: https://www.facebook.com/justsayfouk
Soundcloud: https://soundcloud.com/justsayfouk
LV Mixtape 094 – Fouk [24 Carrot]
Innocent Sorcerers – The Score [Raw Fusion]
Cody Currie & Joel Holmes – Theme One [Toy Tonics]
Kassian – U Make Me [Phonica White]
Delano Smith – We Go Back [My Baby Records]
DJ Duke – Jarvis (107.5 WBLS Mix) [Power Music]
St David – Sexy Funk '98 [Let's Play House]
Fouk – That's Pretty Vague [24 Carrot]
Demi Riquisimo – Encona [Semi Delicious]
LB aka Labat – 1993 [Alelah Records]
Sondrio & Jason Hodges – Two [Refuge Recordings]
Jasper Street Co. – Praying For You (KDA Dub) [Nervous Records]
Dan Shake – Daisy's Dance [Sulta Selects Silver]
Junktion – The Search [24 Carrot]
Tags:
Daniel Leseman
,
Detroit Swindle
,
fouk
,
heist
,
Junktion
,
outplay