LV Premier – LX – Crosstrains + Dedicate Label Launch + Fun, Fantasy, Fantastic Adventures Review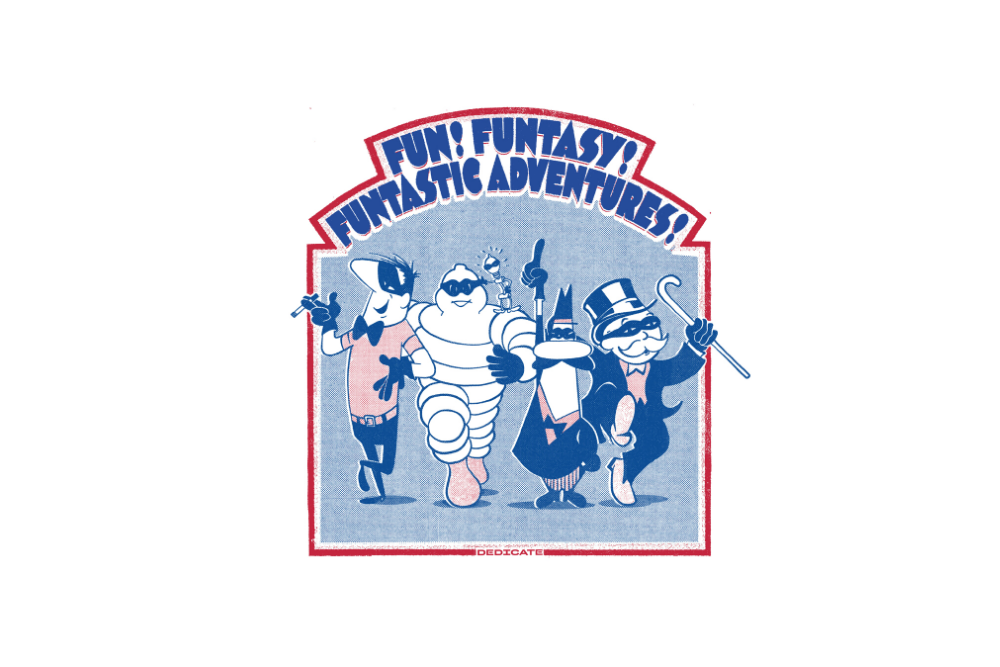 LV Premier – LX – Crosstrains + Dedicate Label Launch + Fun, Fantasy, Fantastic Adventures Review
Dedicate is a brand new label out of Germany who's mission statement is to "create a linkage between auditory & graphically dedication. Focusing on the left-field sphere of organic & electronic music." Co-founded by Phonk D the man behind LV Online favourite label Footjob we know that the quality is going to be through the roof as it is with all his other projects. His partner on Dedicate is graphic artist Joel Carneiro who's wonderful art you can see on this release.
Their debut release 'Fun, Fantasy, Fantastic Adventures' is packed from start to finish with some truly superb music touching on everything from instrumental hip-hop to left-field electronica and uptempo funky stuff. As a launch statement for a brand new label it doesn't come much better than this.
It's a super limited vinyl release with only 100 copies available so make sure that you get on this one super quick: https://www.juno.co.uk/products/fun-funtasy-funtastic-adventures/755091-01/
Music on the album includes three tracks from Studio Gruppe 1 including energetic live Drum-N-Bass and laid-back chill.
There is deep but ever so funky electronica from well loved German producer Hans Nieswandt and Smooth 80's influenced chill from First Touch and DJ Friction.
Co label head Phonk D drops the brilliant Way Up a midtempo groover which has funky Acid Jazz overtones.
There are also super entries from Ise Jr, Pallaspeople, Kollege Schnürschuh and Busy Krank all covering various bases of chilled electronica.
Our premier today comes from LX who is the drummer with German jazz band Triorität and he has crafted a sublime slice of downtempo instrumental hip-hop which you can check above.
Ace album. Don't miss it!
Love this? Check out our Chill playlist HERE
For more info check:
Dedicate Facebook: https://www.facebook.com/dedicate.label/
Dedicate Soundcloud: https://soundcloud.com/dedicate-label
Joel Carneiro Facebook: https://m.facebook.com/profile.php?id=1509234409
Joel Carneiro Instagram: https://instagram.com/jofeca?igshid=1wehm8328q16x
LX Facebook: https://www.facebook.com/LX-432528023481702/
LX Soundcloud: https://soundcloud.com/lx-alexander-hoffmann
Tags:
Busy Krank
,
Dedicate
,
DJ Friction
,
First Touch
,
Footjob
,
Hans Nieswandt
,
Ise Jr
,
Kollege Schnürschuh
,
LX
,
Pallaspeople
,
Phonk D
,
Studio Gruppe 1