LV Mixtape 150 – Offshore And Coen [Freerange Records]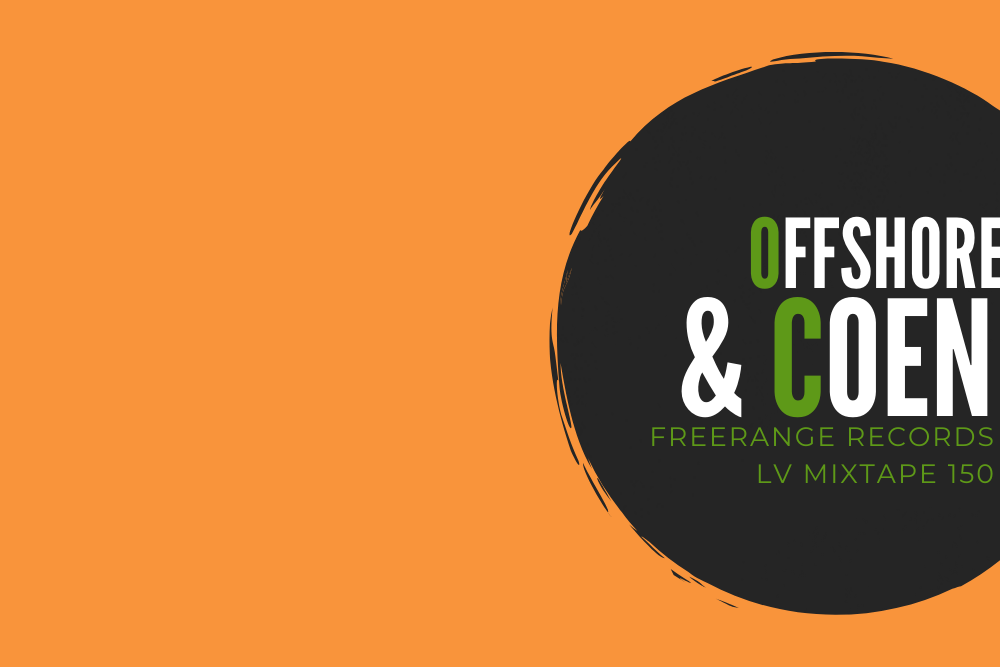 LV Mixtape 150 – Offshore And Coen [Freerange Records]
Dutch Duo Offshore & Coen have been setting a fierce pace over the last couple of years. It's a pace which has now seen them land on the mighty Freerange Records for their latest release The Feeling EP. Featuring 2 seriously hot deep electronic cuts it's an EP we expect to fly out when it lands this coming Friday. Both tracks are super deep and dripping with drama. Featuring spoken vocals from Tamara Chetty & Djana Covic they exude class.
Grab the release from: https://freerangerecords.bandcamp.com/album/the-feeling-ep
To celebrate we asked Offshore & Coen to jump onto our mixtape series. Packing the mix with their own productions they showcase their deep electronic sound to perfection. You can check the full tracklist below.
We asked them about their mix and their style:
What can you tell us about the theme of the mix you have done for us and what are some of the key tracks for you?
We decided to create a mix with only Offshore and Coen tracks to present ourselves. It has been a great ride so far and when you guys asked us to deliver a promo mix on the Freerange The Feeling EP release it became clear we had to bring something that is actually representing our sound. For us the highlights in this mix are The Feeling and Modern Smoker of course. Then we have ATT, the track that brought us here, but also the remix done by Nils Penner and the Lost Dirty Two remix are highlights. It is always exciting to see what other producers do with your sound. Floating is special because that was our first release (2011). And we played Yearning the main track of our upcoming release at Lazy days in July. That also contains a stunning remix by Fred Everything!
How does the style of mix here compare to how your would approach a live DJ set.
When we do a DJ set we always play what we feel at that moment, watching the people and try to create an atmosphere. Before the gig we know what tracks we would like to play, but it is never fully prepared. By playing B2B we also create a situation where we can surprise each other, make it a question and answer game. This mix we did in one take, as if it was a DJ set. We selected ten tracks, but we did not have a real setlist. We took two out of that list added one other track while recording. Halfway we saw we would not make it until the full hour so we decided to end the mix with Floating and that felt good. For us that works. Hope it works out fine for the people who listen to it.
For more info on please check:
Offshore & Coen Facebook: https://www.facebook.com/pg/OffshoreandCoen
Offshore & Coen Soundcloud: https://soundcloud.com/offshoreandcoenFreerange Facebook: https://www.facebook.com/FreerangeRecords/
Freerange Soundcloud: https://soundcloud.com/freerangerecords
LV Mixtape 150 – Offshore and Coen – Tracklist
Kern Koppen – Vers uit de schaduw (Offshore and Coen Remix)
Offshore and Coen – Modern Smoker
Offshore and Coen – The Flutter
Offshore and Coen – Together
Offshore and Coen – ATT ft Splendid
Offshore and Coen – The Feeling ft Tamara Chetty
Offshore and Coen – Yearning (Original)
Offshore and Coen – Lost (DirtyTwo Remix)
Offshore and Coen – Breathe (Original)
Offshore and Coen – Jasmin Lane ( Nils Penner Remix)
Offshore and Coen – Floating
Tags:
freerange records
,
Offshore and Coen