LV Mixtape 153 – Monkey Wrench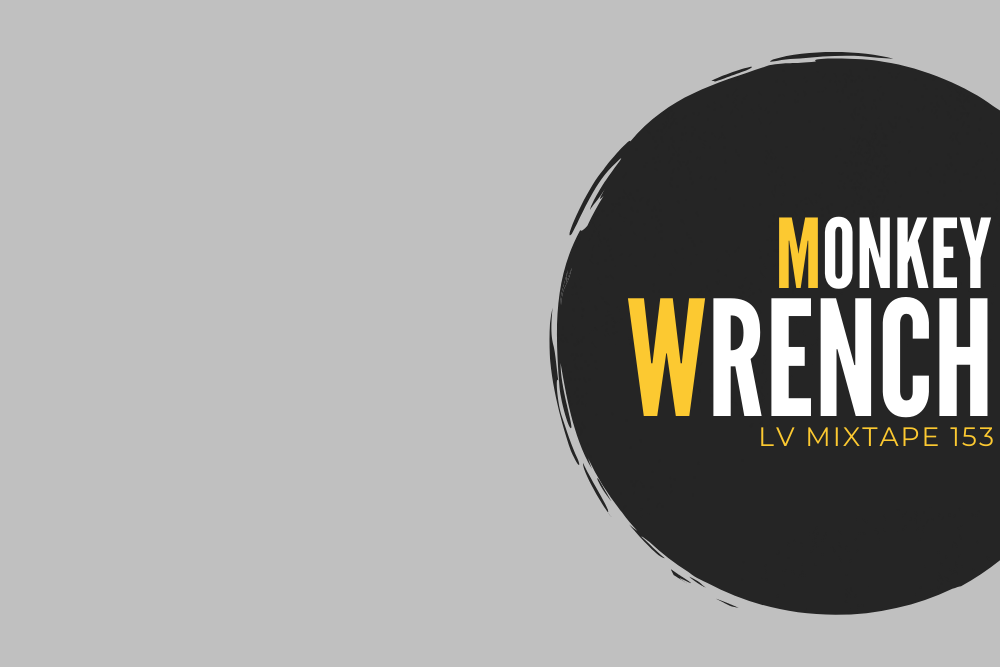 LV Mixtape 153 – Monkey Wrench
Bristol's Monkey Wrench have been making a rock solid reputation for themselves of late with a series of brilliantly collated edits. Their most recent release Edits Vol 2, from which we premiered their seriously hot edit of Roland Shaw's More, has seen them build yet another layer of excitable supporters.
It's a brilliant EP. Grab it via: https://monkeywrench1.bandcamp.com/album/edits-vol-2
We are tipping Monkey Wrench for seriously big things over the coming months. We have an interview with them incoming next week. In the meantime check out this brilliant mix that they put together for us.
Ahead of the full interview we spoke to Monkey Wrench about the mix they put together for us.
What can you tell us about the theme of the mix you have done for us and what are some of the key tracks for you?
Liam: The idea for the mix was to create a journey from afro to funk/soul/disco. This enabled us to include tracks from our 'Edits Vol.2' release, which are afro/disco edits, as well as a couple tracks from our forthcoming EP on 'theBasement Discos'. We recently got a space echo pedal, so this was a good opportunity to link that up the send effect channel on the Allen and Heath mixer and try it out in a mix.
Declan: Key tracks for us in the mix are as follows –
The mix starts off with a track called 'Textura' which we made as an intro track for our sets. We put this tune out ourselves on our 'Classifica' release last year.
'Roy Ayers – What's the T (Kings of Soul Mix)' is that track that takes the mix out of the afro section and into a funk vibe. We love this track! Although it's more of a broken beat record it works great in the mix with a house tune.
'Igor Gonya – Whoo Hoo Hoo' this solid disco record carries on the theme of edits and brings a real energy to the mix. Igor is a producer we love and has been really supportive towards our music in the recent months. We hope to work with him on a release in the not too distant future!
Liam: 'Jan Janssen – Don't Waste My Time' is a tune that came out on one of 'theBasement Discos' free edits releases. Wicked track and Jan seems like a top bloke too. He put one of our tracks in his recent mix so it's only right we returned the favour.
'Monkey Wrench – Reverie' is the third track from our forthcoming release on 'theBasement Discos'. This is my favourite track off the EP and it worked nicely as an outro for the mix.
How does the style of mix here compare to how you would approach a live DJ set.
Declan: Usually, if we are DJ'ing live we would have a rough idea of tracks we may play on the night, but no strict setlist in place. We would play it by ear, see what tracks are going down well and see where the night takes us. Our mix here is a bit more planned out, creating a journey to showcase some of our own productions as well as tracks we're feeling at the moment.
Which one artist's DJ mixes do you find yourself coming back to time and again and what is it that keeps you coming back for more?
Liam: We find ourselves regularly coming back to Klose One's mixes. He has a monthly residency on Rinse FM, which we check in with. His mixes cover a range of sounds; House, Breaks, Garage, Techno, Afro, Reggae… And every new mix is a bit different from the previous one, so they are always an interesting listen. Quite regularly we discover new artists through his mixes as they are full of tracks we have never heard before.
For more info on Monkey Wrench check:
Instagram: https://www.instagram.com/monkeywrenchbristol
Facebook: https://www.facebook.com/monkeywrenchbristol
Soundcloud: https://soundcloud.com/mnkywrench
Tags:
Darran P Disco House
,
disco
,
Monkey Wrench