LV Mixtape 154 – Igor Gonya [Sundries]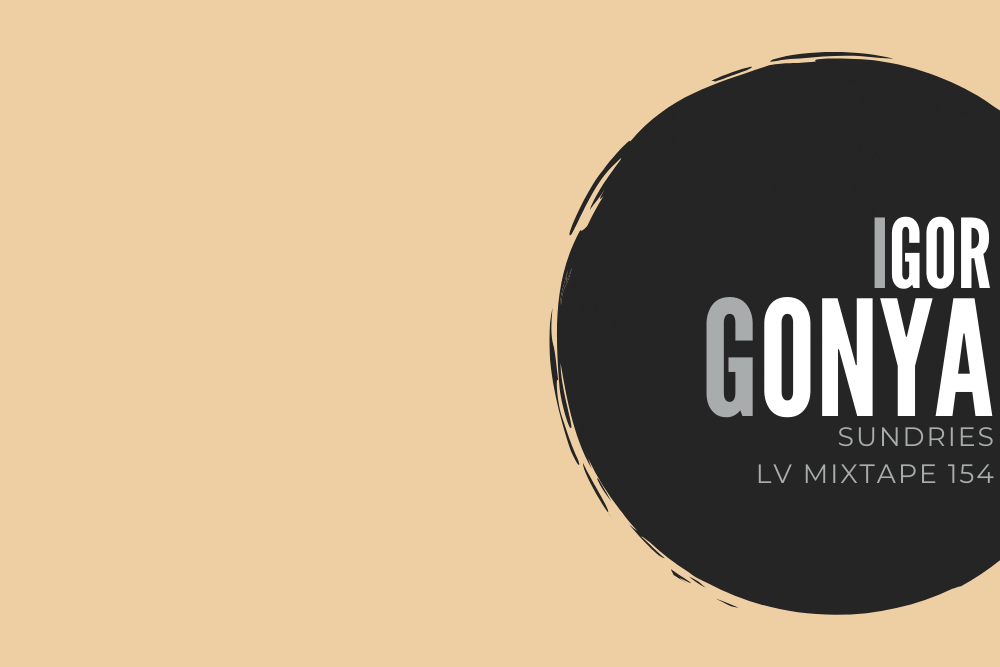 LV Mixtape 154 – Igor Gonya [Sundries]
Hailing from Moscow Igor Gonya has been cutting an impressive swathe through the disco scene over the last few years. He is a renowned producer, experienced DJ, record label owner and he is hugely impressive at the promotion side of the  business. His labels Sundries and Lisztomania Records have been hugely impressive recently. Despite a frenetic release schedule the quality of their releases is always sky high. We are big fans of Igor and his work and have a full interview landing with him next week so make sure you check back for that.
In the meantime check out this brilliant mix that he put together for us. We also spoke to Igor about the mix. Check it out below.
What can you tell us about the theme of the mix you have done for us and what are some of the key tracks for you?
I tried to put tracks which I know work on a into my mix. This is tried and proven material which I would love to share with all. I really love the track by Chevals from Mister T. Records. It's works really well when you need to change the mood in the club. People love it. Also as I love the tracks from Russian producer I Gemin I used one of his tracks in my selection. Dope vibes with a cool vocal part.
How does the style of mix here compare to how your would approach a live DJ set?
Actually to me it doesn't matter where am I playing and for whom. You can feel that in my mix. I played with the filters and frequencies just as I would in a club. And I was dancing all session long.
What is your favourite DJ mix by another artist that you keep coming back to time and again?
A Few months ago my good friend FieldFunk Records label owner and Sundries sound engineer Dima K sent me this vinyl mix and I want you listen to it. It's beautiful and warm!
Thank you so much again! A nod of appreciation goes out to whole Le Visiteur Online crew. Have a good one and good luck with the project!
For more info on Igor Gonya please check:
Facebook: https://www.facebook.com/igorgonyaofficial/
Soundcloud: https://soundcloud.com/igorgonya
LV Mixtape 154 – Igor Gonya – Tracklist
01. Vigi (FR) – Life Is So Amazing [NDYD Records]
02. Rhode & Brown – Iruzu Jam [Toy Tonics]
03. Mousse T. Feat. Inaya Day, Taz (UK) – Rock The Mic [Glitterbox Recordings]
04. COEO – Like It Is [Razor-N-Tape]
05. Cleanfield – Been So Good To Me
06. I Gemin – Easy Love [Slightly Transformed]
07. Natasha Kitty Katt – Cosmic Bitch [Ghetto Disco Records]
08. Sek – Heater Gonna Heat [Large Music]
09. Chevals – Sweet Dubnamite [Mister T. Records]
10. De Gama – Feel The Groove [Daje Funk Records]
11. GZZ – Groove For Sale [Sure Cuts Records]
12. Munky FIke – She Goes Disco [Sundries Digital]
13. The Velvet Stripes – Fruit Cocktail [Furious Mandrill Records]
Tags:
Igor Gonya
,
Lisztomania
,
Sundries