LV Mixtape 163 – Di Saronno Meets Gangs Of Naples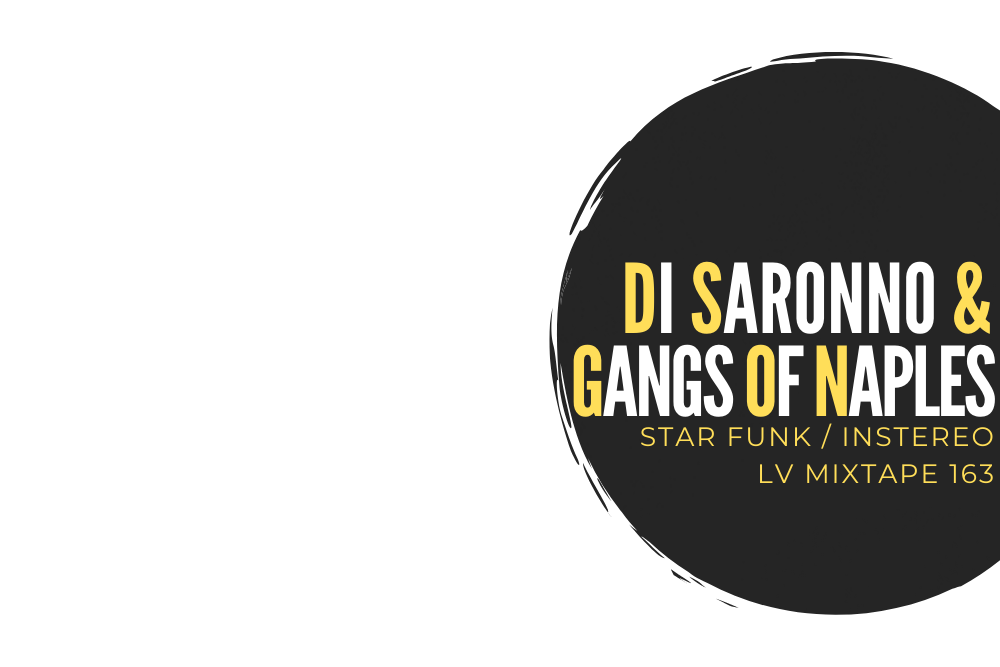 LV Mixtape 163 – Di Saronno Meets Gangs Of Naples
Di Saronno and The Gangs of Naples have a wealth of DJ experience behind them. Di Saronno is a multifaceted producer and for him this is one of many pseudonyms which has seen him DJ all over the globe and achieve considerable chart success playing a variety of genres. We have a full interview incoming with Di Saronno in a few days time where we lift the lid on all of his incredible DJ and production background so make sure that you check back for that.
Gangs of Naples features Lello Russo & Emanuele Esposito with the help of manager Paolo Canzano. Together they are a hugely experienced team and that shines through perfectly in this brilliant mixtape.
We spoke to Di Saronno about the mix:
Q1: What can you tell us about the theme of the mix you have done for us and what are some of the key tracks for you?
The theme of the mix merges most of what we have producing and playing recently. The first part is the technical one as we enlisted our common tracks plus a few solo unreleased cuts. The second part is the underground one which was recorded live.
Q2: How does the style of mix here compare to how you would approach a live DJ set?
Let's say that from our side, there's a lot in common between working in a studio and a playing a live DJ Set. Simply because, we don't like to use sequencers to prepare our sets as many of our colleagues do nowadays. We enjoy to fade in and out to help create the magic between our tunes. As we are all passionate and practice a lot to play separately we think this experiment is very positive. This is a big step forward as it's our first mixtape together.
Q3: Which other artists DJ mixes do you find yourself coming back to time and again and do you both have a favourite that you gravitate towards?
Overall I'm a big fan of BBC Radio 1 Essential Mixes. Recently I found a website where I could hear all the past DJ mixes and of course I also caught the recent ones from Basement Jaxx, Purple Disco Machine, Disclosure, Duke Dumont, L'Tric and especially The Avalanches from Australia. I have been gravitating to them regularly over the last few months due to the discovery of few documentaries about their past LP's. They are masters of digging with amazing production and sampling skills.
Check them here:
For more info please check:
Soundcloud Di Saronno: https://soundcloud.com/disaronnomusic
Bandcamp Di Saronno: https://disaronnomusic.bandcamp.com/
Instagram Di Saronno: https://instagram.com/disaronnomusic
Facebook Di Saronno: https://www.facebook.com/francescoferraromusic
Soundcloud Gangs Of Naples: https://soundcloud.com/gangsofna
Facebook Gangs Of Naples: https://www.facebook.com/gangsofnaples/
Instagram Gangs Of Naples: https://www.instagram.com/gangsofnaples/
Artist Gangs Of Naples: https://www.gangsofnaples.it
LV Mixtape 163 – Di Saronno meets Gangs Of Naples – Tracklist
Di Saronno pres. Mindbuster "Chez Vous"
Di Saronno meets Gangs Of Naples "It's Only Luv"
Mindbuster "It's About Us"
Di Saronno "Can't Sleep Anymore"
Di Saronno "The Dancer"
Di Saronno "Gonna Have A House Party"
Di Saronno "Shake It Down"
Di Saronno meets Gangs Of Naples "Glory Days"
Houseswingers "Swing In My Head"
Phil Weeks feat. Ladybird "Searching4 Love" (Houseswingers Remix)
The Super-Phonics feat. Lucy Jules "Dial L For Love" (Di Saronno Main Turbofunk Mix)
Di Saronno "Darling Harbour"
Crazibiza "Freak Like"
Wayne Soul Avengers & Odyssey Inc. "Someone Like You" (Trois Garcon Mix)
Max Esposito "You Get"
Daniel Dash – Wanna Get Down (84bit Remix)
Erik Hagleton "Ain't Nobody"
Oumou Sangarè "Yala" (Ferreck Dawn Bootleg)
KORT & Walter Vooys feat. EFFS "Joy"