Whiskey Disco – 10 Years on the Dancefloor with Sleazy McQueen & Pontchartrain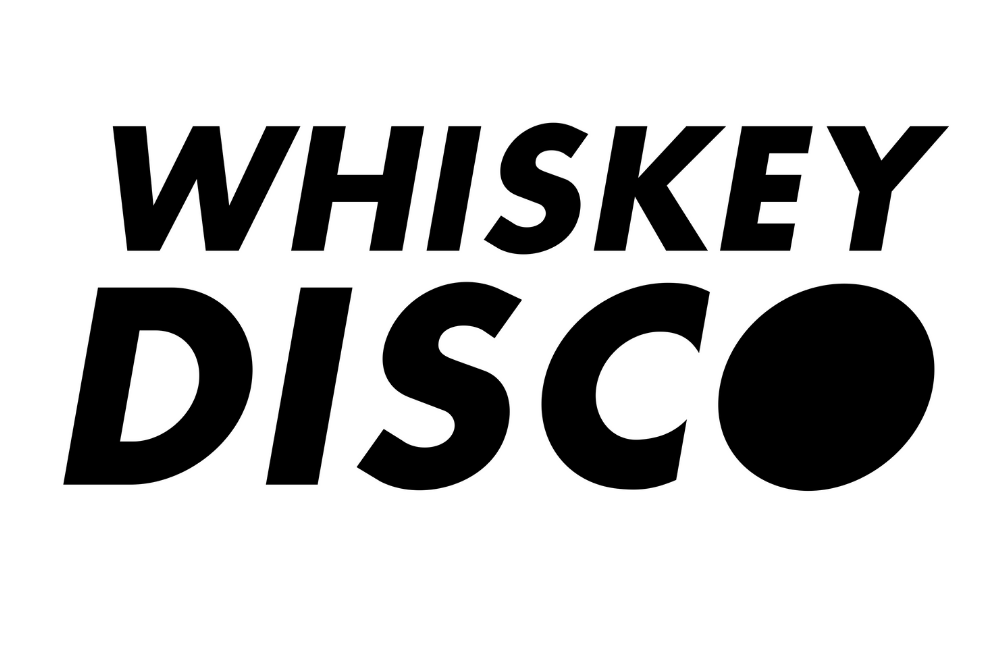 Whiskey Disco – 10 Years on the Dancefloor with Sleazy McQueen & Pontchartrain
Over the last couple of years Whiskey Disco has become a real favourite label here at LV online HQ. Their releases are consistently off the chart quality wise coming from some of the best producers out there right now. There have been brilliant EP's from Will Buck, The Silver Rider, The Funk District, Yse Saint Laur'ant, Kayroy, Vincenzo De Bull, The Patchouli Brothers, Thatmanmonkz, Hotmood and the list goes on and on. As you can see from the list of artists who have lined up for releases it's a label which is hugely respected by it's peers.
They have just chalked up 10 years in the game which its safe to say is a pretty amazing achievement in the turbulent times in which the music industry finds itself.
We spoke to Label founder Laurin McQueen Fedora aka Sleazy McQueen and Dustin Alexander aka Pontchartrain about the label's history, plans for the future and they also gave us all manner of excellent tips on label craft.
It's a fascinating interview packed with brilliant music!
To Celebrate the birthday Whiskey Disco has also put together a free compilation which you can grab from their band camp via: https://whiskeydisco.bandcamp.com/
Hi there Laurin and Dustin
Thanks for speaking to us today.
Congratulations on hitting 10 years in the disco game as a label. Laurin, please can you tell us a little about your journey to setting up Whiskey Disco and what was it that led you to launch the label?
LF: I had been doing a series of events in Orlando called Whiskey Disco for about 2 years and was pretty deep into editing all sorts of stuff to play for it. A close friend put me in touch with his distributor who agreed to press 2 records. Those 2 sold pretty well, so here we are.
Which other labels gave you inspiration when you were first launching Whiskey Disco about how you would like your own label to look?
LF: I would say 2007 was a defining year for me and it really set the stage for what became the party, the label and the content for the first handful of releases. I was hanging out with Cole Medina, he was introducing me to a ton of new people I had never heard of; Eddie C, the Revenge, Ooft, Social Disco Club, Sleazy Beats dudes and the music of Todd Terje. I was doing a lot of remix work for a guy who ran a bunch of labels, one of which was Steve Kotey's Bear Funk label. So, I was surrounded by people reworking amazing things with a completely new twist. I think the most exciting aspect of all of it was being able to connect with so many new people, obsessively looking for new jams that got me hot. Pretty quickly on, I realized that my bread-and-butter was compilations. You get the best of all worlds, I could pick a few jams that I KNEW would sell and include a guilty pleasure without worrying that a record would tank. It's always been important for me to put the integrity of the release above the ego of the artist – this makes me sound like an asshole, but I'm really not. I don't think…
You have become one of the most respected disco labels on the scene today. How would you describe the musical style and ethos of Whiskey Disco in 2020 which has helped you achieve this recognition?
LF: I'd like to think my focus is what it always has been; finding songs that are familiar, but different. Pontchartrain and The Silver Rider have taken on a lot more involvement with Whiskey Disco and Lovedancing this year, so I'm REALLY excited about the ideas they are going to bring to the table in the remaining months this year.
Please can you give us four tracks released by the label over the last 10 years which you would say are quintessentially Whiskey Disco?
DA: In addition to the 10 that we've chosen to include on a free compilation for the label, here's four that I think really explain what we're about.
I think Laurin would agree that probably the most popular track on the label is "Hitney Whouston" by Deep & Disco. It never fails to light up the floor, and it never gets old. It's not a re-edit, it's not really an original, and yet it defines everything we're about.
Another track that pulled me personally into the label, was by Russian talent Beard In Dust. "Highest Mountain" is a straight up re-edit done right in every way. It's really hard to add to such a brilliant piece of music without ruining it, but this is a prime example of that.
I know Luarin probably doesn't want me to include one of his, but I'm going to because I do think he defines what the label is about maybe better than any of our other artists sometimes. His cameo single on this various artists EP titled "We All Need Love" was always great to me. But it wasn't until I heard our good friend Eddie C playing it in 2017 at a loft in my hometown of Detroit, alongside myself and Marcel Vogel, that the weight of the track hit me. Eddie leaned over to me across the most ecstatic dancefloor I can remember and just said "this is one of my favorite things you guys have ever put out".
Lastly (man this is hard, I missed a lot), is a new addition to the label, and someone I believe who deeply gets how great this little niche of sort-of-edits can be. Kayroy hails from Australia and just keeps pumping out some of the most underrated disco / house material out there. Tracks that I personally can't really tell where all the pieces are sourced from or how he makes them fit, but they sure do. His track "Like Damn" is self-explanatory in its name. Give it a listen. An absolute, all-out dancefloor burner that makes anyone fall in love with disco all over again, which is exactly what we hope to accomplish.
Please can you tell us about the free to download album that you have put together for the 10th Anniversary and what are some of the key tracks for you?
LF: I picked out some of my faves that are still easy on the ears. From the smooth grooves of Sunshine Jones' Miracles to the gritty funk of my version of Oh Sheila. It's the whiskey disco vibe in a single playlist.
DA: All these tracks are ones we feel are the most playable and explain what we do across our strange little spectrum. I think the most notable for me is Revolution in Mordor, which has created a lot of dancefloor memories personally.
Pontchartrain and The Silver Rider (Davey Schacherl) work at the label alongside Sleazy McQueen. What would you say are the talents that you each bring to Whiskey Disco which you would say have led to the success of the label?
Dustin: Laurin brought me into the fold after we met at a party I threw in Detroit at The Works (now permanently closed), in 2013. I think I'm probably a bit more detailed oriented and blunt when it comes to the business side of things, which can help. But Laurin brought me on for my ear. That's turned into A&R, as well as mixing and mastering and developing artists and songs we see potential in. I also grew up in the world of Detroit Techno, and have been a social worker for almost as long as I've been a DJ, which provides a very specific perspective into both the dance community, and the ethics of how we represent ourselves and the label.
Davey, aka The Silver Rider has been incredible at the marketing side of things and getting some long overdue tasks done. He also has a pulse on the edits world that I think Laurin and I just don't have. Not to mention he's just a grade-A team member. Always available, and always an incredible attitude that makes us all feel hopeful and happy about the music. It's always been about the records for him and he's served as some glue in that regard in recent years.
Laurin is definitely the head honcho at the label, and has been good at delegating. But more than anything, he's got a lot of wisdom and experience that only comes with doing this for a very long time.
As well as running Whiskey Disco you also have the Lovedancing and Small Batch imprints. What are the key differences which set the labels apart?
LF: Well, the differences are very nuanced. Lovedancing leans heavily towards the type of house music I've always loved and needed an outlet for. It's sample-heavy with clackity machine drums. Small Batch was meant to be stuff that we didn't release digitally and is the home of some really cheesy jams that I just needed to put out when I heard them.
DA: And sometimes Whiskey Disco pigeonholed our creative outlet. The Lovedancing label really has been a wonderful project to get our more house-oriented side out, not only for ourselves, but to work with amazing artists that just didn't quite fit in the WD mould.
You have stuck with vinyl throughout your journey as a label. What would you say are the pros and cons of releasing on the format in 2020?
LF:
Cons in 2020: You can't play in a club.
Pros in 2020: DJs with decks are stuck at home, with little else to do…
DA: I'm going to add that vinyl shipping really sucks and most labels are pressing <1k copies. If you don't live in Europe or the US, it's a real bugger. We recognize that too. But the pros are that vinyl digging culture is something that should not, and cannot ever die. In a hyper-algorithm-driven age, it's the only thing that truly breaks that pattern for music shopping.
Which 3 tips that you have learned while running Whiskey Disco are essential knowledge that you can pass on to any budding label owners out there?
LF:
1. Don't be afraid to take risks.
2. Perfection is impossible.
3. Try to future proof your label, don't be a cookie cutter image of the others. When that trend dies, you're not going to have a niche carved.
What would you each say is your proudest label moment to date?
LF: I've run a few other labels (Lost Paradise, Version Especial) in addition to the aforementioned. I've been able to press nearly 100 vinyl records and travel to meet people all over the world. The last decade was life changing.
DA: Also when we hit number 50, and Laurin did a dedication release for his daughter. Not something most people can say. Says a lot about our dear-leader here, too.
What can you tell us about your most recent release?
DA: The most recent release is a split EP by The Silver Rider and Bustin' Loose, titled "You're The One". It's actually just been released for sale on vinyl in all major outlets. The whole release is smack dab in the middle between re-edits and house, while maintaining the WD vibe we keep mentioning. It's all slightly faster tempo, and great for the dancefloor all around. It will be available digitally in a couple of months.
Grab it from: https://www.juno.co.uk/products/the-silver-rider-youre-the-one-ep/782208-01/
Following on from you 10th Anniversary celebrations what are your plans for the label over the next 12 Months?
DA: We're really excited about our massive bandcamp release of everything on the back catalogue. That's been long overdue, and we'll be rolling out merch and vinyl sales from bandcamp soon too.
We're also currently working on another various artists comp, and have another EP by a past artist coming very soon. I'll be debuting some long overdue material for Lovedancing as well.
For more info on Whiskey Disco please check
Facebook: https://www.facebook.com/WhiskeyDisco/
Soundcloud: https://soundcloud.com/whiskeydiscomusic
Bandcamp: https://whiskeydisco.bandcamp.com/
Tags:
disco
,
Pontchartrain
,
Sleazy McQueen
,
The Silver Rider
,
Whiskey Disco