LV Mixtape 168 – Will Buck [Lovedancing]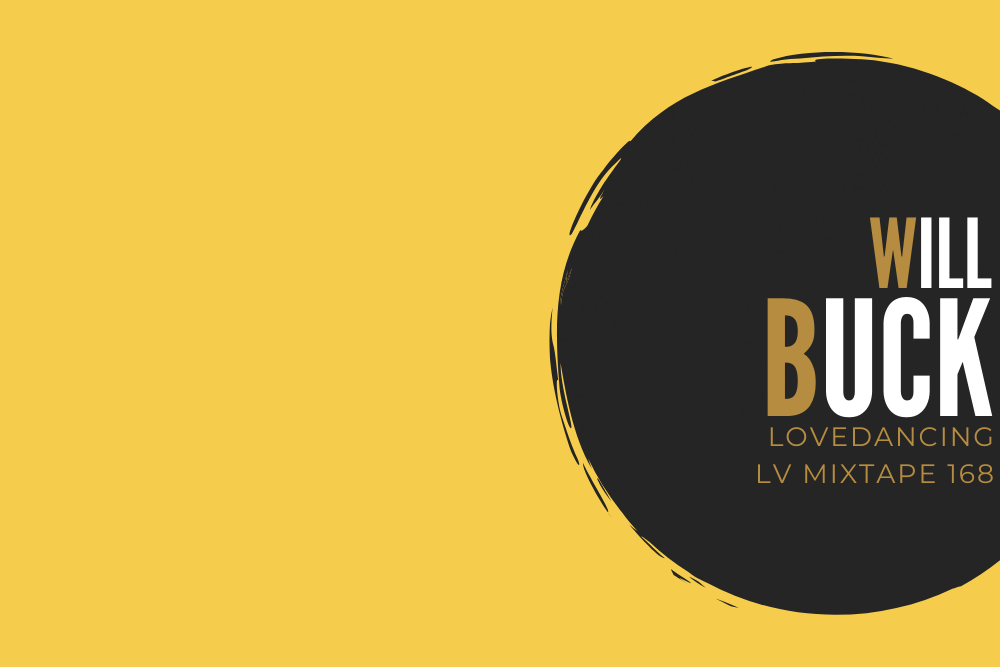 LV Mixtape 168 – Will Buck [Lovedancing]
Will Buck is an artist who only came across our radar fairly recently but he is already a firm favourite here at LV HQ. Hailing from Brookyln he's an artist who plays his cards very close to his chest but we have an interview incoming with him next week discussing all aspects of his career to shed some more light on this talented DJ / producer. Safe to say he's an artist who is crafting some pretty incredible house music right now and has a great working relationship with another once of our favourite artists Felipe Gordon.
His latest EP, which see's him collaborate with Felipe, has just dropped this week via Lovedancing and you can check out our premier of his track NY Hustlin as remixed by Felipe below.
Grab the EP via: https://www.juno.co.uk/products/will-buck-felipe-gordon-ny-hustlin/782819-01/
Ahead of the interview Will put together this pretty incredible mix for us packed with NY disco, proto house and early house music for us. It's the embodiment of dancefloor energy. Please give it a share on Soundcloud if it starts your party. We also spoke to him about the mix which you can check below.
Q1: What can you tell us about the theme of the mix you have done for us and what are some of the key tracks for you?
This is what I wish I could be playing out on a big sound system. It's mostly stuff I've been digging from the late 80's/early 90's – House, Disco, New Beat, Acid. Some of the standouts for me are Mark Imperial – The Acieed That Ate New York, Insomnia – The Bottle 91', Rocky Jones – The Choice Of A New Generation and Boytronic – Bryllyant (US Remix).
Q2: How does the style of mix here compare to how you would approach a live DJ set?
They're pretty similar but you can't hear any of my mistakes.
Q3: Which other artists DJ mixes do you find yourself coming back to time and again and do you have a favourite that you gravitate towards?
I've been listening to recordings of Ron Hardy. I love the way he mixed. He'd do things like play 3 different versions of the same song back to back, pitch tracks way up, and play records backwards. His sets had a ton of energy.
LV Mixtape 168 – Will Buck – Tracklist
1. Rinder & Lewis – Anger [AVI Records]
2. Eberhard Schoener – Why Don't You Answer [Harvest Records]
3. Kano – It's A War (S.S. UK Reedit) [Full Time Records]
4. S.L.Y. – I Need A Freak (Club Freak) [Elite Records]
5. Boytronic Bryllyant (US Remix) [JDC Records]
6. Sound Design – The Feelin' [Freeze Records]
7. Farley "Jackmaster" Funk & Jesse Saunders – Love Can't Turn Around [House Records]
8. JM Silk – I Can't Turn Around (House In Eb Minor) [RCA]
9. Insomnia – The Bottle 91′ [Emotive Records]
10. Eddie "Flashin" Fowlkes – Soul Train [Paper Recordings]
11. Whatever, Girl! – Activator (You Need Some) [Vicious Muzic Recordings]
12. Gene Farris – Visions Of The Future (Roy Davis Jr. & DJ Skull Mix) [Farris Wheel]
13. Traxman – What Do U See [Factory Music Chicago]
14. Dwayne Jenson – My People (Disco Nights Mix) [Landed Records]
15. Terrence Parker – Somethin' Here [Intangible Records and Soundworks]
16. Reese & Santonio – How To Play Our Music (Dub Mix) [KMS Records]
17. Rocky Jones – The Choice Of A New Generation (Deep Underground) [D.J. International]
18. Mark Imperial – The Acieed That Ate New York [House Nation]
19. Fingers Inc. – Music Take Me Up [Black Market International]
20. Boof – Luam Has Found Her Z [Running Back]
21. Eros – Track 03 [Eros Records]
Will Buck Facebook: https://www.facebook.com/djwillbuck
Will Buck Soundcloud: https://soundcloud.com/dj-will-buck
Will Buck Instagram: https://www.instagram.com/djwillbuck
Tags:
felipe gordon
,
house music
,
Lovedancing
,
new york
,
Will Buck