LV Premier – Corbi – Novel Approach [Sengiley Recordings]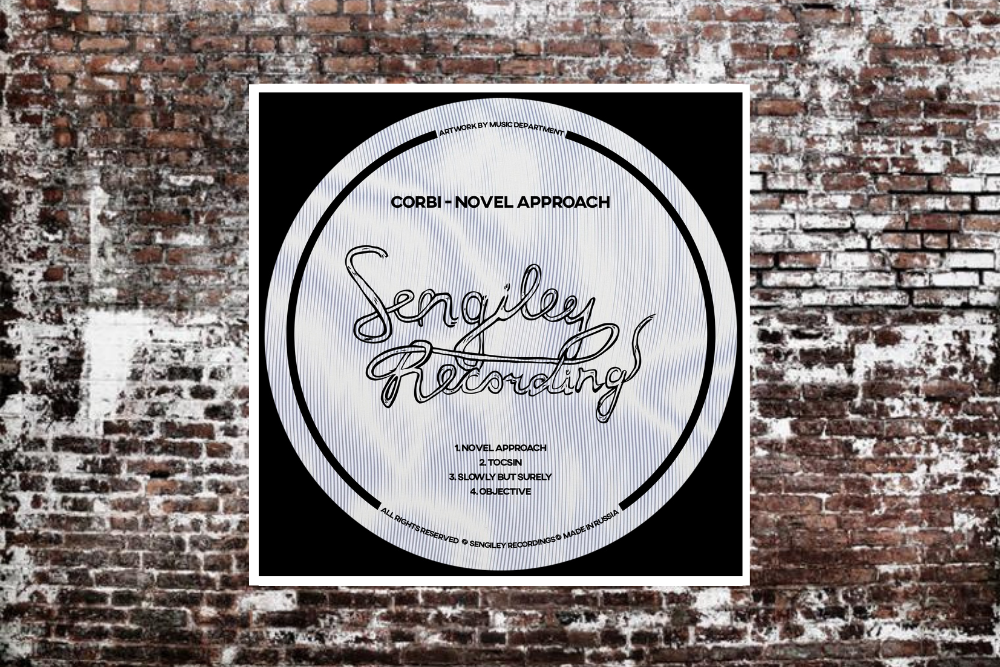 LV Premier – Corbi – Novel Approach [Sengiley Recordings]
Corbi is behind the excellent Fina Records and part of the Melon Bomb collective which has taken Ibiza by storm over the last few years. He is also a ridiculously talented House producer in his own right and here he pops up on Sengiley Recordings with a very classy four track EP Novel Approach.
Our premier today is the lead track from the EP also called Novel Approach and it's a delightful slice of smooth deep house, touching on Italian Dream House is feel but with drums straight out of Detroit it's a track which combines some of the finest moments of house music for a real musical moment. This is a track which will work just as well at home for repeat listens as it will on the dancefloor.
Tocsin follows up, its deeper still with a strong bassline and deft touches on the keys which give it an ethereal feel contrasting the aforementioned dancefloor ready bass. Another excellent outing.
Slowly But Surely is more upbeat, touching on the edges of the Scandinavian disco sound. Again it's a combination of well crafted keys and some great drums, heavy on the reverb. It's a warm and immersive track.
Closing the EP out is Objective and it's the perfect end to what is a sublime. Deep and smooth it's wonderfully effusive keys, warm and powerful bassline and strong drums all combine perfect with some spacey synths for what is another great track.
Make sure you track this EP down, its killer.
Grab it soon via: https://www.traxsource.com/label/48739/sengiley-recordings
For more info please check:
Corbi Facebook: https://www.facebook.com/corbijuan/
Corbi Soundcloud: https://soundcloud.com/corbidj
Sengiley Recordings Instagram: https://www.instagram.com/sengiley_wax/
Sengiley Recordings Soundcloud: https://soundcloud.com/sengileywax
Tags:
Corbi
,
Deep House
,
Melon Bomb