LV Mixtape 172 – Alexny [Tropical Disco Records]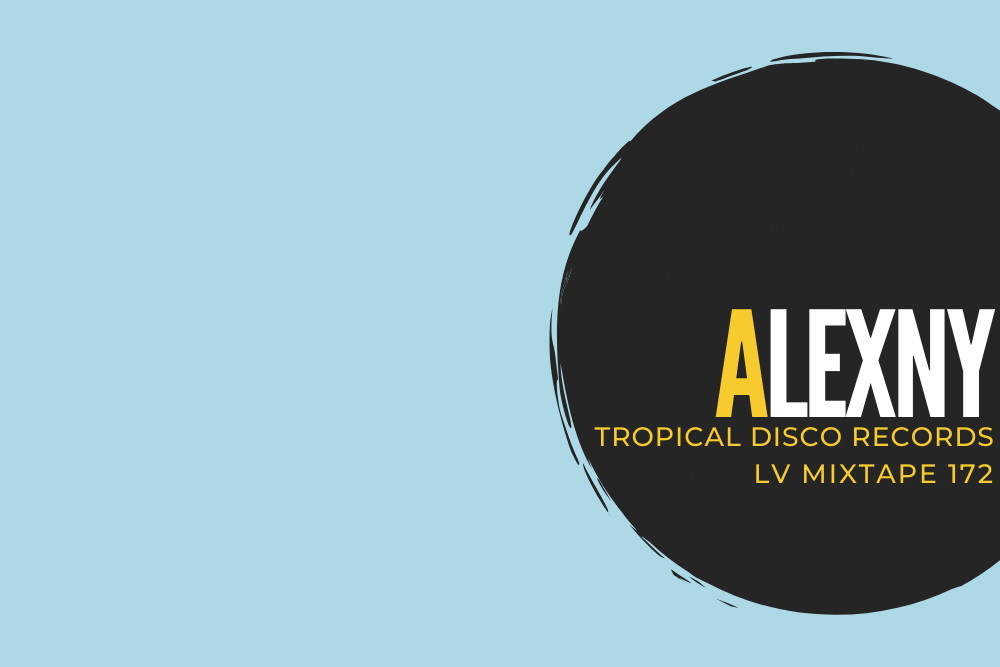 LV Mixtape 172 – Alexny [Tropical Disco Records]
We first came across Argentine producer Alexny when he released his brilliant track Palms Boulevard on Nite Grooves in 2019, it was a real Le Visiteur DJ favourite. Since then he has been behind a non-stop stream of quality music covering all bases from house to Nu Disco to Disco.
With a brand new EP on Tropical Disco Records which is out now as a Traxsource exclusive we thought that it was perfect timing to ask him in for an interview and to put together a mixtape for us.
Check out one of the tracks from his TDR EP below and you can grab it on Traxsource via: https://www.traxsource.com/title/1436834/making-me-high-do-your-love
Our full interview with Alexny is incoming next week. In the meantime we spoke to him about the mix he put together for us and some of his favourite mixtapes.
Q1: What can you tell us about the theme of the mix you have done for us and what are some of the key tracks for you?
For this mix I chose some of my "can't stop listening" tunes along with some of my forthcoming tracks. Then I added some key tracks like "Eunice" from RNT, which is one of my favourites of all times for sure. I got it on vinyl and it's a banger tune for me. Then "Los Caramelos" from my fratello Paul is another "CSL". Other names that you are gonna listen to on my mixes are The Funk District and Moodena, superb tracks!
Q2: How does the style of mix here compare to how you would approach a live DJ set?
It's not so far on what I usually play on my live DJ sets .This is the type of mix that I love to play, then for gigs maybe I play more DIsco House or some French House to get more up but not so far from these genres.
Q3: Which other artists DJ mixes do you find yourself coming back to time and again and do you have a favourite that you gravitate towards?
One of the mixes that I've been listening a lot is The Funk District B2B Hotmood for Sonora Music Live, that's the vibe I love. And the "CSL" mix of all time is Junktion – Mixshake For Limonadier, this is the perfect mix for me, Nª1 on my listening and the vibe that I'm looking for with my next production steps.
For more info please check
Alexny Facebook: https://www.facebook.com/alexnymusic/
Alexny Soundcloud: https://soundcloud.com/alexnymusic
Alexny Instagram: https://www.instagram.com/alexny__/
Tropical Disco Facebook: https://www.facebook.com/TropicalDiscoRecords
Tropical Disco Soundcloud: https://soundcloud.com/tropicaldiscorecords
Tropical Disco Records Instagram: https://www.instagram.com/tropicaldiscorecords/
Tropical Disco Bandcamp: https://tropicaldiscorecords.bandcamp.com/
Tags:
Alexny
,
Tropical Disco Records