LV Premier – KX9000 – Ace Of Sweets [Apparel Music]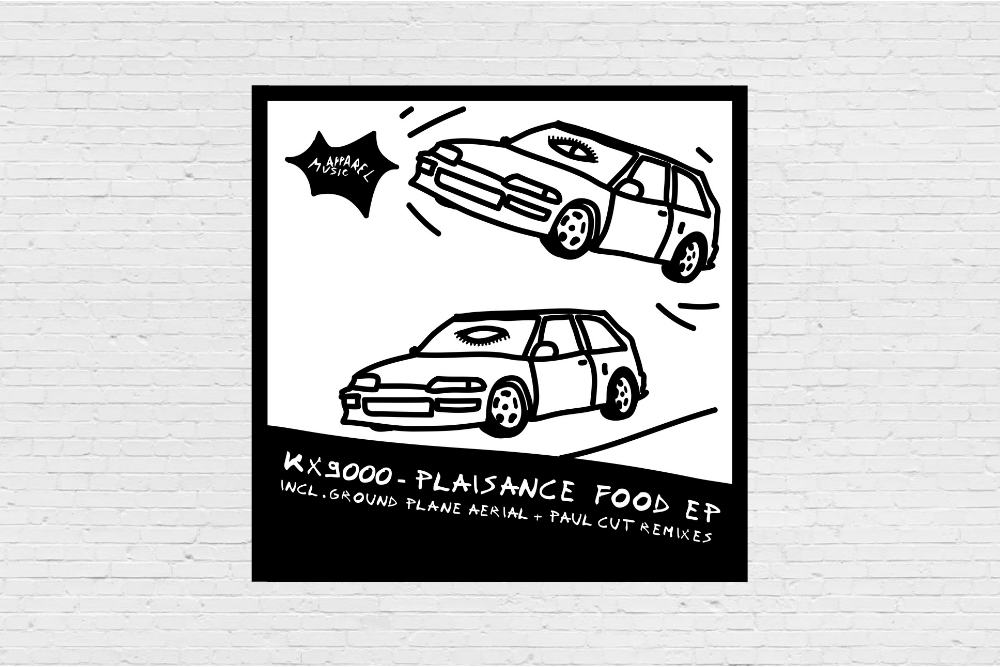 LV Premier – KX9000 – Ace Of Sweets [Apparel Music]
Like what you hear? To buy us a coffee and help support LV Online via Ko-FI click HERE
KX9000 is an incredible talent who we have been keeping a close eye on over the last couple of years since we caught his brilliant track 'Requiem Pour Un Boogie' on Pont Neuf's 'Habemus Paname Vol. III' EP.
Combining incredible musicianship with superb production skills and effortless cool he's an artist who is firmly part of the new crop of French artists who are helping to redefine house music in the 20's. His latest release is the Plaisance Food EP which lands on 26th October on the always excellent Apparel Music.
Featuring three original tracks and two remixes from Ground Plane Aerial and Paul Cut it's an EP which shines a beacon of musical hope through 2020.
The originals are dripping in quality. Millenium Civic and our premier today Ace Of Sweets are laid back, landing slightly north of horizontal but with that edge that still moves the feet, they are tracks for an Mediterranean summers day. Tracks for the pool, but equally with and edge to open those dancefloor proceedings. Unusual Lines ups the dancefloor ante considerably merging choppy pads with an acidic top line and edgy vocals. All three have quality aplenty.
On the remix front Ground Plane Aerial (a side project from The Orama Records) takes Millenium Civic and injects it with an incredible energy. Turning everything up to 11, huge drums combining digital and analogue sounds, guitars, keys it's all in here and it's in a hurry to get you moving dancefloor bound. An incredible remix.
Not to be outdone Paul Cut combines some 90's speed garage esque b-lines with the deep edges of Unusual Lines, successfully giving it a completely different edge.
The Plaisance Food EP is a masterful example of all that is good with house music in 2020 as KX9000 and Apparel Music deliver 5 tracks of truly exciting music.
Grab the EP from: https://apparel-music.lnk.to/APDEXTRA011
For more info check:
KX9000 Facebook: https://www.facebook.com/kx9000
KX9000 Soundcloud: https://soundcloud.com/kx9000
KX9000 Instagram:  https://www.instagram.com/kx9000/
KX9000 Twitter: https://twitter.com/kx9000
Apparel Music Facebook: https://www.facebook.com/apparelmusic/
Apparel Music Soundcloud: https://soundcloud.com/apparel-music
Apparel Music Instagram: https://www.instagram.com/apparelmusic/
Apparel Music Twitter: https://twitter.com/apparelmusic
Tags:
Apparel Music
,
Ground Plane Ariel
,
KX9000
,
Paul Cut