LV Mixtape 180 – I Gemin [Tropical Disco]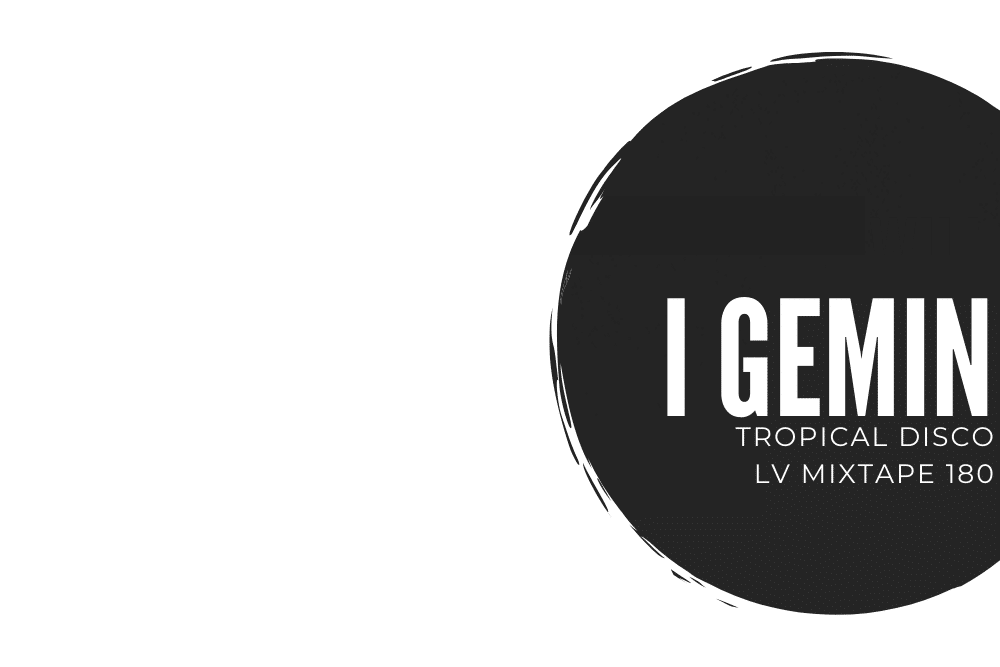 LV Mixtape 180 – I Gemin [Tropical Disco]
I Gemin is one of the key names in the huge swell of talented Russian electronic artists who are making their name right now on the worldwide house and disco scene. His latest release is a quality two track EP for Tropical Disco Records which is out right now as a Traxsource promo and features LV HQ favourite Black Sax which you can check below. You can also check out our EP review HERE.
We have an interview incoming with I Gemin next week, in the meantime he put together this peach of a mix for us. Check it out as we talk to I Gemin about the mix below.
Q1: What can you tell us about the theme of the mix you have done for us and what are some of the key tracks for you?
The main purpose of this mix is very simple – to show my vision of good dance music through the prism of my taste. It should be intelligent and danceable. I wouldn't single out any, I like them all, each in its own way. All of them are cool and that's why they got into this mix.
Q2: How does the style of mix here compare to how you would approach a live DJ set?
Mixes for podcasts are certainly very different, because I prepare mixes like this in a special way, I have time to think and spend more time on selection.
But for live mixes the main aim is to get into the mood of the audience that is gathered at a certain time in a certain place. In that environment I have less time to make a decision which track to choose.
I like both approaches, they are different, but always exciting.
Q3: Which other artists DJ mixes do you find yourself coming back to time and again and do you have a favourite that you gravitate towards?
I love the "Back To Mine" mix series. But this particular compilation has a special place for me. Inside this mix there are just great tracks, music for all times. Royksopp made an excellent selection and my taste matches their musical taste almost 100%. I often listen to it in the car during long trips.
Grab I Gemin's Black Sax / Can't Fight This Feeling EP from: https://www.traxsource.com/title/1466802/black-sax-cant-fight-this-feeling
Love this? Check out our Disco and House playlists HERE
For more info please check
I Gemin Facebook: https://www.facebook.com/igemin
I Gemin Soundcloud: https://soundcloud.com/i-gemin
I Gemin Instagram: https://www.instagram.com/igeminhousehead/
Tropical Disco Facebook: https://www.facebook.com/TropicalDiscoRecords
Tropical Disco Soundcloud: https://soundcloud.com/tropicaldiscorecords
Tropical Disco Records Instagram: https://www.instagram.com/tropicaldiscorecords/
Tropical Disco Bandcamp: https://tropicaldiscorecords.bandcamp.com/
LV Mixtape 180 – I Gemin – Tracklist
01 The Sunshine Disco Club – Sweet Journey (Synth Jam)
02 Sunner Soul – Simply Around
03 Chassé – Dig Him
04 Charly Brown – The Sub Club Pt.1 (I Gemin Remaster)
05 Head Nodding Society – Nudge Up (Plane Paper Edit)
06 Paul Cut – Moving
07 Sartorial – Mirrors & Mannequins (Vocal)
08 I Gemin – Swt Luv
09 Christian Vila – From The Mind
10 Fono Feat. Durante – NRG (Feat. Durante) (Crackazat Remix)
11 YSE – Bounce Back (Original)
12 Hotevilla, Javonntte, Intr0beatz – If I Told You (Intr0beatz Remix)
Tags:
I Gemin
,
Tropical Disco