LV Mixtape 190 – Temple [Internasjonal]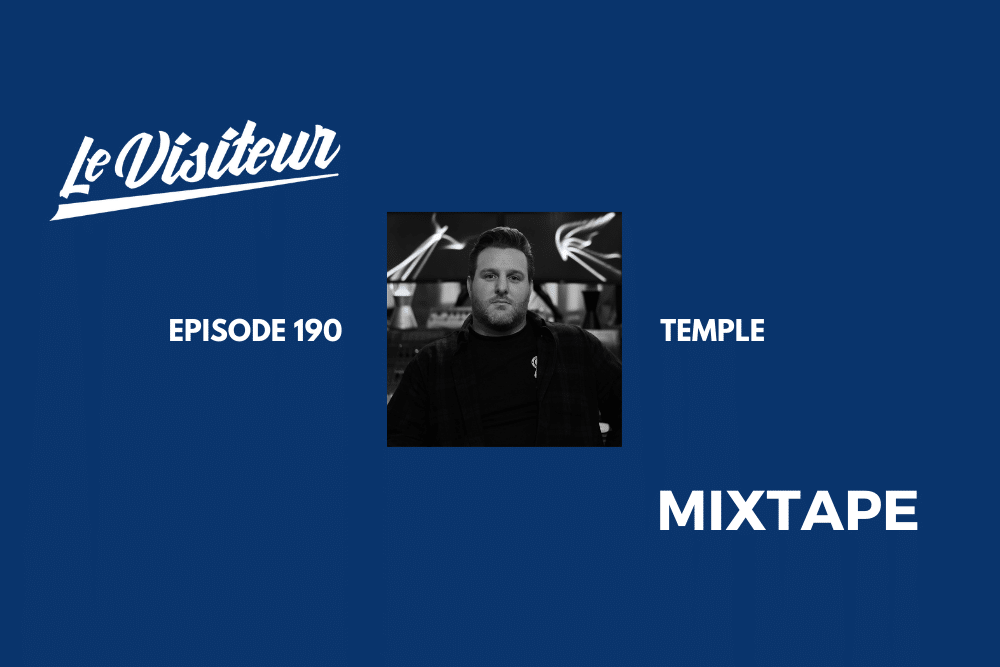 LV Mixtape 190 – Temple [Internasjonal]
Like what you hear? To help support LV Online buy us a coffee via Ko-FI. Click HERE
Temple is Australian based producer Ben Smith. Following up his breakthrough EP on Black Riot from 2020 his latest release sees him land on Prins Thomas and "Kaiser" Kai's well loved Internasjonal label. His Love Machine EP is a masterful release fusing many electronic genres from lush deep house through Scandinavian disco. We reviewed the EP in full HERE, it's a real masterclass of production.
We were seriously impressed with the release and to celebrate we have a full interview incoming with Temple next week. He also put together a rather tasty mix for us. Check it out above and please give it a share over on Soundcloud and help us spread the love.
We also spoke to Temple about the mix which you can check along with the full tracklist for the mix below.
Q1: What can you tell us about the theme of the mix you have done for us and what are some of the key tracks for you?
I made this mix for someone cleaning their house on a weekend hahahaha. It's got highs and lows and pick me ups when you're over doing the dishes and louder tracks for when you start vacuuming. I give a 100% guarantee that your house will be clean by the end of the mix, unless you're a hoarder, you may have to listen to it a few times on repeat to get the job done…
Q2: How does the style of mix here compare to how you would approach a live DJ set?
I actually love to DJ the same as this mix, it's all over the place. I think I have ADHD or at least that's what I convinced my doctor when I was 12 so I could sell the Ritalin to my friends and buy food with the proceeds. As a listener I love the way Theo Parish DJ's, you never know where he's going to take you and I definitely would say I take a leaf out of his book when I play.
Q3: Which other artists DJ mixes do you find yourself coming back to time and again and do you have a favourite that you gravitate towards?
Michael Mayer – Fabric 13
This mix was educational for my when I was about 17 years old and at around the age of 17/18 I actually had a pretty in depth discussion (we may have had a joint or two) with a close friend of mine that we should petition for it to be an integral part of the school curriculum.
Grab the EP from: https://www.juno.co.uk/products/temple-love-machine/819930-01/
Temple Facebook: https://www.facebook.com/Templeunofficial
Temple Soundcloud: https://soundcloud.com/temple_unofficial
Temple Instagram: https://www.instagram.com/temple_unofficial/
Temple Twitter: https://soundcloud.com/temple_unofficial
Internasjonal Facebook: https://www.facebook.com/Internasjonal
Internasjonal Instagram: https://www.instagram.com/inter.nasjonal/
LV Mixtape 190 – Temple – Tracklist
1. Congress ‎– Neptune
2. Hubbabubbaklubb – VIRKELIGHET
3. WhoMadeWho – Rose
4. Bufiman – Peace Moves
5. Acid Arab – Électrique Yarghol
6. 40 Thieves – Don't Turn It Off
7. Psychic Mirrors – Island Girl
8. Linkwood – Fresh Gildans
9. Delta Funktionen – A New Planet
10. Actress – Maze
11. MoBlack feat. Stevo Atambire – Nayine Oo
12. Caribou – Sun
13. Dj Nori – Happy Sunday (Maurice Fulton Mix)
14. Acid Pauli – Nana
15. Julien Dyne – Fallin' Down
Tags:
Internasjonal
,
mixtape
,
Temple