LV Mixtape 193 – Ground Plane Aerial [Theorama Records]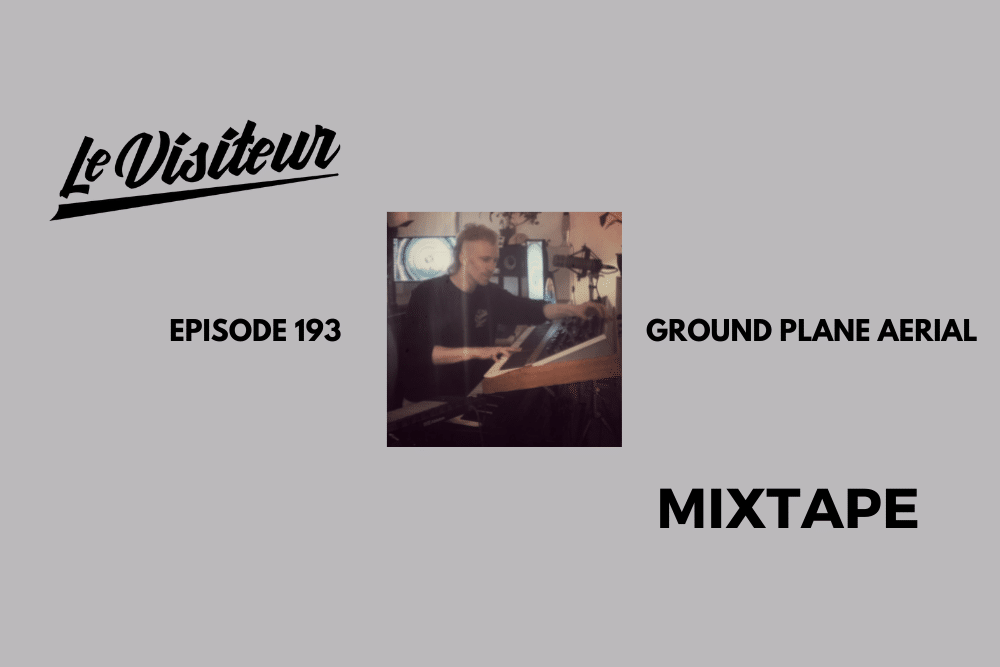 Ground Plane Aerial is the new moniker of the hugely talented Paxton Fettel. It's an exciting new beginning as Ground Plane Aerial firmly looks to the future with his latest release, the brilliant Elusive Maneuvers EP, which is incoming on his own newly minted Theorama Records label. Featuring two sublime tracks fizzling with live instrumentation, it's an EP which easily stands out touching on both club house and deeper jazzier grooves. Check one of the tracks from the EP Ethereal Drop below with the video featuring Ground Plane Aerial at work in his studio.
We have a full interview incoming with Ground Plane Aerial later this week. In the meantime he put together this rather spanking mix for us. Check it out here and please give it a share over on Soundcloud and help us spread the love.
We also spoke to Theo from Ground Plane Aerial about the mix.
What's the theme of this mix?
Music that makes me move. And hopefully you too 🙂
What should we drink while we're listening to it?
Cucumber Gin & Tonic and a protein shake.
Where was the mix recorded?
It was recorded at my local nightclub and place of DJ residency Culture Box, Copenhagen.
What would be the ideal setting to listen to it?
Exactly where it was recorded.
What's more important, the track you start on or the track you end on?
Considering I end on one of my own tracks, I consider that more important in this particular mix. However I never judge a mix by the first or the last track. It's a package, and every DJ deserves to tell their story without me judging the book by it's cover.
What you're favourite track in this mix?
If not going by the 2 from my own upcoming EP, I would say.
TAXI CAB – Chunk-A-Nova (Red Dog mix)
What were the first and last records you bought out of interest?
Actually I'm interested to what the first one was too, unfortunately my memory fails me here. The latest was Stefan Ringer – Sexual Obsession.
If you could go back2back with anyone in time, who would it be?
Gorm The Old – I am sure he'd enjoy my gospel disco banger collection. He was responsible for christening the Danes after all.
Not sure how we'd get electricity back to the 10th century, but maybe he could come here?
Have you got a favourite mix you always go to?
I can always listen to the You're A Melody Mixes from plastic people, or any of Clementines Disco mixes. But considering this is a house mix, I'll let you in on a little secret. A very close friend of mine made one of the best house mixes I've ever heard for my own mixtape series. It's definitely worth checking out. And he made it with my taste in mind, so obviously that has got to be it.
What's coming up next in the world of Ground Plane Aerial?
Loads of new music in the pipeline. I also have my debut live concert at Culture Box in Copenhagen 2nd of September.
Anything else you would like to tell us about you?
I do quite a few personal jam and studio videos over on my Instagram, so if anyone are keen to have a more in depth peek into my production and studio, feel free to follow me on @theoramarecords.
Thank you so much for taking interest in my stuff, and for the opportunity to play some music for your listeners.
Love. Theo.
For More Info Please Check:
Theorama Records Facebook: https://www.facebook.com/THEORAMARECORDS
Theorama Records Soundcloud: https://soundcloud.com/theoramarecords
Theorama Records Instagram: https://www.instagram.com/theoramarecords/
LV Mixtape 193 – Ground Plane Aerial – Tracklist
Julien Sandre & Mennie – Sample Therapy
Cinthie – Trust
Taxi Cab – Chunk-A-Nova (Red Dog Mix)
TURF – Easy Way Out
Felipe Gordon – Avalancha
Black Loops (Ft. Nikos) – 7Hills
Kristy Harper – Blissful Denial
86 Deep – Hot Night
The Revenge – High Times
Ground Plane Aerial – Ethereal Drop
Makez – Law Of Attraction
J&AG – MDK
Busta Funk – Funky Flave
DJ Assault – Out Of My Mind
Ground Plane Aerial – Magik In Fuck Off Major
Tags:
Ground Plane Aerial
,
house music
,
Theorama Records