LV Premier – Footshooter & André Espeut – Looking Back [Boomerang Records]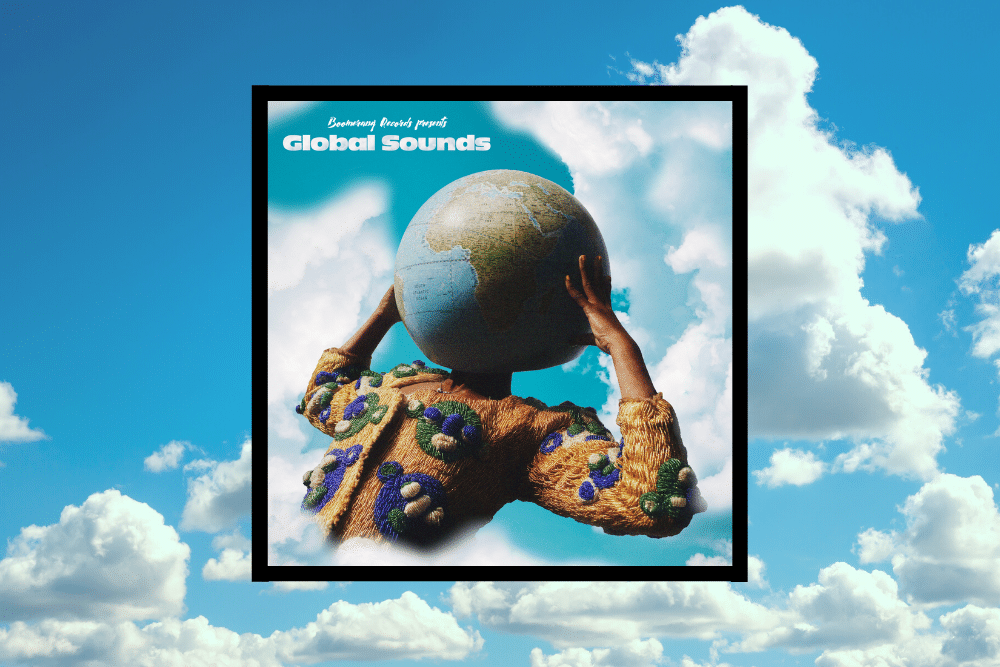 LV Premier – Footshooter & André Espeut – Looking Back [Boomerang Records]
Like what you hear? To help support LV Online buy us a coffee via Ko-FI. Click HERE
Taken from Boomerang Records upcoming Global Sounds album which lands on August 13th Footshooter & André Espeut have delivered a sumptuous slice of Broken Beat in the shape of Looking Back. It's an intoxicating track combining Andre's incredibly Soulful and yearning vocal performance with Footshooters sparkling production which fuses jazz edges with wonderfully warm instrumentation for a breathtaking, inviting and immediate sound.
Andre explains discusses Looking Back: "This track is about coming face to face with your powerful self, while being in nature and grabbing the reigns and looking back on negative challenges of an old life and transforming dark to hope. There's a new life that has been buried deep with in you waiting to see light of day."
While Footshooter adds: "Looking Back came about through me and Andre wanting to combine his soulful house-style vocals with a broken rhythm and some jazz instrumentation. We were aiming for something that referenced multiple genres/eras simultaneously. Mahon's glittering guitars finished the tune off perfectly!"
The final track is a timeless slice of music which will inspire and enthrall in equal degrees.
The album Global Sounds is an exciting proposition where Boomerang Records have built collaborations from artists from across a variety of different genres inclduing Jazz, Broken Beat and electronic including MOBO award nominated Yazmin Lacey, the multiaward winning, king of jazz, Sir Cleveland Watkiss (MBE), Steam Down and Rudimental affiliated vocalist Afronaut Zu, broken beat pioneers Mark de CliveLowe and Steve Spacek, Wah Wah 45s & Albert Favourites head honcho Scrimshire, Afriquoi's lead singer André Espeut, and a remix of London Afrobeat Collectives 'Power to the Women' from Gottwood / Houghton residents Krywald & Farrer. As well up and coming artists Bryony Jarman-Pinto, Footshooter, Duke Hugh, Burland & K.O.G.
Global Sounds Tracklist
1. Say No More Duke Hugh & Bryony Jarman-Pinto
2. Looking Back Footshooter & André Espeut
3. No Be Today (Yeye Be Dem Policy) Scrimshire & Afronaut Zu
4. Another Like This Steve Spacek & Yazmin Lacey
5. Sunrays Mark De Clive-Lowe & André Espeut
6. Power to the Women (Krywald & Farrer Remix) London Afrobeat Collective
7. Vivid Dreams Mark De Clive-Lowe & Cleveland Watkiss
8. Pilolo With Me Duke Hugh & André Espeut
9. Threes & Fours Burland & K.O.G.
For more info please check:
Andre Espeut Spotify: https://open.spotify.com/artist/3KYR1NVEcMfJ657LhKRpJn
Andre Espeut Soundcloud: https://soundcloud.com/andreespeut
Footshooter Facebook: https://www.facebook.com/footshootermusic
Footshooter Soundcloud: https://soundcloud.com/footshooter
Footshooter Instagram: https://www.instagram.com/footshootersound
Footshooter Twitter: https://twitter.com/footshooteruk
Boomerang Records Facebook: https://www.facebook.com/boomerangrecordsmusic
Boomerang Records Soundcloud: https://soundcloud.com/boomerangrecordsdnb
Boomerang Records Instagram: https://www.instagram.com/boomerang_records
Boomerang Records Bandcamp: www.boomerangrecords.bandcamp.com