LV Premier – A Most Wanted Man – Meander On Carlisle [Flat White Records]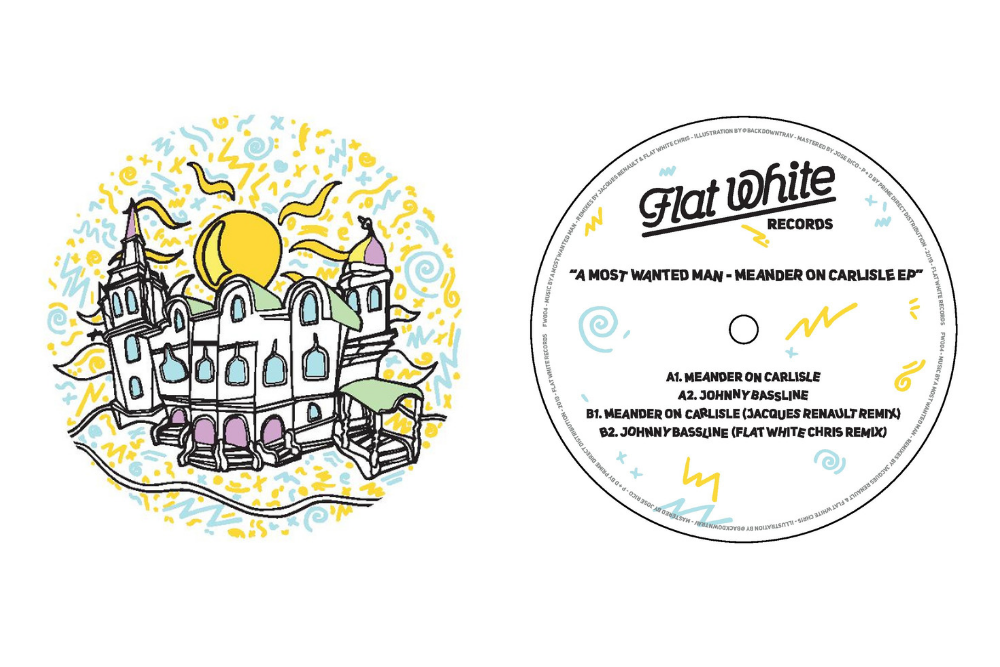 LV Premier – A Most Wanted Man – Meander On Carlisle [Flat White Records]
Flat White Records has been on a bit of a roll since it's inception last year with huge releases from Felipe Gordon, Hurlee & Paul Rudder and Skygaze. It's definitely one of the freshest labels out there right now.
Following up their huge international viral hit of volume 3 they have drafted in A Most Wanted Man, an Australian based in Canada, who has dropped a killer EP for them with 2 original tracks and 2 top class remixes from Jacques Renault and Label boss Flat White Chris.
Our premier today is lead track Meander on Carlisle a superb slice of jazzy summer house music, a bubbling bassline sets the pace for the track and smooth synths provide the perfect foil for some great keys. Ass in some quality drum programming and some ace vocal chops and this is a timeless track.
Track 2 Johnny Bassline is an deeper affair but still decidedly on the funky side with some great guitar licks providing the energy. Another classy track.
First up on remix duty is Jacques Renault who turns up the heat on Meander on Carlisle pushing a bigger bassline to give it a little more club nous.
Final track sees Flat White Chris take on Johnny Bassline for one of the killer tracks of the EP. Turning the funk up to 11 this is a track which has piles of energy, a track your could drop at pretty much any time of the night from the warm up to the peak time and it's going to do maximum damage.
For more info check:
Flat White Facebook: https://www.facebook.com/flatwhiterecords/
Flat White Soundcloud: https://soundcloud.com/flatwhiterecords
A Most Wanted Man Facebook: https://www.facebook.com/amostwantedman21/
A Most Wanted Man Soundcloud: https://soundcloud.com/amostwantedman
Tags:
A Most Wanted Man
,
Flat White Chris
,
Hurlee & Paul Rudder
,
Jacques Renault
,
Meander on Carlisle