LV Premier – Akeem Raphael – Funkin' Chunkin' (Andy Buchan French Touch Remix) [Hot Gorilla]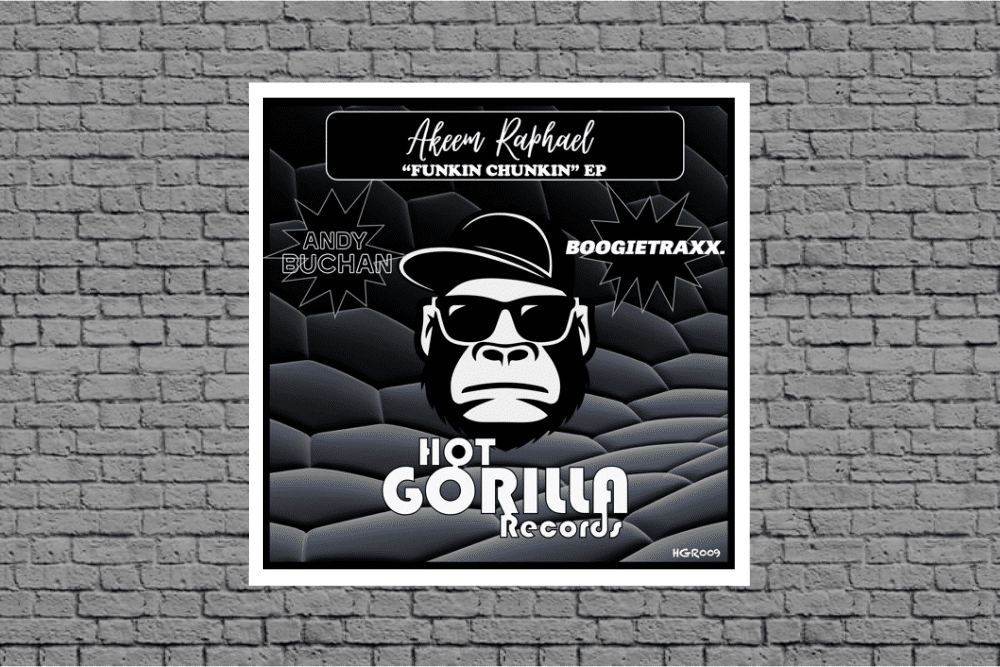 LV Premier – Akeem Raphael – Funkin' Chunkin' (Andy Buchan French Touch Remix) [Hot Gorilla]
Hot Gorilla has been on fire since launching last year with a string of well loved, chart bothering, releases. Standing proudly on the party side of the Nu Disco line they specialise in tracks which not only move the feet but which bring a large collective smile.
Their latest release from Nottingham's Akeem Rahael features three distinct mixes with remixes coming from label head Andy Buchan and US producer Boogietraxx who is on his own golden run at the moment.
The building blocks of the original mix are everything you need for a great party track, a bounce of a bassline, a super catchy sax riff, key stabs and everyone's favourite diva providing the vocal stabs. It's a track with loads of charm which does the business in it's own right.
Our premier today see's Andy Buchan's jump on the remix, supercharging the bassline, lifting in multiple vocal layers for texture and looping the sax to perfection it's party jam for sure.
Boogietraxx is up next taking the energy levels up a notch, if that's even possible, by drawing in some nice percussion and extra drums and throwing all the loops perfectly into the mix all at once for a sure fire dancefloor bomb.
Stick this one firmly in the party folder and watch you crowd lose it.
Grab the EP from: https://www.junodownload.com/products/akeem-raphael-funkin-chunkin/4975689-02/
Love this? Check out our Disco playlists HERE
For more info check:
Akeem Raphael Facebook: https://www.facebook.com/itsakeemraphael
Akeen Raphael Soundcloud: https://soundcloud.com/akeemraphael
Akeem Raphael Instagram: https://www.instagram.com/itsakeemraphael/
Andy Buchan Fcebook: https://www.facebook.com/AndyBuchanDJ/
Andy Buchan Soundcloud: https://soundcloud.com/andy-buchan-0
Andy Buchan Instagram: https://www.instagram.com/andy_buchan
Boogietraxx Facebook: https://www.facebook.com/Boogietraxx
Boogietraxx Soundcloud: https://soundcloud.com/boogietraxxatx
Boogietraxx Instagram: https://www.instagram.com/boogietraxx
Boogietraxx Twitter: https://twitter.com/boogietraxx
Hot Gorilla Facebook: https://www.facebook.com/HotGorillaRecords/
Hot Gorilla Soundcloud: https://soundcloud.com/hot-gorilla-records
Tags:
Akeem Raphael
,
andy buchan
,
Hot Gorilla
,
nu disco