LV Premier – Arnold Jarvis & Alix Alvarez – Rising Into Joy (Mannix Rising Pianos Vocal)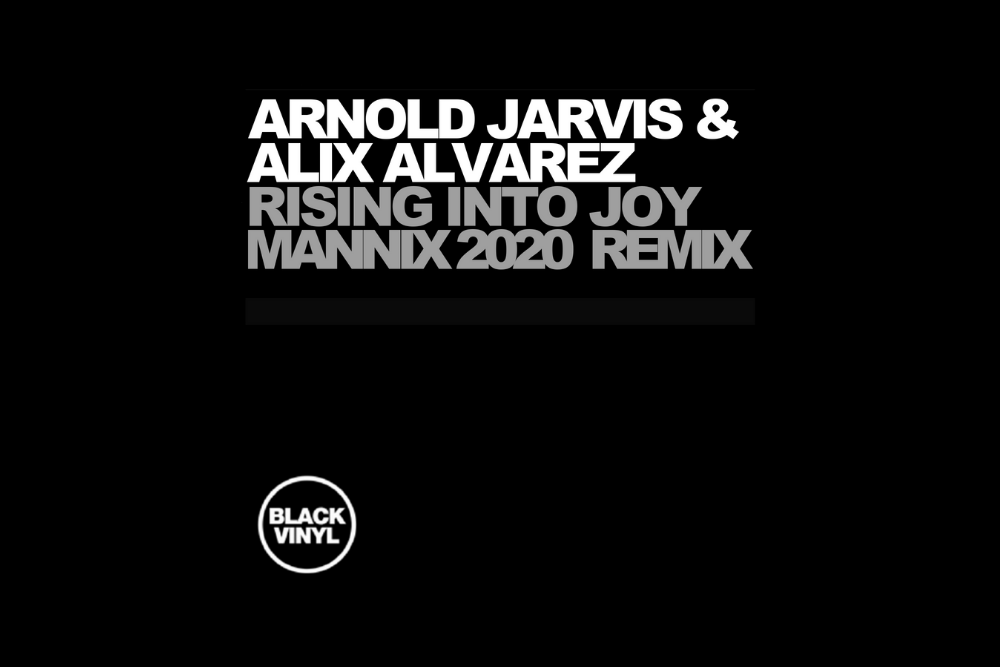 LV Premier – Arnold Jarvis & Alix Alvarez – Rising Into Joy (Mannix Rising Pianos Vocal)
Black Vinyl is one of those labels that if you are a discerning house DJ you will almost certainly have a few of their 12's stashed away on the vinyl shelves somewhere. Indeed the label has hosted key releases from Kerri Chandler, Miguel Migs, Karizma, DJ Spen, DJ Chus, Tedd Patterson, Rasmus Faber & Groove Assassin.
Whilst their output has been relatively limited over the last few years what they have lacked in numbers they have more than made up for in quality.
And so it is yet again with a monster remix from Austrian producer Mannix of their 2016 release Rising Into Joy by house vocal legend Arnold Jarvis and New York producer Alix Alvarez.
This one has all the hallmarks of a lost 90's classic with wonderfully warm live bass, super smooth pianos and of course that incredible velvet voice of Arnold Jarvis. Mannix has hugely built up the warmth and the depth of the track, without taking anything away from the feel of the original, giving it great presence for the club floors.
Extremely nice work!
For more info check:
Black Vinyl Records Facebook: https://www.facebook.com/Black-Vinyl-Records-UK-210842445626118/
Black Vinyl Records Soundcloud: https://soundcloud.com/alanblackvinyl