LV Premier – Vhyce – Free & EP Review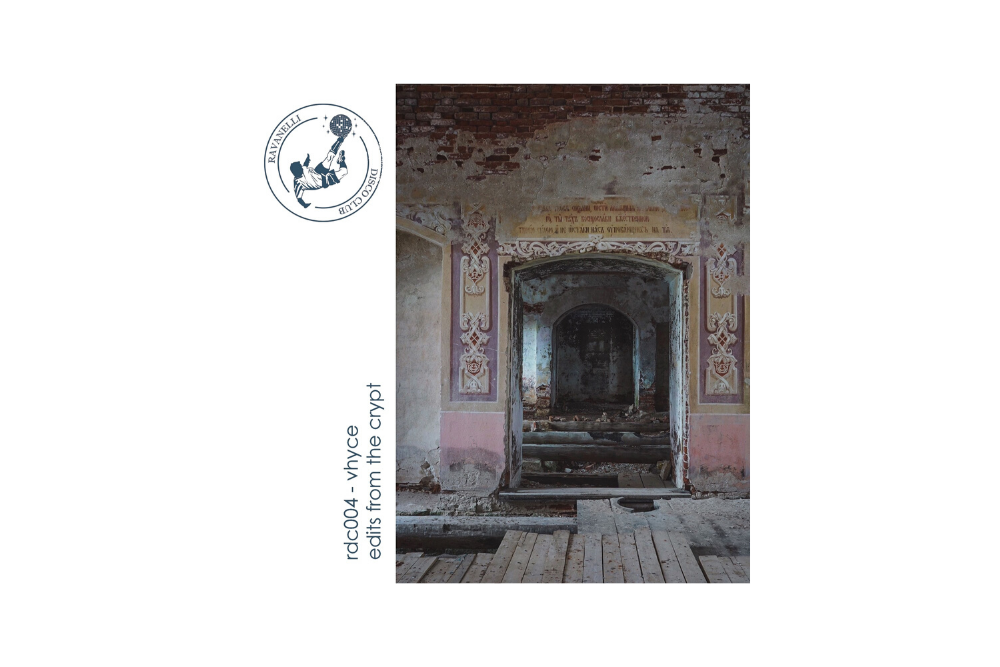 LV Premier – Vhyce – Free & EP Review
Ravanelli Disco Club is a label which has really caught the imagination this year with top class releases from Hotmood, Eben Ress and Yann Polewka already under their belt. You can check out those 12's HERE
Next up comes a super release from hot Belgian producer Vhyce. He has previously had tight releases with the likes of Casablanca Sunset, Boogie Angst and Future Disco.
His latest release Edits from the Crypt drops later this month. You can check it out the 12″ on Juno and get your preorder in via: https://www.juno.co.uk/products/vhyce-edits-from-the-crypt/752677-01/
The EP kicks off with Somebody Love a divine slice of deep smooth disco influenced house. Beautifully produced it's a wonderfully hypnotic track which will have the dancefloor locked in tight. The vocal stabs are soulful and perfectly presented whilst the meat of the track, the synth loop, keeps you hooked from start to finish.
Following up is a remix of Somebody Love by longtime Italian producer LTJ Xperience. He has taken the track even deeper, slowing things down for a track which is just as hypnotic and powerful. It keeps true to the original whilst injecting a deep bass infused warmth. Super work.
First up on the flip is Baby and yet more seriously cool disco vibes. This one has a late 70's looped up feel about it brought screaming up to date for the 2019 dancefloor. Think  Dinosaur L meets Love Committee and you won't be too far away.
Finally closing out the EP and our premier today is Free which you can check above. It's perfectly in keeping with the rest of the EP, deep and soulful but sublimely funky. Another great bassline hooks up with a smooth vocal loop.
All in a brilliantly produced EP.
Love this? Check out our Disco House playlist HERE
For more info check:
Vhyce Facebook: https://www.facebook.com/VhyceDJ/
Vhyce Soundcloud: https://soundcloud.com/Vhyce
Ravanelli Disco Club Facebook: https://www.facebook.com/Ravanelli-Disco-Club-902649330080550/
Ravanelli Disco Club Soundcloud: https://soundcloud.com/ravanellidiscoclub
Tags:
disco house
,
Ravanelli Disco Club
,
Vhyce