LV Premier – Bill Brewster – Gone East (Version Deux) [Sprechen] & EP Review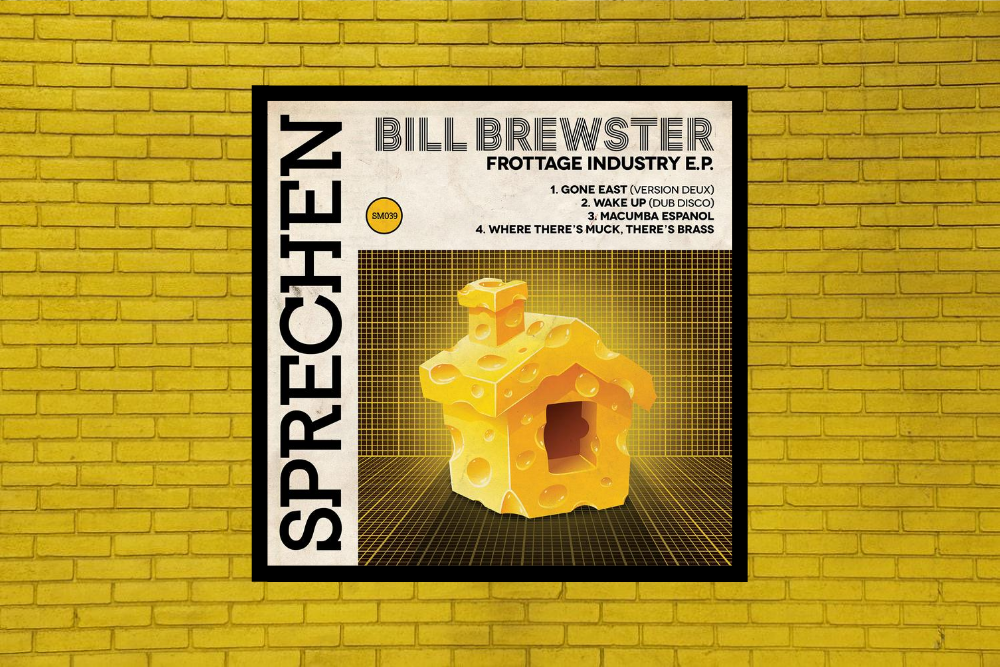 LV Premier – Bill Brewster – Gone East (Version Deux) [Sprechen] & EP Review
Bill Brewster's knowledge of the electronic scene and beyond is legendary. With a career spanning 30 + years he has worked in pretty much every facet of the industry from journalism to club promotion and of course he has also made his mark as a renowned DJ and producer.
When a new Bill Brewster creation appears whether it's one of his brilliant industry related books or one of his omniscient compilations then it's wise to sit up and take note. Likewise for his ever growing collection of EPs. His latest see's him land back on Sprechen following up his well loved 'Frottage Cheese' EP from early last year.
His latest EP 'Frottage Industry' is another multi-genre release which falls very broadly intro the expansive reaches of the disco universe.
Leading off with our premier today Gone East it's a rollicking start to the EP. Thumping spacey percussive punk funk disco this one is focused on a huge bassline. It's incessant layers of synth stabs take it off somewhere west of Jupiter for an interstellar hoe down fueled by snares and funk guitar licks heavy on the reverb and the dancefloor nous.
Wake up is another post-punk gem. Dubby vocals, key loops and a heavy crash cymbal all combine here laying the path for the heavily accented lead vocal and some tasty guitar licks. It's another diggers gem.
Macumba is a deeper Spanish electronic bomb, laser synths and some tasty percussion vie for pole position on the dancefloor before deciding to call it a draw in the making the dancefloor shake like crazy stakes.
Seeing the EP off in fine fashion is the wonderfully titled Where There's Muck, There's Brass which sounds like a hidden 70's Northern funk guilty pleasure.
Another classy EP for sure.
We have a full interview incoming with Bill so make sure that you check back for that.
Grab the EP via: https://sprechen.bandcamp.com/
For more info check:
Bill Brewster Instagram: https://www.instagram.com/bill_brewster/
Bill Brewster Soundcloud: https://soundcloud.com/billbrewster
Sprechen Facebook: https://www.facebook.com/SprechenMusic/
Sprechen Soundcloud: https://soundcloud.com/sprechenmusic
Tags:
Bill Brewster
,
disco
,
Sprechen Music