LV Premier – Christian James – Jiz Tha Goods (Sweet Fruity Brunch Remix) [Nicewon Recordings]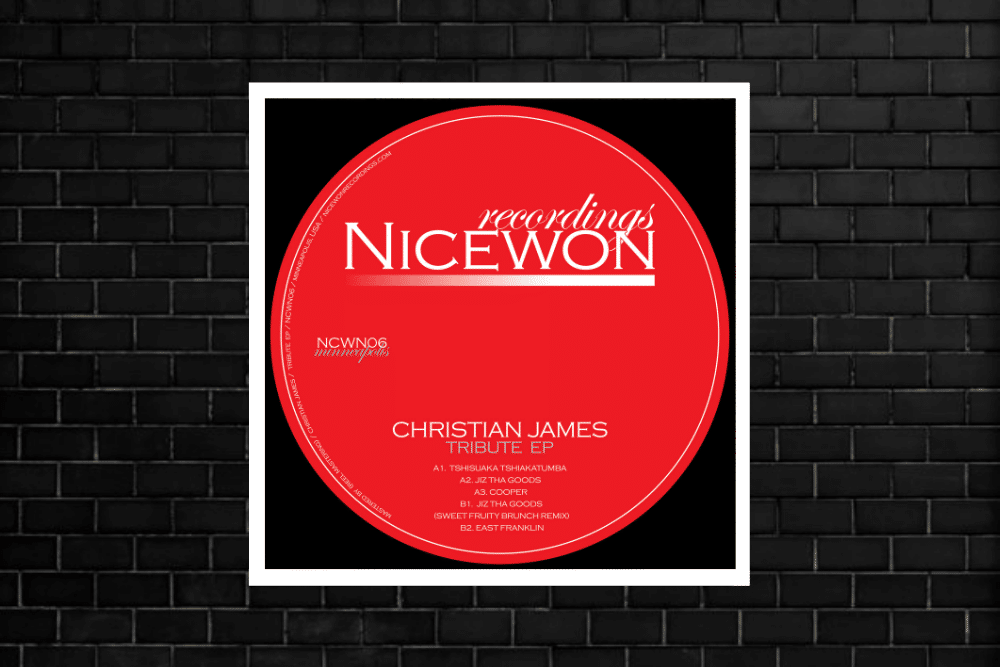 LV Premier – Christian James – Jiz Tha Goods (Sweet Fruity Brunch Remix) [Nicewon Recordings]
Minneapolis based Nicewon label boss Christian James is back with the scorching Tribute EP. Featuring five tracks, four originals plus a remix from one of the hottest artists out there right now, Sweet Fruity Brunch, it's a classy selection of house cuts from deep and dusty to fierce bass grooves. Packed with classy samples and production flourishes it's one that we expect to fly.
Opener Tshisuaka Tshiakatumba has a deep 90's edge to it with chopped samples providing the flair backed by some classy keys. It's a track with jazzy flourishes and plenty of deep dancefloor power.
Jiz Tha Goods has a deep jackin jazzy flavour, quality drums provide the meat here with some tasty bass samples, bluesy vocal stabs and off kilter brass licks doing the rest of the damage.
Cooper has a bounce about it with some nice percussion hits and a really cool soulful vocal sitting deep in the mix to provide the texture. A very cool track.
Sweet Fruity Brunch have featured on LV online previously and never fail to impress. Their remix Jiz Tha Goods of is likewise seriously cool. The keys stand out yet again adding an extra layer to what is already a great track. It's a remix which is both funky as hell and has plenty of dancefloor swing.
Last track East Franklin takes things up another notch to see out the EP. Packed with energy again it delves into Jazz samples this time merging them with a powerhouse funk fuelled guitar lick for maximum effect.
Outstanding EP, grab it from: https://nicewonrecordings.bandcamp.com/album/tribute-ep
For more info please check
Sweet Fruity Brunch Facebook: https://www.facebook.com/sweetfruitybrunch/
Sweet Fruity Brunch Soundcloud: https://soundcloud.com/sweetfruitybrunch
Christian James Facebook: https://www.facebook.com/christianjamesmpls
Christian James Soundcloud: https://soundcloud.com/christianjames
Christian James Instagram: https://www.instagram.com/christianjamesmpls
Nicewon Recordings Facebook: https://www.facebook.com/nicewonrecordings
Nicewon Recordings Soundcloud: https://soundcloud.com/nicewon-recordings
Nicewon Recordings Instagram: https://www.instagram.com/nicewonrecordings