LV Premier – Da Lukas Feat Musione 2 – Free And Happy [Ghetto Disco]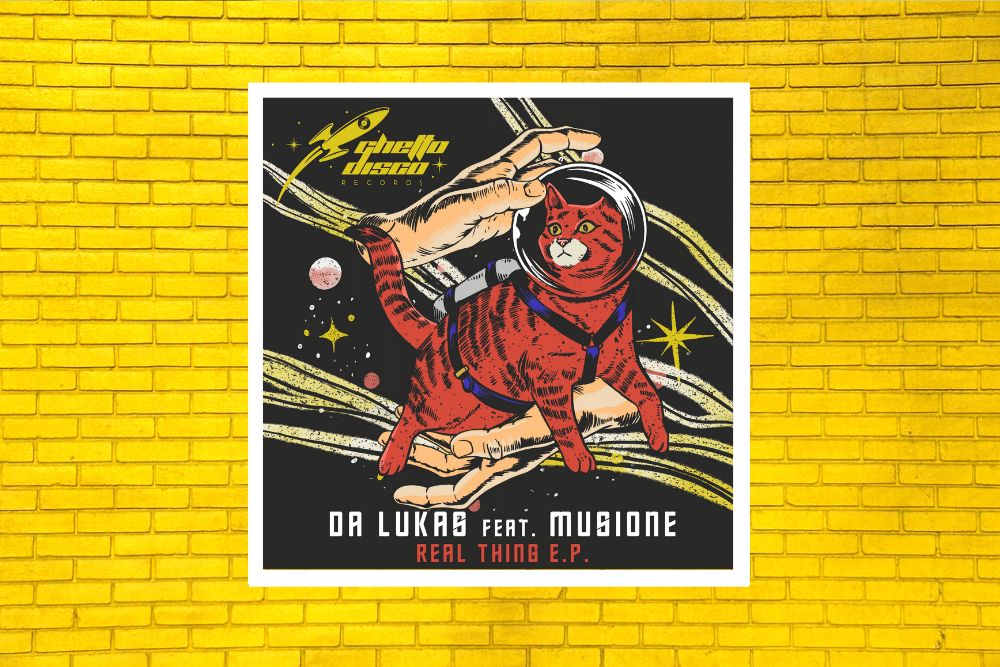 LV Premier – Da Lukas Feat Musione 2 – Free And Happy [Ghetto Disco]
Like what you hear? To help support LV Online buy us a coffee via Ko-FI. Click HERE
Italian producer and DJ Da Lukas has a long pedigree in the music industry, cutting his teeth on the release front way back in the early 00's having success under a variety of monikers.
Since then his music has gently morphed into his current Nu Disco sound for which he is known today and it continues to ebb and flow from disco edits through to completely original Nu disco gems. His latest release see's him land on Ghetto Disco Records with the Real Thing EP which was crafted using a live musicians Musione 2. The warmth and depth of sound and the endless groove across the EP highlights this perfectly.
Indeed sound-wise the EP is Nu Disco fused with the funk of dancefloor Acid Jazz and it's the perfect antidote to the impending winter up here in the northern hemisphere.
Our premier today is Free And Happy with it's ever so funky guitar and keys bouncing back and forwards perfectly across each other, lying over a rich bed of bass and ass shakin' drums. As the old adage goes if you don't dance to this you are quite probably already dead. It's lots of fun.
Title track Real thing, which comes in an original and club mix, follows a similar path with it's wonderfully elegant swing, beautifully energetic guitars licks and warm and funky bassline bringing to mind some of the early Soulfuric releases of the mid 90's.
This is a brilliant release for both label and artist showing just how dexterous a producer Da Lukas is.
Grab the EP from: https://www.junodownload.com/products/da-lukas-musione-2-real-thing-ep/5277901-02/
For more info please check:
Da Lukas Facebook: https://www.facebook.com/SDaLukas/
Da Lukas Soundcloud: https://soundcloud.com/da_lukas_tracks
Da Lukas Instagram: https://www.instagram.com/dalukas_inst/
Da Lukas Twitter: https://twitter.com/djdalukas
Ghetto Disco Facebook: https://www.facebook.com/GhettoDiscoRecords/
Ghetto Disco Soundcloud: https://soundcloud.com/ghetto-disco-records
Ghetto Disco Instagram: https://www.instagram.com/ghetto_disco_records
Ghetto Disco Records Twitter: https://twitter.com/GhettoDisco
Tags:
Da Lukas
,
Ghetto Disco