LV Premier – De Gama – Sometimes Sometimes & SR10 Launch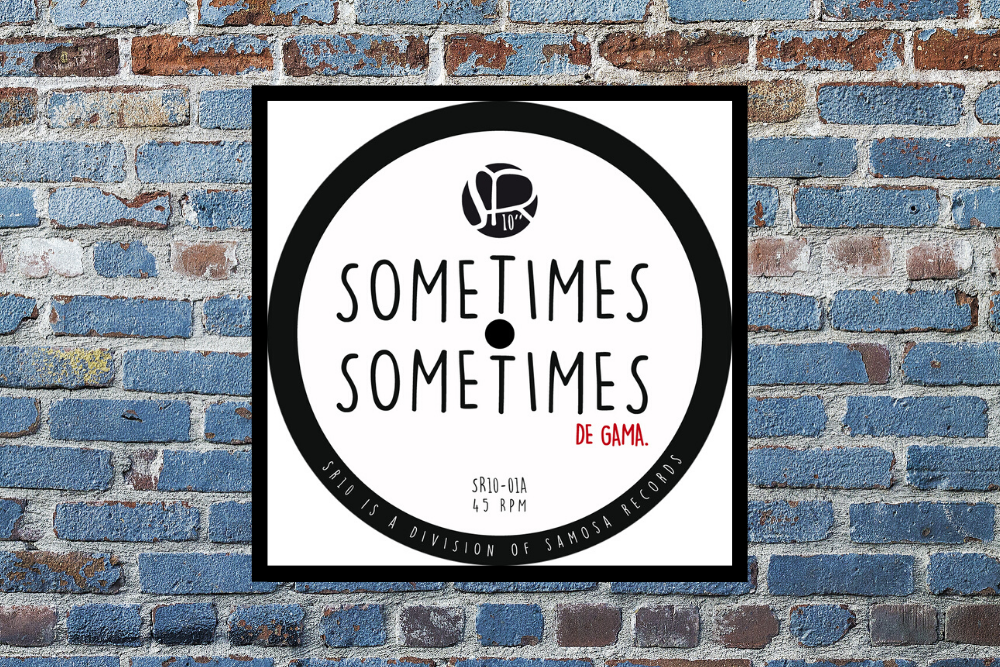 LV Premier – De Gama – Sometimes Sometimes & SR10 Launch
SR10 is the brand new spin off label from Samosa Records concentrating on 2 choice cuts per release from some of the finest producers at the label, one each side of a 10" vinyl. It also see's Samosa announce an exciting collaboration with another of the current stand out electronic labels Tropical Disco who will be handling the digital release for this one down the line.
Launching the brand new imprint it's only fitting for label bosses De Gama and Les Inferno to lead things out.
First up is De Gama's Sometimes Sometimes which see's him creating a much more reflective track than his previous powerful peak-time percussive club jams. Despite its ever so bluesy laid-back sentiments it's no less a sublime outing. Velvety smooth the lead vocal is definitely one of those once heard never forgotten magical musical moments. It's a track of simplicity, a smooth bassline, subtle guitar licks and that wonderful vocal performance. It's quite simply a track which demands to be listened to again and again. And yeah, maybe just one more time!
Over on the flip Les Inferno takes us off towards classic Philly territory with an equally subtle but ever so funky slice of feel-good disco in 'Yeah C'Mon'. Smooth percussion, an ever so danceable bassline, brilliantly performed keys and another absolute monster vocal. And did we forget to mention the disco flute? Yeah Disco flute, does it get any better. We think not?
This is a 10" which is quite simply undeniable, a future classic for sure. Samosa continues its quest to dominate the disco vinyl landscape with yet another ridiculously superb release.
What are you waiting for just order this and thank us later. Grab it from: https://www.juno.co.uk/products/de-gama-les-inferno-sometimes-sometimes/773949-01/
Love this? Check out our disco playlists HERE
For more info on the release check:
Samosa Records Facebook: https://www.facebook.com/samosa.records/
Samosa Records Soundcloud: https://soundcloud.com/samosarecords
Tags:
De Gama
,
disco house
,
Les Inferno
,
Samosa Records