LV Premier – Disco Feelings – Alphonse [Spa In Disco] + EP Review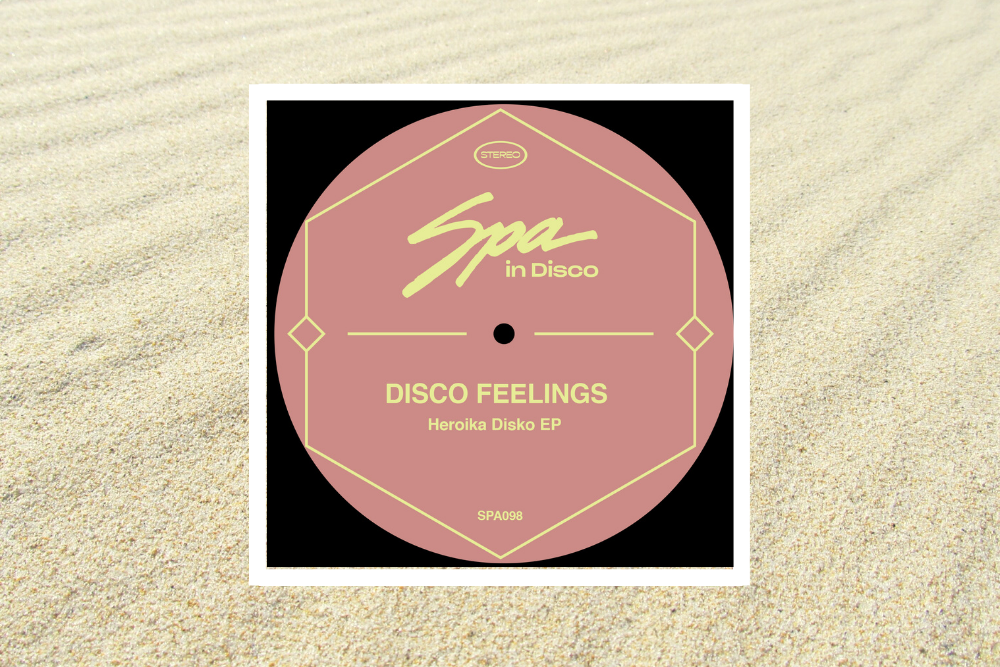 LV Premier – Disco Feelings – Alphonse [Spa In Disco] + EP Review
Like what you hear? To buy us a coffee and help support LV Online via Ko-FI click HERE
Spa in Disco have had a golden 2020 with a procession of excellent releases from some of the hottest producers in the game right now including Tommy Glasses and The Velvet Stripes. Their latest release see's them land a superb EP Heroika Disko from another Mexican producer Disco Feelings.
Comprising four tracks it's a wonderfully warm and expressive EP. Our premier from the EP is the bubbling disco goodness of Alphonse. A smooth bassline, crowd noises and strong drums lead the track off before breaking down and adding in some great brass which gives this one a seriously euphoric feel. The addition of some wonderful keys and ever so funky guitar licks give Alphonse an undeniable dancefloor groove.
Dicoteque is ever so slightly deeper but just as funky with another monster bassline, guitar and brass licks. The drums are packed full of energy building into a mother of a vocal groove. Ace track!
Disco Gang meanwhile brings some summer disco warmth front and centre. Wah guitar, brass and another nice bass groove give this plenty of dancefloor feels.
The final cut on the EP Sexy Lady keeps the heat firmly turned up, it's another track heavy on the groove which it's safe to say is a trademark of the whole EP.
Excellent production throughout and a clear knowledge of how to move the dancefloor set this one out very firmly for the pack.
Great release.
Grab it from: https://www.traxsource.com/title/1414873/heroika-disko-ep
For more info check:
Spa In Disco Facebook: https://www.facebook.com/spaindisco/
Spa In Disco Soundcloud: https://soundcloud.com/spa-in-disco
Disco Feelings Facebook: https://www.facebook.com/DiscoFeelngs
Disco Feelings Soundcloud: https://soundcloud.com/discofeelings
Tags:
disco
,
Disco Feelings
,
disco house
,
spa in disco